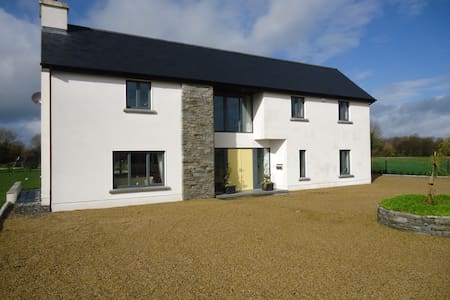 Отдельная комната · 2 гостя · 1 кровать · 1 отдельная ванная
Luxurious, spacious double bedroom with ensuite.
This stylish, contemporary and luxurious double bedroom with en-suite is situated in a calm, tranquil setting just outside the Georgian heritage town of Birr with Birr castle demense and historic science museum. The room comfortably sleeps two adults but there's plenty of space for a cot/camp bed. Guests are offered tea/coffee/hot chocolate on arrival and a nitecap of a local liquor is offered before retiring to bed.