Введите дату прибытия в формате дд.мм.гггг
Введите дату отъезда в формате дд.мм.гггг
Объявления, которые вы можете забронировать, не дожидаясь одобрения от хозяина.
Введите даты, чтобы увидеть полную цену без учета дополнительных сборов и налогов.
В июле и августе этого года вы сможете открыть для себя один из сотни самых лучших домов, с самыми разными ценами, и увидеть долину Сонома, какой ее видят местные жители. Круглосуточное прибытие, мгновенное бронирование, местное вино и закуски помогут вам расслабиться и насладиться поездкой.
The Sanctuary is a newly renovated apartment in a quaint, repurposed church, where guests will find a restful and unusual getaway. Antique furniture, stained-glass windows and artful chandeliers abide with brimming bookcases throughout. Enjoy the solitude and calming atmosphere of the steeple library upstairs or make coffee or have a drink in the cozy bar while watching TV or working on your laptop. We are pet friendly, close to Route 66, historic La Posada and "Standin' On The Corner".
When I first saw this building, I knew it would be an interesting next chapter in my life, plus a welcoming addition to the hospitality sector in Winslow. Hope you agree! The Sanctuary is entered by passing through the wrought-iron gate and then through the peaceful patio where the door to the space awaits. In the bedroom, the full size bed has a new memory-foam mattress with a luxury mattress topper. The locally made headboard was created from church pew-ends discovered during renovation. (Love to recycle and repurpose!) Oriental rug, Aubusson-inspired bedspread and stained-glass windows complete the picture... along with the signature antler chandelier, guest closet and, of course, just a few books to whet your whistle. Speaking of that whistle, just across the stairway hall from the bedroom is The Bar where there is a fridge, microwave, coffee pot, locally roasted coffee and specialty teas. There's also a small tv, on cable, in case you just HAVE to see your favorite team play. Of course! The well-appointed bathroom has an Asian motif after a wonderful red-lacquered cupboard was found in Camp Verde which accented the theme of a vintage mirror. You will find care taken in each room to make them comfortable and interesting. The last room to describe is the uncommon Steeple Library. Just up one flight of stairs, the library is reached through a narrow stairway with a true vintage feel. This is a fine spot to enjoy your morning coffee or afternoon tea; it has comfortable cushions and pillows plus an antique library table to make it easy to peruse those oversized coffee-table books about the Southwest, architecture, fashion, landscape and maybe even Shakespeare. The entire Sanctuary space has the latest heating and air conditioning units, along with access to a charming patio area, used mainly from May to October. There is always parking on the street within 50ft of The Sanctuary and off-street parking may be available upon request. Use of the patio is seasonal from May to mid-October. Access to the apartment will be forthcoming to guests upon a confirmed reservation. Your on-site host purchased, repurposed and fully decorated this unique property in order to live in Northern Arizona in retirement. When this large property became available, the idea of carving out separate spaces and sharing the building with adventurous travelers was a natural. Your host is also a Airbnb traveler, last in Washington D.C. with her grandson. Your host has a long history with Arizona beginning in 1964 when her parents retired to Prescott and later moved to Sun City. She has long been a visitor and a tourist here and is pleased to be making her home now in Winslow. She now has the opportunity to seek out even more sights to visit and adventures to share with guests, whether hiking, kayaking, cycling, visiting museums or the many natural wonders in Northeastern Arizona. Your host is a former business owner, teacher, entrepreneur and non-profit board member. Her interests include theater, opera and literature which is one reason why a main feature of The Sanctuary is the plethora of books in each room for guests to enjoy. Sondra has travelled to many foreign lands including Cuba and China. She and her family lived in The Netherlands and Germany for 11 years and did extensive camping throughout the continent. Guests from countries around the world are encouraged to spend time with Sondra and are welcomed to stay at The Sanctuary.
Winslow is really a small town and great for biking, walking or hiking. There is no public transportation but we are close to the library, churches, gift shops, restaurants and the Old Trails Museum. Be advised that the speed limit is 25 mph and enforced. Downtown and near schools, the speed limit is 15mph, which is posted. There is a pet on this property: Maude, an 11 year old Wheaten terrier. You may never see her, or she may become your best friend. It's up to you. She has been an office dog most of her life, so she is quite used to folks coming and going. She may welcome you with a shout, but soon feels her job is accomplished.
Тип размещения
Дом/квартира целиком
---
Тип жилья
---
Вмещает гостей
2
---
Спален
1
Winslow
Happy Trails is a newly restored 2 bedroom home in a quiet, residential neighborhood, 3 blocks from "Standing on the Corner Park" & Route 66, historic La Posada Hotel, 5-star dining & gardens. Vintage Arizona furnishings. Locally fresh roasted coffee, full kitchen & bath, laundry room, Mature pet-friendly. Perfect for day trips to all the scenic sites in Northern Arizona. Fishing, hiking, canoeing, & world famous rock climbing. Easy access from I 40 freeway. NON-SMOKING HOUSE.
Complimentary local Fresh Roasted coffee and teas are offered. Each bedroom features ceiling fans, full sized antique brass beds with new mattress sets, area rugs over hardwood floors and a private entrance to the full tiled bath. Bedrooms have individually controlled electric baseboard heat. Large dressers and closets for your personal, clothing, and luggage needs. A large combined living/dining area with comfortable space to relax while you peruse the well selected library and guide books to all the outdoor, natural, and cultural sites, which offer a wide selection of destinations of the area in and around Northern Arizona. A large backyard offers landscaped sitting and eating areas, while chickens in a large run provide fresh eggs. This unique home makes the perfect base camp to plan from many of the available convenient day trips. Large utility closet for all your hiking, camp chairs and biking excursions. Hang out your sleeping bags while you hang out and plan your excursions from all the guides, topo maps, maps, and menus from local eateries. Comfort and convenience is what Happy Trails and Winslow hopes to offer our guests. Curb side parking in front of house. Guests have access to whole house and large landscaped yard which includes a propane grill for outdoor cooking. Use of backyard and gardens is seasonal from May to October. Prior arrangements can be made for additional use of space and it's amenities. Secure off street parking is available upon request. Location of key to house will be made available to verified guests at time of confirmed reservation and ETA. Your on-site host is a third-generation Arizona native. Guests can arrange for your stay to be a solitary retreat, or a guided experience to all the usual sites of interest as well as an introduction to some of the area's best kept secrets. Your host has a background in the arts, humanities, historic preservation, agriculture and ranching. She is also a nationally recognized quilter. A large, separate well lit professional studio is available for private quilting retreats. She lives in her unique, self designed casita on site at the rear of the fully landscaped property.
A quiet residential neighborhood, we are a short walk to the historic Hubbell Trading Post, the world famous La Posada Hotel and Gardens, 5-star dining at the Turquoise Room, a local theater, gift shops and galleries all along downtown Winslow's Historic Route 66 and the Standing on the Corner Park. Authentic fresh daily Mexican food can be found at E & O Restaurant at the Historic Lindbergh Airport. Mojo's, an independently owned coffee shop offers up their own fresh roasted coffee that has earned state recognition. The City's McHood Park offers up picnic armadas, swimming, fishing, canoeing, hiking and world class rock climbing at Jack's Canyon. A hop, skip, and a jump off of I-40 provides you with immediate proximity to the Navajo and Hopi Nations as well as the Petrified Forest, Painted Desert, Meteor Crater, Rock Art Ranch, and numerous other destinations of beautiful Northern Arizona and the 4 Corners. Winslow is 3 miles wide and 3 miles long and is perfect for walking and biking. There is no public transportation. The SPEED LIMIT IS 25 MPH, AND 15 MPH DOWNTOWN. Several churches are within walking distance as well as the Post Office, 2 banks, gift shops, antique stores and several locally owned eateries. If you require special dietary rules or needs you will need to bring your own provisions. There is a Safeway and a Walmart, as well as the usual fast food fare. The nearest specialty shopping is due West in Flagstaff, Arizona which is also home to the Museum of Northern Arizona, The Hubbell Telescope, Northern Arizona University, winter skiing, and a variety of eateries and night spots.
I booked a last-minute trip to Winslow, Arizona as a first time AirBnB user so that I could take my family to the Petrified Forest. The Happy Trails house and its wonderful host, Eloise, were more than we could have asked for - and ten times better than if we had stayed in a hotel. To begin, the house itself was fantastic. There was plenty of room for our five year old to "sprawl out" after being on the road and for me and my wife to settle in and relax. The rooms are relatively large and the decor is perfectly situated for a historic home in this particular region of the United States. Beyond the perfectly comfortable make-up of the house, Eloise, the host, was amazing. She didn't even know us, but she made wonderful book selections and had them placed conveniently throughout the house. She stocked the refrigerator with beer and the cabinets with locally-roasted coffee. She had snacks for us and a treat for our daughter. And, she had little guest baskets in each room in case we forgot anything. Then we met her . . . and she got even better. She's extremely well-read and can talk about almost anything. At the same time, she was so interested in meeting us and learning about us and showed true hospitality. We spent a few hours the first evening and a few hours the next morning just hanging out with Eloise and chatting. She took care of us far better than any hotel staff would and treated us as though we were life-long friends. I could go on and on about how great she was, but I'll stop here and say, if you're thinking about exploring historic route 66 or going to the petrified forest, or even if you're just passing through and you need a place to stay the night, Eloise and her "Happy Trails House" can't be beat! Thanks, Eloise, for making our first AirBnB experience, the best one we'll probably ever have.
James
February 2016
Eloise is a wonderful host. She is welcoming and has made every effort to make a guest feel right at home. She is located right in the middle of many sites in Northern Arizona. The Painted Desert, Petrified forest and Meteor Crater. In the town itself, there is the Old Trails Historical Museum and "Standing on the Corner" Park. I had a lovely time staying at Eloise's house. She had farm fresh eggs, coffee, tea, breakfast goodies and fruit. The location is easy to get to from historic Route 66 and I-40 (exit 257). Eloise is a gracious host and her home is lovingly decorated with beautiful period pieces, handmade quilts and historical western prints. I enjoyed staying in her home. I would definitely stay here again. Happy Trails has been a home away from home. Thank you Eloise.
Brianna
September 2016
So how great is the Happy Trails? In February we stopped for a night on our way through Arizona to New Mexico, and realized one night is simply not enough. So this month we came back for a three-nighter, with Happy Trails as the destination. For exploring the Winslow area, it is perfectly located. Only a few blocks from "Standin' on the Corner Park" along historic Rt. 66, a few more blocks to the Old Trails Museum, the La Posada Hotel and superb Turquoise Room restaurant. The best coffee around is at the nearby Mojo Coffee House (the brand Eloise stocks for Happy Trails) and there is easy access to the Rock Art Ranch, Petrified Forest, Painted Desert, and Walnut Canyon…and then there is Eloise! This woman personifies the Airbnb philosophy. She will graciously respect her guest's privacy, but a person would have to be crazy not to engage Eloise in conversation! However, be prepared to hold on tight, because she can take any conversation and run wild with it. If you want to know where the best trading post is, or the best Mexican restaurant, or… well, if it is in Winslow, Eloise knows where the best is. One word of advice, read her "house rules" and let her know about your musical tastes. That is the key to staying at this fantastic Airbnb listing.
Clay
June 2016
Great stay! Winslow is a charming little town to staying whether you're visiting Arizona or just passing through. Eloise's home is so lovely and cozy, and there's so much character there!! The pictures don't do it justice, it's rich with history, culture and personality. Eloise was wonderful. She's not just a great hostess, she's one of the most interesting people I've ever met! It was by far one of my favorite Air BnB experiences yet!
Jillian
March 2016
OMG!!!!! The home was beautifully furnished with cozy furniture and the cupboards/refrigerator had plenty of food to help us feel comfortable and welcome. Loved the introduction to GREAT coffee! The surrounding yard was settling in for fall and winter. Coffee on the porch or in the backyard was always pleasing with the sound of birds (to include chickens - ummm fresh eggs). Books galore! Western history, politics, geology, tourism, and if you can't find any you like just ask Eloise. She has two other houses with books! Our vacation was so restful and getting to know Eloise was the highlight of the week. Could't ask for a better host.
Deborah
October 2016
A beacon in the night! Eloise waited up for us and greeted us at the door. We hit it off instantly and could have talked all night and all morning. She has some amazing stories and is a joy to talk with. Our stay was far too short, but we've made a new friend and look forward to keeping in touch. You should be so lucky to stay at her home and get to meet her! (she stays in the Casita in the back of the large property). The home is gorgeous, charming, comfortable. There are regionally-relevant books and pamphlets to keep you informed and give you lots of great ideas for day trips. She's got a great stash of local coffee and tea's to try. The backyard is special as well - I can only imagine what a paradise it is in the summer. We let our dogs run around back there and they didn't find a way to escape - its like a Disneyland for dogs back there. She gave us a great recommendations for food (E and O for some Authentic Mexican!). Anyway, its a quaint town, with 15 mph speed limit and a way of life us east coasters never knew existed! 2 hours to Grand Canyon, 45 minutes to Painted Desert and the Petrified Forest and 1 minute from Eloise! Gracias Gordita - see you soon! Love, Mike + Jing 5 stars across the board
Jing
January 2016
Happy Trails is by far one of the coziest airbnb places I've stayed. Eloise was most thoughtful, easy to communicate with, and has made a welcoming place to stay. Each bedroom has all the needs of a traveler: lotions, shampoo, toothpaste, etc... The house has full of authentic antiques adding to the charm. I would definitely stay again at Happy Trails! Thanks, Eloise for a wonderful experience!!!
Duong
April 2016
Simply put, Eloise is a master host. She is one of the most interesting and good natured people my wife and I have ever met. Happy Trails is an absolutely beautiful property and the history and style of Northern Arizona is authenticly and lovingly represented within. The house is literally a 5 minute walk from downtown Winslow and an absolute sanctuary. Our puppies snoozed away on their beds in front of the fireplace and they loved sniffing around the back yard and meeting the chickens. We wrote it in the book at the property, but it really needs to be said here as well. The property stands on it's own as one of the best places my wife and I have stayed. With 17 years of global travel provided by the military...we have a pretty large sample size to compare it with. That being said, meeting and spending time with Eloise was the absolute highlight of our stay and we are better for having spent the little amount of time we did with her:) My wife has a new life goal..."When I grown up, I want to be like Eloise!" -Jon and Bethany
Jon and Bethany
February 2016
Тип размещения
Дом/квартира целиком
---
Тип жилья
---
Вмещает гостей
4
---
Спален
2
Winslow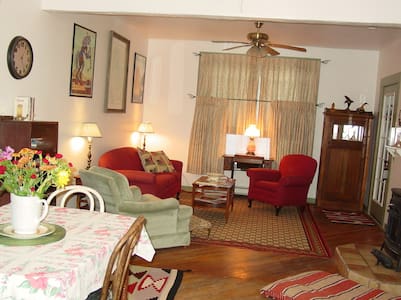 2 king size bed. One is. Liquid memory foam other is a pillow top mattress
Тип размещения
Дом/квартира целиком
---
Тип жилья
---
Вмещает гостей
1
---
Спален
3
Joseph City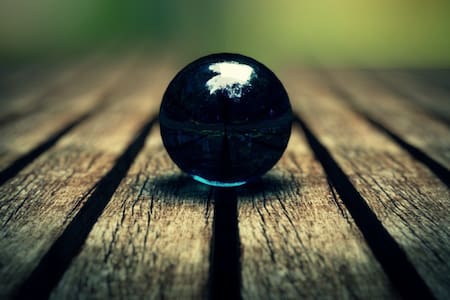 My place is close to Petrified Forest National Park; Canyon De Chelley NM; Walnut Canyon NM; Sunset Crater NM; Waputki NM; Meteor Crater Natural Landmark; Grand Canyon National Park; Historic Route 66. You'll love my place because of the neighborhood is centrally located downtown Holbrook, Arizona just off of Historic Route 66. My place is good for couples, solo adventurers, and business travelers.
Clean and comfortable! You have access to the whole house with the exception of occupied bedrooms. Available to provide travel tips in and around this region of the southwest. If available will be happy to show you some of the historic sites around this community off the Old Historic Route 66.
Downtown Holbrook has mainly Mom & Pop style restaurants. Several historic/iconic landmarks are present on the Old Historic Route 66 (Main Street in Holbrook). There is no public transportation in this small community but most everything downtown is within walking distance.
Тип размещения
Отдельная комната
---
Тип жилья
---
Вмещает гостей
2
---
Спален
1
Holbrook
Breathtaking scenery, experience Navajo culture during your stay. We are located 30 miles north of Winslow, Ariz. and 15 mins south of Second Mesa (Hopi tribe).
If you stay you will get a glimpse of contemporary Navajo ways of life. Depending on what is going on during your stay we could be making traditional Navajo food such as fry bread or blood sausage, finishing off a Squash Blossom necklace in our jewelry making area, holding a traditional Navajo ceremony, or just watching a Seinfield rerun on cable. During the winter, the house is heated by the stove at the center of the house. It keeps the entire house warm. Travelers have free rein to entire house, except the back room where a family member often stays. Dishware is available and basics such as: coffee, cream, eggs (usually), sugar, salt, spices, and other canned foods if you are interested. Ceremonies are by invite only as is watching the workers make Navajo jewelry. A family member will often stay in one of the rooms and so he or she can be consulted on any questions you have. But usually, during the weekdays, only one person is there.
The closest neighbor is almost one mile away and the second closest is 2.5 miles away. But the house is viewable from the highway. If you have bicycles bring 'em. There are miles and miles of terran and the evening sunsets are stunning. Consider this a place to stay to get a taste of contemporary Navajo life.
Тип размещения
Отдельная комната
---
Тип жилья
---
Вмещает гостей
3
---
Спален
1
Dilkon