A beautiful private apartment set in a converted former parish hall. A perfect blend of heritage and contemporary convenience. Located just 5 minutes walk from Norwich Train Station and a short stroll to the city centre with secure off-road parking.
Situated on the first floor of a beautifully converted former parish hall originally built in 1891 in the heart Norwich, we are ideally situated for all of the great things that the city, surrounding countryside and Norfolk coast have to offer. Whatever your passion you will find it all in the nearby area. The apartment has a shower & WC. Towels are provided. In the kitchen you will find tea and coffee making facilities, toaster, microwave, tall fridge/freezer as well as a full sized oven if you wish to cook. There is also a washer/dryer machine and an iron and ironing board. The accommodation can comfortably sleep 4 people. The bedroom has one double bed with crisp cotton bed linen, very good duvet and mattress of hotel quality. A sofa bed can be set up in the living room if you need it. TV with Freeview is available in the bedroom and living room. There is a BluRay/DVD player in the living room and a DVD player built into the TV in the bedroom. We also have a satellite feed in both the bedroom and living room so you can bring your Sky+ box and just connect it to our dish and all will work. With attention to detail in our home decor, furnishings and personal touches to match, staying at our place will be an enchantingly relaxing and satisfying experience.
Ideal for business, couples or families, our accommodation has the convenience of 5 minutes walk to Norwich Train Station and 12 minutes walk to Norwich Cathedral and a 10-minute drive to Norwich airport. Norwich is a thriving regional capital with a year-round calendar of events and festivals, from culture to cuisine. Take in the history and heritage, experience some of the best shopping in the UK or relax with a river cruise and a stroll around the city's beautiful Norwich Cathedral Quarter.  This vibrant and cosmopolitan city provides the perfect base for a short stay and is ideally located for exploring the Broads National Park, visiting the picturesque market towns of South Norfolk and enjoying the beautiful Norfolk coastline. Norwich Market is the UK's largest Monday-to-Saturday open-air market and has been on its current site for over 900 years!
Great stay! Perfect for a mini get away to explore what Norwich has to offer & within good walking distance to all amenities & the centre of town. Very handy that it comes with private parking space too. Loved the decor & trendy furniture!
Sarah
2017-01-24T00:00:00Z
This place is spotlessly clean, spacious and modern looking and we felt at home straight away. I couldn't think of one appliance that we needed that wasn't there and I only bumped my head on the low arches twice!(They actually give the flat a more authentic look despite how much of a shock they can be.) We adored staying here and would definitely come again, it is so private and such a convenient location. Very glad I chose this rather than a hotel. Jimmy is very helpful and was surprised at how much communication ad information we were given which made us feel so much more at ease.
Olivia
2016-12-21T00:00:00Z
We loved the contemporary style of this beautiful apartment. Every item in the place has been thoughtfully chosen. The space is cozy, the bed is beautifully comfortable, kitchen well equiped with every thing we needed to make our own meals. Loved receiving a box of chocolates on arrival! The best rain shower I have ever had the pleasure of using!! A must stay. We will be recommending to friends and would love to return soon. Thank you! Annie. x
Annie
2017-01-01T00:00:00Z
Fantastic apartment, well located, stylish and well-appointed. Would definitely recommend.
Kate
2017-01-21T00:00:00Z
My husband and I had a brilliant stay at Jimmy and Nicole's apartment; it was clean, well-appointed and in a good location. There were lots of nice little touches, like a lovely coffee machine, fresh fruit and a good selection of books to flick through. We really enjoyed Norwich and would return!
Olivia
2017-02-16T00:00:00Z
Thank you for having us all good!
Daniel
2017-04-02T00:00:00Z
The photos don't do the apartment justice. Nicely laid out with plenty of lights to adjust the mood and ambience of both living area and bedroom. The appliance were all of the same brand which I liked as they all complimented each other. The apartment is a reasonably recent renovation of the church that it is located in and the build has taken into account the curved arches (seen in the photos) that adds a lovely feel to the place - peaceful. I slept like a log in what must be one of the best mattresses I have ever come across - so well that I sorely tempted to book one more night from the comfort of my duvet! The apartment has been well put together and the attention to interior design, paint work, flooring and overall finish is a delight. I took a shower upon my arrival and absolutely adored the clean contemporary look to the bathroom and spent a luxurious 40 mins enjoying the fantastic shower. The whole building is very quiet and night time was so quiet I could have heard a pin drop. The bedroom is equipped with excellent black out blinds - so much so that when I woke up at 9 am I thought it was still dark outside and was greatly surprised upon flooding the blinds back that the sky was blue and the sun was beaming in through the windows. The communication leading up to and upon arrival was excellent - accommodating and helpful. Sadly the vendors were unable to meet me and show me around but they more than made up for it by making sure that everything was where they said it was with really clear instructions on how to find and access the gated car park as well as the apartment. Overall I have been one happy airbnber and will definitely be visiting Jimmy and Nicoles' place again.
Giles
2017-01-05T00:00:00Z
The apartment was really gorgeous and furnished nicely. It was walking distance to town so was great not to have to drive. It was also good to have the secure parking spot. The sofa bed is a little snug for two people and there was a ventilation fan above it which was pretty loud. Unfortunately we had a problem with check in. Jimmy changed the plan to meet a few hours before but as we were coming from abroad we didnt get his airbnb message. We tried to reach him by phone but his mobile was out of range so we were waiting outside for 2 hours before he contacted us. He was very apologetic but in the end it really mucked up our plans.
Stuart
2016-12-20T00:00:00Z
Тип размещения
Дом/квартира целиком
---
Тип жилья
Квартира
---
Вмещает гостей
4
---
Спален
Норвич, Norfolk, Великобритания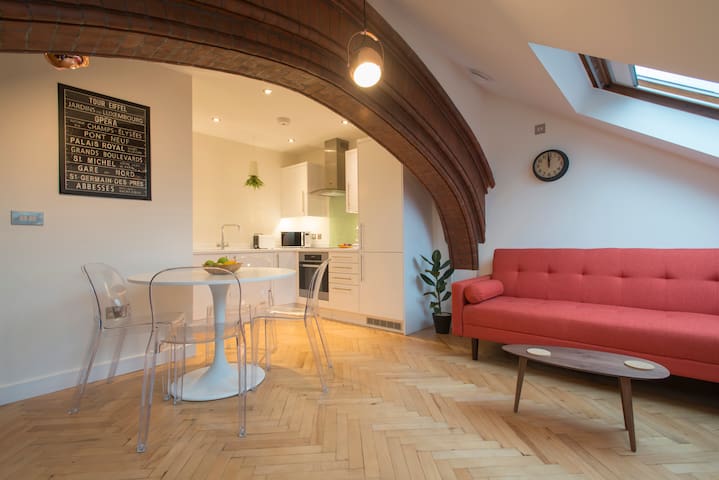 Renovated private room with shared bathroom in a bright victorian building situated in the historic heart of King's Lynn. Allocated off-road parking. Short walk to the Corn Exchange, market square, Wetherspoons, High Street and train station.
The ground floor flat is in a renovated Grade II listed building built c.1840. The private double room is spacious, has high ceilings and a large window for lots of natural light. The double bed has a new spring, padding and memory foam combination mattress, two pillows per person, extra blankets, desk, smart TV, kettle, cafetiere, tea bags (including herbal), iron, hair drier, heated towel rail and silent fridge. For autumn/ winter there is a 13.5 tog hollow fibre duvet. The room also has a two-seater sofa. The underfloor heating will be pre-programmed but can be overridden. In addition, there is an electric panel heater attached to the wall.
History Coming out of the courtyard, looking to your right you can see the Tuesday market Place which is the largest medieval market square in Northern Europe. Surrounding the square are a restaurant (Prezzo), Pubs, the Corn Exchange venue, other businesses and meeting rooms for hire. At the opposite end of King Street, you'll find the 17th Century Custom House (which also serves as a Tourist Information Centre), a new gallery space and access to the Quayside which leads to the only two remaining Hanseatic buildings in the country. Located by the river, Hanse House has an indoor market, exhibition space, Bistro and a lot of history. Marriott's Warehouse is a restaurant with a great view of the river Ouse. Upcoming events: Sunday 1st May Grand East Anglian Run (URL HIDDEN) - route passes though King Street 21st - 22nd May Hanse Festival (URL HIDDEN) 25th June - 9th July Festival Too (One of Europe's largest free festivals) 17th - 30th July King's Lynn Festival (URL HIDDEN) Business The recently built, KLIC (King's Lynn Innovation Centre) will be opening it's doors soon and sits on the Nar Valley Way and is an indication of how King's Lynn is growing in significance as business hub. A business networking group meets weekly on a Tuesday at the Wetherspoons across the road and there are other meeting rooms available at other locations in the town. Leisure As well as the historical attractions and variety of restaurant and bars found in the centre of King's Lynn, a cycle ride or short car journey will take you to the country retreat of The Queen at Sandringham which includes 240 hectares of publicly accessible woodlands. There is a cycle route which leads here, and avoids busy roads. A 47 minute bus ride or 30 minute car ride will get you to the closest beach at Heacham. Just a little further, you'll find Hunstanton - with distinctive striped cliffs, a ship wreck, promenade, amusements and cafes. The North Norfolk coast has some of the most beautiful beaches in Britain with access to some long coastal walks, breathtaking sunsets and areas of historical and natural interest.
A clean, tidy and well organised central base for Kings Lynn, amazingly comfortable bed, good shower, breakfast and tea /coffee making facilities, even a fridge, many small details that make for a good nights rest, most recommended!
Daniel
2016-08-31T00:00:00Z
Always helpful and accommodation is in a great location, clean room, etc... that's why I come back
John
2016-11-03T00:00:00Z
Lovely large room in a nice part of town close to the historic waterfront, places to eat and shop. Tourist information provided by the host was useful and he was very accommodating to our needs; bike storage, directions to places of interest. Tourist information office a short distance away gave us free maps of the excellent cycle routes around town. Good communication with our host and a tea and coffee tray (including cafetiere - top marks from me!) Thanks Rob.
Nancy
2017-02-19T00:00:00Z
Lettre personnalisée de bienvenue, dans l'absence de Rob à l'arrivée. Petits extras ( café/tisanes de qualité, équipement de SDB en plus), une attention aux détails et des explications très claires.
Jenny
2016-08-13T00:00:00Z
Rob had it all perfectly organised for us, welcome letter with instructions, everything clean and nicely prepared. The location is very central and we really liked Kings Lynn for a day. Thank you!
Aleid and Doby
2016-09-02T00:00:00Z
Perf t location right in the heart of Kings Lynn. Fantastic value! Lovely clean big room with clean bathroom. Loved the extra touches of coffee tea and porridge was much appreciated!! And the spare toothbrush! Thank you!
Helen
2016-09-19T00:00:00Z
A very comfortable room in a great location right in the centre of town with convenient parking space. Rob was very helpful in making sure everything was in place and all instructions were very clear. Everything very clean with lots of tea, coffee etc supplied. Definitely 5 stars and great value.
Steve
2016-07-28T00:00:00Z
This is the 3rd time I have stayed here, as before, great location, clean and very helpful host.
John
2016-10-27T00:00:00Z
Тип размещения
Отдельная комната
---
Тип жилья
Квартира
---
Вмещает гостей
2
---
Спален
King's Lynn, Великобритания
Our home is close to The Norfolk Broads, Norwich and the North Norfolk Coast. You'll love our cottage because of its quiet rural location. The cottage is great for couples who just want to relax or as a base to visit the area. Babies welcome.
Cotenham Garden cottage is a quiet peaceful space ideal for a couple who just want to relax and get away from it all. The studio style layout makes it light and spacious. The main features include that the cottage is fully accessible for those with restricted mobility. This includes a large wet room with luxury shower. The super king bed can be divided to two good sized singles if preferred - please let us know ahead of your arrival. Of course the hot tub will be attractive to many, and is for the sole use of yourselves during your stay, relaxing in warm bubbling water while gazing at the stars on a frosty evening is just heaven!
The Norfolk and Suffolk Broads is Britain's largest protected wetland and third largest inland waterway, with the status of a national park. It's also home to some of the rarest plants and animals in the UK. The Broads Authority was set up in 1989, with responsibility for conservation, planning, recreation and waterways. From windswept beaches and quaint coastal villages to nature reserves, market towns and beautiful sweeping countryside perfect for an amble. There are many things to do and places to visit throughout Norfolk, including excellent family attractions along with a fantastic calendar of year-round events held in different towns and villages. The fine city of Norwich is only a short drive away making for an ideal day trip for culture, shopping, theatre or eating out.
Wonderful location, beautiful barn conversion and fantastic hosts. Would strongly recommend this for anyone looking for a relaxing get-away.
Sophie
2017-02-20T00:00:00Z
Me and my girlfriend came for a short stay and loved Phil and Jill's cottage. They were very welcoming and great hosts. We are looking forward to going back. The hot tub was an excellent little addition!
Charlie
2017-02-18T00:00:00Z
A wonderful cottage in a lovely area. Very well kept hot tub, perfect for a cold winter night. Hosts very welcoming. Very tranquil.
Kate
2017-02-12T00:00:00Z
My husband and I had a fab mini break here. Phil and Jill are fab hosts. The property and surroundings are beautifully kept.
Helen
2017-03-23T00:00:00Z
Great place to stay for peace and quite, close to the Broads.
Ian
2017-03-31T00:00:00Z
A really beautiful spot for a weekend hideaway. Cosy and very clean flat and easily accessible. Very welcoming host and some friendly chickens! Amazing hot tub a massive bonus! The broads are within walking distance. Highly recommended. Thanks Jill!
Maggie
2017-03-26T00:00:00Z
Made us feel so welcome and it was a great stay
Loren
2016-12-18T00:00:00Z
Phil and Jill's cottage was an amazing little get away for me and my partner. Everything was perfect and they had thought of everything down to the last detail. I forgot to mention the hot tub!! Amazing!! Such a modern little cottage!!! If you're looking to get away for a few days I would highly recommend this place. Thank you Phil and Jill once again!
Lesche
2017-03-05T00:00:00Z
Тип размещения
Дом/квартира целиком
---
Тип жилья
Квартира
---
Вмещает гостей
2
---
Спален
Panxworth, England, Великобритания
The Woodlands is a self contained annexe of our converted Coach House . The Woodlands is designer furnished and set in a beautiful woodland setting - most guests say the photos don't capture the magic of the place . Although in a secluded spot it is convenient for the Norfolk coast , The Broads and the fine City of Norwich. Our guests come for peace and quiet with easy access to great pubs ,beaches and walks with the unique North Norfolk character
This space has the wow factor - it is designer furnished in a romantic secluded spot. To quote one of our guests : 'its more like a boutique hotel!'
Now is the time to come to Norfolk; romantic walks on quiet beaches, crisp spring woodlands and cosy pubs with a roaring log fire . Book now for an Spring break to detox after Christmas and get away from it all - to quote a recent guest - 'the quietest place we've ever slept!'
The Woodlands is set in a beautiful peaceful setting within the Norfolk countryside, yet it's well located to visit Norwich, the north coast or the broads! Michael and Dorothy are lovely...very welcoming and friendly yet leave you to enjoy your stay as if the whole place is yours! The woodlands is done to a wonderful standard...very boutique...very cosy and hidden away. Well kitted out with things you'll need and nice little touches. Great place to relax or explore the nearby woods and country lanes! Would definitely visit again...Plus the bed is super comfortable!!
Adam
2016-10-26T00:00:00Z
The little touches such as home made cake and jam along with supplies made for a most enjoyable stay. The location adjacent to Norfolk coast is ideal for exploring the coastal region and its lovely villages. A lovely couple who went the extra mile to make our stay really memorable. We will be returning and hope not too many others find this lovely venue!
Nigel
2016-08-26T00:00:00Z
I can't recommend Michael and Dorothy's lovely little cottage enough. It's cosy, homely, clean and fully stocked for a lovely weekend get away. The woods at the end of their drive are a perfect little leg stretching opportunity for dogs in the morning and Michael and Dorothy themselves are great hosts. We'll be back, I have no doubt!
Lizzie
2017-03-12T00:00:00Z
The host made us feel totally welcome and stayed up late to greet us with a warm welcome. They made us feel like the property was our own for the night. The property description doesnt give it enough justice... Was truly lovely and will definitely be revisting. Thankyou for making our stay magical
Adam
2016-04-06T00:00:00Z
The Woodlands is a little gem in a beautiful, secluded setting. There is plenty to explore on the doorstep, we loved NT Blickling House, fish and chips at Cromer and exploring Holt. Would have loved more time to explore the woods surrounding the house so will have to come back! The cottage is beautifully furnished and well equipped - possibly the most comfortable bed ever. Everywhere was spotless and the breakfast provisions were thoughtfully chosen and delicious. Their own hens' eggs are a thing of beauty - we could hardly bring ourselves to eat them. Dorothy and Michael were lovely hosts, friendly and welcoming and happy to recommend places to eat and things to do. Highly recommended and we shall definitely return.
Graeme
2016-12-05T00:00:00Z
We has a great time. The bed is amazingly comfortable and the whole place is lovely. The apartment is spacious and well kitted out. Beautiful location, very secluded. Would stay again.
Tim
2017-04-07T00:00:00Z
Michael and Dorothy's place is an absolute gem in the Norfolk countryside. If getting away from the city is what you're after, then this is perfect. A beautifully decorated and furnished, cosy bolthole surrounded by beautiful countryside. The best eggs from Dorothy's hens should not be missed either! A great secluded location which is only twenty minutes from towns such as Cromer and pubs such as the Gunton Arms. I would highly recommend a stay at this little piece of serene countryside!!
Robert
2017-02-16T00:00:00Z
It was rainy when we went in the area so we did spend a lot of time in this lovely flat and we really enjoyed it, it had everything we needed. The breakfast and the Prosecco bottle were a very nice touch, much appreciated. Hope we'll come back
Niz
2017-02-14T00:00:00Z
Тип размещения
Дом/квартира целиком
---
Тип жилья
Квартира
---
Вмещает гостей
2
---
Спален
Норфолк, Великобритания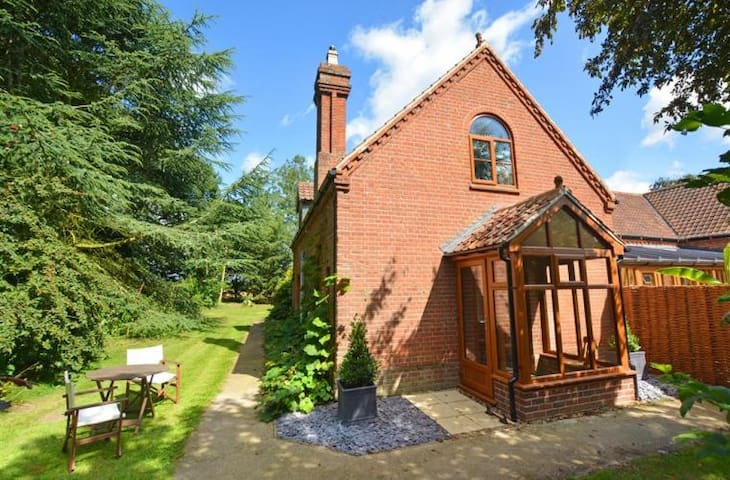 Early check in. Late check out. My place is close to the wonderful North Norfolk Coast. It is a lovely, airy modern apartment in the beautiful, historic Georgian market town of Holt which is brimming with interesting and eclectic shops and eateries. It is within 5 miles of the sea. The apartment is perfect for solo adventurers and couples but can also accommodate a third person as there is a sofa bed in the lounge. Furry friends (pets) welcome as there is access to a garden and private deck.
A light, modern apartment which is entirely self-contained with its own front door. The large lounge leads on to a fully equipped modern kitchen. The shower room is located in the large double bedroom and any third guest would need to appreciate this. The garden is south facing and very well maintained. Perfect for pets and their owners who enjoy the sun.
A unique apartment, in a quiet setting, but within minutes of the town centre. It can be used as a perfect base from which to explore and enjoy this outstanding part of the country with its breath-taking coastline and stunning sandy beaches, as well as the opportunities to have fun closer to home by discovering the range of eclectic shops and restaurants that are only minutes away
We had a lovely stay at Jane's apartment. Spotlessly clean with everything you need you enjoy your stay. The complimentary breakfast and bottle of wine was a lovely addition. Easy communication, and great to be able to check in early, and check out late!
Holly
2017-03-24T00:00:00Z
We loved Jane's apartment, the whole space was so tastefully decorated and cared for and the doors leading to the south-facing garden were such a bonus to have open during the sunny afternoon. Jane was lovely and gave us great tips for where to eat and what to see.
Christopher
2017-03-06T00:00:00Z
Jane was very friendly and helpful and was responsive answer questions, however daft. Checking in was easy with a lockbox and the place was spotless and warm on arrival. Just perfect. Highly recommended for anyone wanting to spend time in Holt or Norfolk.
Mark
2016-12-26T00:00:00Z
Jane is an exceptional host. The flat was really big for 2 people and had everything you need for a great stay, the breakfast was a superb touch too! We wish we could have stayed longer! We would definitely stay again. Thanks Jane!
Sophie
2017-04-02T00:00:00Z
Great communication before arriving. Welcomed us (including our miniature schnauzer) and made sure we were ok with everything. Showed us how things worked. Left us tea, coffee, wine and fresh bread, eggs and butter, which was very much appreciated. Place was in great location, quiet and only 10 min walk into Holt and close to the north Norfolk coast. Would stay there again if back in the area. Thanks Jane
Sally
2016-12-31T00:00:00Z
The apartment was beautiful, leading to a garden. Jane had excellent communication and left some lovely touches in the flat. Including a bottle of wine, breakfast items and some daffodils. Would definitely recommend! Many Thanks.
Chrissie
2017-03-26T00:00:00Z
Loved our stay in Holt at Jane's place. Very clean. Good Location. Would definitely stay here again. Thanks!
Felicity
2017-02-16T00:00:00Z
Everything looks very new, and we appreciated the artistic touch. The check in at 10am and check out untul 4pm meant that we were able to enjoy our stay stress free. Jane is a welcoming and friendly person.
Youngmi
2017-04-05T00:00:00Z
Тип размещения
Дом/квартира целиком
---
Тип жилья
Квартира
---
Вмещает гостей
3
---
Спален
Holt, England, Великобритания
We're in love with Wells-next-the-Sea and want your stay to be special too. Sea Pink is literally two minutes' walk the Quay where you will find magical views over the marsh, working fishing boats and chic shops. Sea Pink is small but stylish - we have thought carefully about every detail for a comfortable and relaxing stay. Very clean, Smart TV & WiFi, high quality linen, treats & milk on arrival, restaurant tips... Beautifully toasty in the winter. Decking area for a glass of wine in summer.
Sitting/Dining Room with dining table and chairs, sofa, armchair, monk's bench, flat screen Smart TV, DVD, CD player, WiFi, sound bar, clock radio with Blu-tooth speaker Kitchen with gas hob and electric oven, fridge with ice box, microwave, washer/dryer, Tassimo Coffee Machine and breakfast bar by stable door Bedroom with double bed and doors off leading to ensuite shower and small separate cloakroom with washbasin and wc. Garden: Decked courtyard with garden furniture. Parking: Designated car parking for one car. Heating: G.F.C.H. Also Provided: Towels. Hairdryer. Local magazines, DVDs, books and games.
The beach a mile from the harbour was named Sunday Times "Beach of the Year" in 2016 and it's not hard to see why. The wide open skies, the sense of freedom even on a busy day, the sweep of huts against the pine forest. Ask about our beach hut if you want to make your stay extra special. We have fantastic gastro pubs and cafes a short walk away (I can make recommendations) and great shops along Staithe Street. Or to find solitude and wildlife you don't have to walk far. Local OS map and walk books for use by guests.
Zoe's place was perfect for a long weekend in Wells. We had everything we needed, and it was really close to the quay. Zoe even provided us with some very welcome treats on arrival!
Sarah
2017-03-27T00:00:00Z
SO lovely, such a peaceful place to be, close walk to the Quay & the beach not too far away either! Frenchs fish & chips was a highlight for food, all the cute beach huts lined up made us smile too! Comfiest bed ever!! Great mini break x
Emily
2017-03-29T00:00:00Z
Fantastic cottage in a brilliant location. Sea Pink has been lovingly designed, furnished and decorated. it had everything we wanted and more. Zoe is a great host. Cannot recommend it highly enough.
Alex
2017-04-06T00:00:00Z
Beautifully presented, clean and homely. Perfect location for exploring Wells. Zoe was a fantastic host offering lots of useful advice about what to do and where eat.
Nikita
2017-04-01T00:00:00Z
Loved Zoe's apartment! Amazing location in the heart of Wells. Highly recommended!
Murray
2017-03-12T00:00:00Z
Тип размещения
Дом/квартира целиком
---
Тип жилья
Квартира
---
Вмещает гостей
2
---
Спален
Wells-next-the-Sea, England, Великобритания
Private studio flat , independent of the main house, close to the Market town of Diss situated on the South Norfolk/ Suffolk border . Sitting next to the river Waveney. In easy reach of the North Norfolk coast, city of Norwich , Bury St Edmunds , the pretty coastal towns of Southwold, Aldeburgh.
A studio flat situated in a rural , peaceful setting but so close to town & all the amenities it offers
Diss is a bustling market town. Street market on Friday . We have the heritage triangle with cafes & artisan shops . The mere is worth a look. Nearby we have Suffolk wildlife nature reserves of Royden fen , Lopham & Redgrave & Wortham Ling . Harleston another market town is a 10 minute drive away with an antiques centre & unique shops to look round . Thetford & Thetford forest is a 20 minute drive. Within walking distance we have the Cock pub on Fair Green & the Angel cafe.
Very nice place
jim
2017-04-05T00:00:00Z
Fabulous bedsit in a barn conversion. Great quality and character accommodation with all amenities. We are looking foward to staying again next time we are in Suffolk
Phil
2016-12-04T00:00:00Z
Lovely home in a beautiful place. Would definitely recommend. We will return!
Wendy
2017-02-26T00:00:00Z
Lovely place,location and hosts. Highly recommended.
Mal
2017-02-14T00:00:00Z
Thoroughly recommend anyone to stay here! Spent a lovely couple of cosy nights away from London at Sabra's place. We were warmly welcomed and offered complimentary teas, milk and clean towels. It's is perfectly situated for a short drive to the coast or other beautiful land marks and attractions. We will definitely be coming back again in the future.
Kate
2017-01-04T00:00:00Z
Would highly recommend. Stunning place. Very friendly people.
Brad
2017-03-11T00:00:00Z
Delightful, quiet studio flat set well back from the road. Well equipped and comfortable.
Pauline
2017-04-01T00:00:00Z
Sabra's place is the perfect tranquil getaway. With good cafes in town and beautiful fens nearby it's great for relaxing.
Olivier
2017-03-03T00:00:00Z
Тип размещения
Дом/квартира целиком
---
Тип жилья
Квартира
---
Вмещает гостей
2
---
Спален
Саффолк, England, Великобритания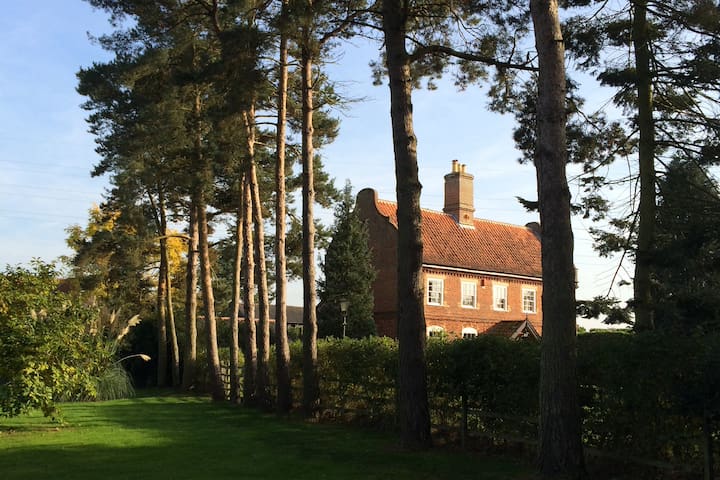 Bonner family apartment is a self contained first floor apartment with kitchen, bathroom and 2 bedrooms. It has high ceilings and is naturally very light. Located 2 mins walk to town centre shops, places to eat etc. It's set back from the road with free parking and WiFi. Perfect for couples, solo visitors, business travellers and families (with kids).
Bonner apartment is all on one level - so ideal for families with young children. There is plenty of space for a travel cot (we can supply). It has a bath with a shower over.
Тип размещения
Дом/квартира целиком
---
Тип жилья
Квартира
---
Вмещает гостей
4
---
Спален
Dereham, England, Великобритания
TideAway is a newly built luxurious first floor apartment, located in the heart of the village above the wonderfully refurbished village store. A few minutes walk from the beach, this is the perfect stop-over for two.
The flat is a comfortable spacious one bed, with a fully equipped kitchen for self catering, and private roof terrace.
Weybourne is a quaint and peaceful village situated by the sea. A frequent stop for those on weekends away and the odd traveller, the locals are most welcoming and guests are sure to feel right at home.
A lovely stay in Weybourne perfectly situated to visit north Norfolk. Apartment had everything we needed although we ate out the whole time. Nice pub across the road and the shop underneath was handy. A big Thank you to Susan and Dennis, perfect for what we wanted.
Julie
2017-02-15T00:00:00Z
Great hosts, clean, well located property, 2 minute walk from the beach and across the road from a great little pub that serves great food. perfect for my husband, baby son and myself on our explore of Norwich and surrounding areas. would highly recommend and added bonus was we got pastries and a coffee from the hosts cafe in the morning which is located under the apartment. great start to the day!
Ted
2017-04-02T00:00:00Z
We had a wonderful stay in Weybourne, the apartment was absolutely brilliant and we were made to feel incredibly welcome from the moment we arrived.
Rob
2016-05-31T00:00:00Z
Great stay in Weybourne, the apartment was absolutely lovely and exactly as shown in the pictures - clean, light and airy and just a great place to stay.
Paul
2016-05-23T00:00:00Z
Loved the flat, ideal location over the road from the pub and 5 mins to the beach where we had BBQ's watching the sunset. Great hosts and we'll definitely be back!
James
2016-07-25T00:00:00Z
Stayed here for 3 nights in July. The flat is very homely and comfortable and has been finished to a high standard. The hosts are very welcoming and it was a lovely touch to provide fresh cake on arrival and tea/coffee and pastries from the deli below each morning. The flat is ideally located for exploring the north Norfolk coastline. We went for dinner to the Phesant hotel one night. This is a short drive away and the food is highly recommended.
Gary
2016-07-31T00:00:00Z
We were welcomed into the apartment with a delicious slice of cake from the shop below. We had 2 young boys and the hosts had provided us with a travel cot and high chair. The apartment is opposite a pub, and with the weather being so warm we had to keep the windows open, which meant the lucky people enjoying a drink could be heard. The shop also has a newspaper delivery very early, so if you're a light sleeper that may wake you. The apartment has everything you need for your stay, the village shop below provides all the conveniences that you may need, we especially enjoyed the free coffee and pastry in the morning. There are some fantastic walks around the area, especially along the cliffs. The hosts were very friendly and helpful. This was our first Airbnb stay and we throughly enjoyed it, we'd definitely stay here again
Simon
2016-08-09T00:00:00Z
Susan and Den gave a very warm welcome to their spacious, very well presented and equipped apartment. The coffee, croissant and chats each morning made us feel very comfortable and gave a home from home feeling with added suggestions to fill our time. We were unable to get a table at the very popular pub opposite so look forward to returning.
Andrea
2016-10-17T00:00:00Z
Тип размещения
Дом/квартира целиком
---
Тип жилья
Квартира
---
Вмещает гостей
2
---
Спален
Weybourne, Norfolk, Великобритания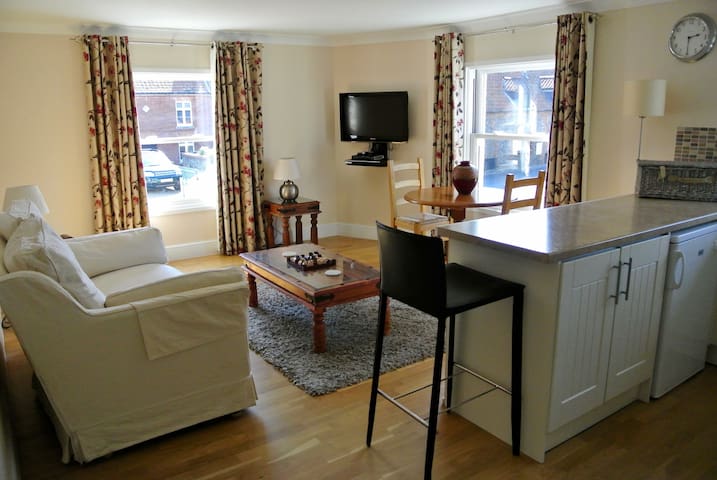 A single bedroom in a quiet ground floor apartment on the green edge of historic Ely and shared use of the living room and bathroom with the owner. A calm space with a blend of modern and antique furnishings for comfort and character. Parking. Wi-Fi.
My space is unique because it's my home and it reflects my tastes and interests -- history, geography, travel and the environment.
The west of Ely is a residential neighbourhood with a mix of properties and plenty of green space, yet it is only a 20 minute walk to the High Street, the King's School or the cathedral.
This is a really comfortable and quiet spot for a solo traveller. Claire's fat is immaculate and she is a lovely host making me feel very welcome. She is warm and generous and even lent me a pair of gloves as I had forgotten mine and it was freezing - absolutely lovely.
corinne
2017-01-29T00:00:00Z
Clean, comfy room and immaculate shared bathroom. Easy 20 mins pleasant walk to the centre and cathedral. Very amicable, knowledgeable and welcoming host. Perfect place for an overnight stay in Ely.
Janey
2016-11-28T00:00:00Z
My stay with Claire was arranged as I attending a wedding in Ely. This was my first ABB experience and what a success! Claire was extremely welcoming and her flat is spotless with easy access to the centre of Ely. I will certainly be looking up Claire again when visiting friends in the area and would highly recommend this property.
lynda
2016-05-02T00:00:00Z
Large, pretty and welcoming room. On the edge of town, not really walking distance if that's what you're looking for but worth its weight in gold for the blissful silence, comfy bed, clean bathroom and perfect host. Parking space available and I highly recommend asking lots of questions about the cathedral and the local area because Claire (the host!) knows her stuff. I stayed with my 4 month old and he loved his stay too :)
Caroline
2017-02-16T00:00:00Z
It was a real treat to stay with Claire. she picked me up from the station and we connected right from the beginning. Her place is very lovely and clean. We had our meals together and even went for a nice walk. Again, she took me to the bus stop to take the bus to Cambridge. She knows Ely really well and can give you a lot of advice. thank you for this phenomenal stay. I hope to come back soon.
Ulla
2016-07-27T00:00:00Z
Thank you Claire for letting me stay in your beautiful home. The location was wonderful for me - in a quiet ground floor apartment on the green edge of historic Ely. The flat was very quiet and the check in very easy. There was juice in the fridge and bread and jam for breakfast, which was a lovely surprise. I want to said that we now want to live in ELY in a flat just like this one. Thanks again, Claire.s
wen
2017-03-27T00:00:00Z
My host was attentive and responsive to my requirements. My room was ready and prepared- Claire was ready, calm, clear about amenities and boundaries. It was within walking distance of the town centre.
Frances
2016-07-10T00:00:00Z
My host made me welcome from the moment I arrived in Ely and her accommodation was in a lovely, quiet, scenic area. Claire always ensured that I had all I needed throughout my stay with her and was very happy for me to have hot drinks etc.. whenever I needed them. She also gave me a map of Ely and provided me with great information about the City and Cathedral. She is genuinely interested in her guests and in making their stay as comfortable, hospitable and enjoyable as possible. She definitely goes the 'extra mile' as a host!! A blessed place to stay if you are about to embark on a BAP at Bishop Woodford House!
Catherine
2016-05-10T00:00:00Z
Тип размещения
Отдельная комната
---
Тип жилья
Квартира
---
Вмещает гостей
1
---
Спален
Ely, Великобритания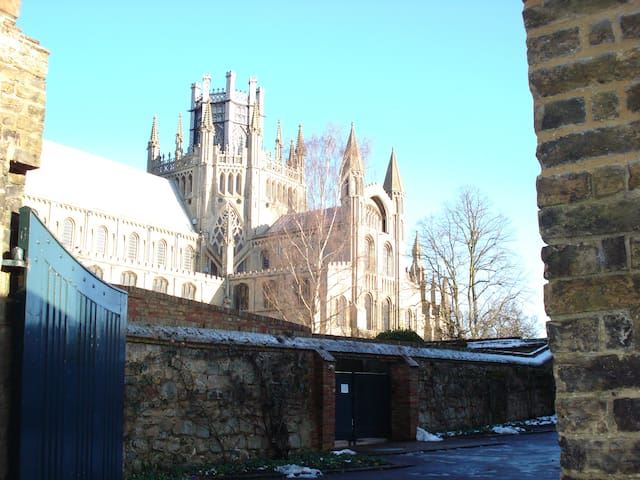 My place is close to family-friendly activities and just 15 mins from the beach! Cromer and Holt are both a 15 min drive, with the Norfolk Broads, Holkham and other Norfolk sights within driving distance. There are 3 good pubs within walking distance and many more just a short drive away. During the summer holidays we can only accept booking from Saturday-Saturday.
Corner Barn at Church Farm Barns is our most spacious barn. Corner can sleep up to 9 people ( 1 king-sized room down stairs and up stairs 1 double, 1 triple room and 1 sofa bed tucked away on the mezzanine floor which can either be made up as 1 or 2 single beds, or a king sized bed). The barn has a large, well equipped, kitchen that will make you feel like you are at home. A spacious living room linking off of the kitchen provides enough space for everyone to relax in front of the log burning stove. All bedrooms have ensuite bathrooms and there is a separate toilet downstairs.
Тип размещения
Дом/квартира целиком
---
Тип жилья
Квартира
---
Вмещает гостей
9
---
Спален
Wickmere, England, Великобритания
This is a self-contained apartment, comprising kitchen, bathroom and bedroom/living room with double bed, sofa, TV and french doors into my garden. We are close to Norwich, the Norfolk Broads, Strumpshaw RSPB Bird Reserve and the Norfolk coast. There are good transport links, with Brundall Train Station a few minutes' walk away. There is plenty of parking in the driveway.
Тип размещения
Дом/квартира целиком
---
Тип жилья
Квартира
---
Вмещает гостей
2
---
Спален
Brundall, Великобритания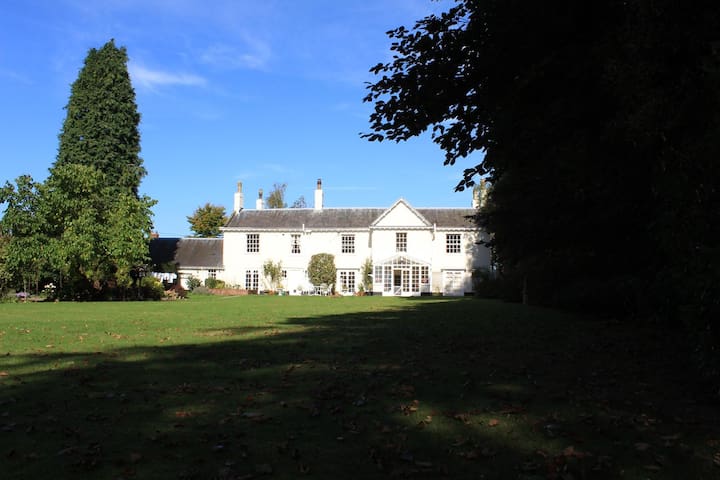 The accommodation is set on one level and offers TWO bedrooms: 1 double and 1 twin. Bathroom with shower over bath and separate shower room. Lounge/Diner: open-plan with flatscreen TV, DVD and Wi-Fi. Kitchen area with dining table, oven and hob, fridge/freezer, washing machine and microwave. Outside: paved area with hot tub, BBQ . Ample parking, electric, heating and Wi-Fi included. Strictly no smoking. Dogs are charged at £20.00 for up to 7 nights.
Firstly it's not Warren cottage it's the beautiful coach house and I had an amazing stay
Caroline
2017-02-17T00:00:00Z
Тип размещения
Дом/квартира целиком
---
Тип жилья
Квартира
---
Вмещает гостей
4
---
Спален
Aylsham, England, Великобритания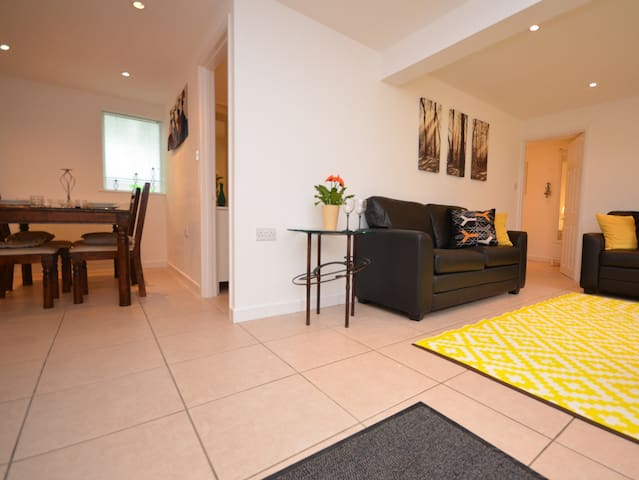 Quiet and secluded first floor apartments with great views over the countryside. On the Norfolk/Suffolk border 15m south of Norwich. ETC 4*, super king/twin beds, dogs by arrangement. Flat screen TV, DVD. WiFi, washer/dryer, longer lets considered.
Light spacious studio apartments furnished with comfort in mind. Well equipped kitchens, large showers and high quality linen and towels provided. Use of the lovely spacious garden and own private seating area. Safe car parking under your window. Heating, gas, light and Wi Fi all included.
The farm is set on a hill overlooking the Waveney valley, it is very rural, but very beautiful. We have an outdoor pig herd (not near the house) My husband won British Pig farmer of the Year last year and our own sausages and bacon are available for guests to purchase. The local towns are delightful and unspoiled by tourist coaches and Ye Olde Tea Shoppe's. There are local markets, auctions and fairs. Local pubs selling craft beers and high quality restaurants that have won awards offering delicious high quality local produce.
Had a wonderful time, wonderful views and plenty of walks for the dog. Accommodation was just as advertised and with everything you needed, and cannot fault it. Even though Bobbi and her husband lived within the property we felt totally independent and free to come and go as we pleased. We would certainly recommend it and would choose to stay there again. Thank you. Susie and Beverley
Susie
2016-06-05T00:00:00Z
What a really nice place. Simon and Bobby were extremely helpful and allowed my independence. The room was enormous, and grand. The bed and bedding in particular was great. One of the largest showers I've ever had in hotels across the world. The kitchen was very well appointed with everything you need for small and large meals. As a dog owner, the location was great with walks around the farm tracks and throughout the local area. 5 minutes from Bungay where you can get most things you need. All in all a very comfortable and enjoyable stay.
Pete
2016-03-02T00:00:00Z
Very nice place.Very peaceful. Definitely will go back. Thank You.
Nadeem
2015-10-07T00:00:00Z
We booked some time ago, first experience of using Airbnb and found our hostess, Bobbie very reliable in answering our queries and re-assuring us on various points. The flat was beautifully furnished and had everything we needed. We had the use of the lovely grounds with chairs and tables you could move to where you wished. This venue was quiet and peaceful, we did not really see anyone around which is just what we wanted. It provided an excellent base from which to go out and explore Suffolk / Norfolk. We could go in and out whenever we wanted with a code for the main front door and our own flat key. There were lots of suggestions in the flat of places to visit, leaflets etc. plus Bobbie gave us a pointer as to where to eat on the first night. We had a fabulous holiday week, lots of big empty beaches but you had to drive a little to get there, swimming, seal spotting etc., English Heritage sites to visit, not so many National Trust but just perfect for us. You do need your own transport but that is made very clear in the advert.
K
2016-08-16T00:00:00Z
Very cosy flat for our little family. Great base for walking in Suffolk or Norfolk.
Claudia
2017-03-14T00:00:00Z
Тип размещения
Дом/квартира целиком
---
Тип жилья
Квартира
---
Вмещает гостей
2
---
Спален
Bungay, England, Великобритания
You get a spacious bedroom within a 5 bed home in Fakenham, Norfolk. You will get a comfy double bed and breakfast. The price is all inclusive; no hidden charges.
Тип размещения
Дом/квартира целиком
---
Тип жилья
Квартира
---
Вмещает гостей
1
---
Спален
Fakenham, Великобритания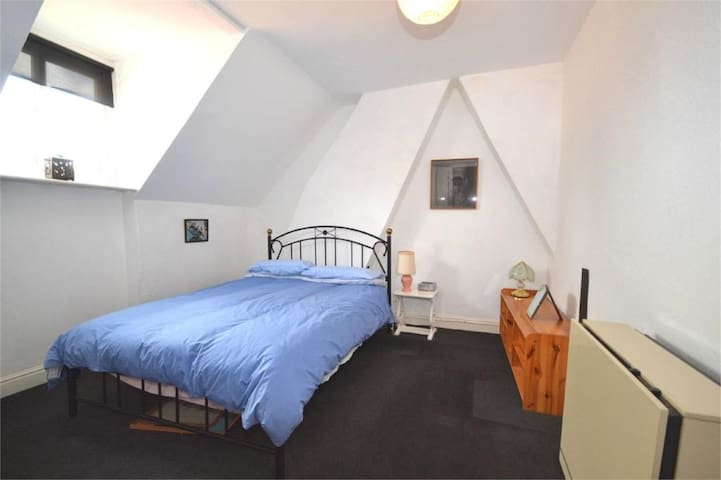 Leith House is half a mile from the beautiful north Norfolk coast. The accommodation is attached to an old farmhouse with its own entrance. We are one mile from Burnham Market, Burnham Thorpe and Burnham Overy Staithe. The nearest entrance to the stunning Holkham Estate is half a mile away.
On the ground floor there is a good-sized living area with kitchen/dining and sitting room. Upstairs is a double bedroom and shower room with WC and hand washbasin. One guest did say that we should point out that part of the ceiling in the bedroom slopes so that a tall person would have to lower their head if they chose to sleep on that side of the bed.
The surrounding villages and beaches are in an Area of Outstanding Natural Beauty. The wildlife is among the best in the UK. In fact the National Nature Reserve just half a mile north of Leith House is rated as one of the very best places for birdwatching. There are many pubs and restaurants. The famous Holkham Hall and park are close by, as is Wells-next-the-Sea - a lively fishing port. Burnham Thorpe is Nelson's birthplace and the village church is where his father was the Rector.
We are from Sydney Australia and were running a program at Holkham Hall. We needed somewhere close by and Zoe's place fitted the bill. Communication was quick and easy. Zoe and Ben looked after us when we arrived making sure all was ok. Perfect location for a stay in north Norfolk. Highly recommended
David G
2017-01-15T00:00:00Z
Can't recommend the this flat enough, it was perfect for our stay. Very peaceful setting, surrounded by some wonderful towns and villages to explore. Zoe and her husband were very helpful.
Ed
2016-11-20T00:00:00Z
Great accommodation in Leith House, exactly as described and in a lovely setting with a very pretty garden, which was perfect for our little dog. Very quiet and peaceful yet perfectly situated to explore the area, which was beautiful. We really enjoyed our stay, great communication from Zoe, who was very helpful settling us in but then left us alone, although she was around if we needed anything. Would happily return and recommend.
Hilary
2016-06-27T00:00:00Z
We had a fantastic few days and would love to go back again. We were made to feel very welcome and Zoe kept in touch to make sure we had all we needed. The lovely little patio garden we had access to was an added bonus. The cottage was lovely, and with the added touches, we felt at home.
Allyson
2016-08-01T00:00:00Z
Good communication, friendly and happy to answer any questions.
Zoe
2016-07-18T00:00:00Z
Great hosts, a great location, ideal for visiting nearby sites.
Paul
2017-02-28T00:00:00Z
Fantastic place, everything we needed. A welcome rest on the the coastal walk.
beverley
2016-08-12T00:00:00Z
This Airbnb is amazingly good value, in a rural spot in a beautiful area of Norfolk. To access the property there is a private front door but you do pass through the utility room of the owner, which isn't a problem, but something to note. Zoe and Ben were very nice and welcoming. The walls are quite thin so you can hear some family living sounds, but this didn't bother us at all. The property is a converted log store building and so the downstairs is a little dark as to be expected with a cottage style building. The bedroom is bright with a lovely Velux window - perfect for watching the stars from bed. Such excellent good value and a really really enjoyable stay. Would recommend.
Emily
2016-08-10T00:00:00Z
Тип размещения
Дом/квартира целиком
---
Тип жилья
Квартира
---
Вмещает гостей
2
---
Спален
Burnham Overy Town, Великобритания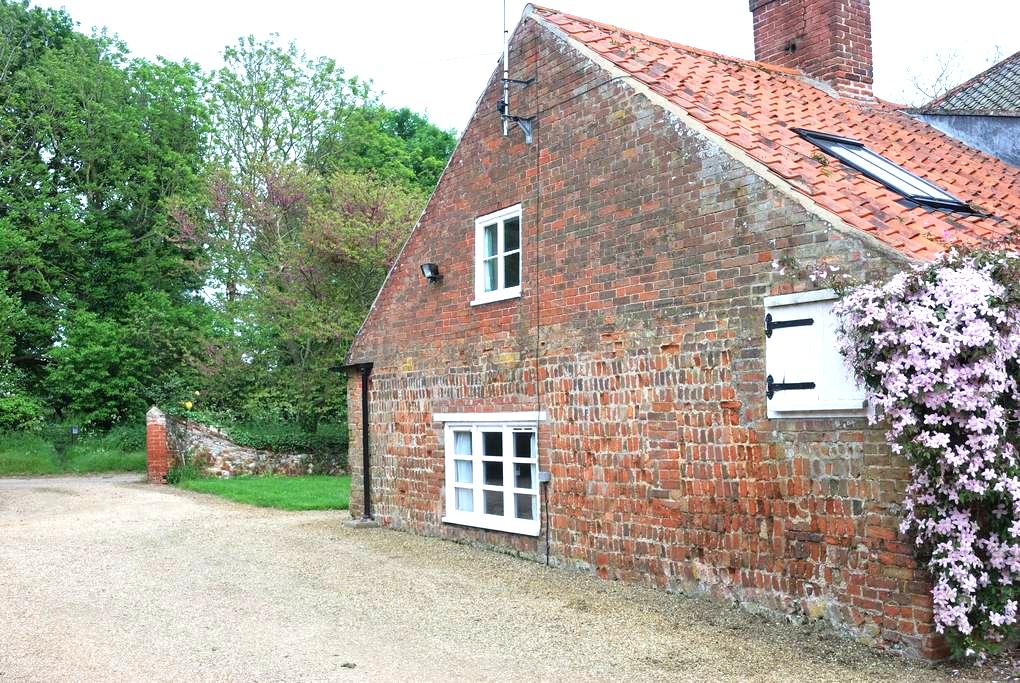 Our studio apartment is close to the beach, woods, town centre and parks. It is light, airy and spacious, set within a semi-wooded garden. It is in a designated Area of Outstanding Natural Beauty. It has level access so is suitable for wheelchair users, although the drive is gravel.
The studio offers a spacious, open-plan living space with kitchen and dining area. A good size bedroom and separate shower complete the accommodation. There is underfloor heating throughout, with oak flooring. A cot and highchair are available on request. There is also a garage space if required.
North Norfolk provides fantastic opportunities to explore, including National Trust properties and beautiful sandy beaches. Further afield, are the Norfolk Broads and the fine city of Norwich.
This little apartment is a real gem, from the moment we arrived we felt relaxed. It's calming decor and Jills little touches really set it apart from the other Airbnb's we've stayed in. Location is fantastic, couple of minutes from the sea and town. Spent a lot of time walking and discovered some great places. If you fancy a day out we'd highly recommend Wells and Brancaster, not a lot to do but very pretty. Jill & Jim were lovely and very helpful. We'd highly recommend and would stay here again.
Victoria
2017-03-05T00:00:00Z
Home from home! Such a lovely place to say, the garden studio was lovely and light in the day and cosy in the evening. Just a short walk into town via a beautiful coastal path. Jill and Jim were very friendly and welcoming!! Would definitely stay again.
Genn
2017-04-04T00:00:00Z
Really quiet and well equipped apartment. Great location only 5 minutes away from the beach and 10 minutes to walk into town. Very friendly couple who were very helpful. Really comfy bed as well.
Clare
2017-02-15T00:00:00Z
The Garden Studio is a beautifully built, high-end finish and super comfy space, much bigger than the pictures show, set in mature gardens at the front of a gorgeous modernist house. It's 2 minutes walk from the Norfolk Coast Path, 5 minutes stroll from the town centre, yet quiet and peaceful. This is a six star place! Thanks Jill, can we have the flapjack recipe??
Stephen&Michelle
2017-02-07T00:00:00Z
Beautiful little get away. A real home away from home surrounded by light and nature - felt like we were abroad!
Helen
2017-01-29T00:00:00Z
Fantastic airbnb, if anything the photos don't do full justice to this wonderful place. A modern and well equipped flat just a short walk from the cliff and town centre. Jill was very welcoming and friendly. We hope to return soon!
Helen
2017-03-16T00:00:00Z
The studio was clean, tidy, modern and just perfect for our stay! Would definitely recommend and will be back
Richard
2017-01-15T00:00:00Z
The property is perfect. Clean, warm and a perfect size for a couple. Having stayed the weekend, you are 5 minutes from the beach and all the local pubs and restaurants. Jill was really friendly and offered advice on places yo eat and drink. Just perfection and would highly recommend staying here
Ryan
2017-03-26T00:00:00Z
Тип размещения
Дом/квартира целиком
---
Тип жилья
Квартира
---
Вмещает гостей
2
---
Спален
Cromer, England, Великобритания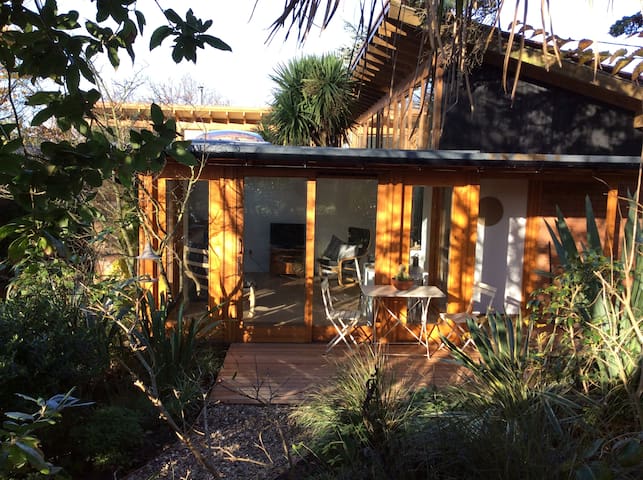 The room is perfect for one person or a couple as there is a double size bed. This is a very basic private room in prime location 5 minutes next to everything you need in Norwich city center. BOOKING WITH 10% DISCOUNT: Like and Share the page WOW Holiday Discounts on F-A-C-E-B-O-O-K before booking, contact us and we will send you discounted price offer! CHECK IN: Flexible (can be before 5PM) as long as you tell us the time in advance! NOTE: We have a brilliant 1.5 year old boy Nikko. :)
Couple things guests love about my home -The room is very basic but it has all what's needed for short stay -The flat has a kitchen available to guests -The location is as good as it can be as located in city center + 2 minutes from main bus station and Aviva building + 3 minutes from main shopping area + 10 minutes from Norwich cathedral + 10 minutes from Norwich football stadium All walking distance! Things guests should be aware about my listing: - We do have a kid at age of 1 year and 7 month. (normally happy and very positive) - We do not offer private parking space. (street parking available) ------------------------------------------------------------- The bedroom is equipped with a comfy queen size bed with new mattress, set of drawers and wardrobe. There is also a hair-dryer to save you having to carry yours. Bathroom with a shower which is located meters away from room is shared between us. I will provide towels and shower gel / shampoo. There are no pets in here. I will provide coffee, tea, milk and filtered water + microwave. Public street parking (limited time) and parking lots (for about 5 pounds per day) available in city center. You have option to park a car for free. Controlled Hours for parking on Ber street and they are: Monday - Saturday 7.30am - 6.30pm and it costs 30p per 15 minutes. Maximum stay 1 hour, no return 2 hours.
The neighborhood is quiet during night but located in city center. There might be some street noise. You can walk to the Cathedral in 10 minutes or the bars and restaurants in 2-5 minutes. Walk to the city center shops in 5 minutes. There are also plenty of takeaways in the area. If you want to go to the university then the bus stop is about 5 min walk from here.
Valdis & Eva were really friendly and welcoming. We really enjoyed Norwich also thanks to choosing their place as it is a walking distance to everywhere within the centre. They were also extremely kind to us and let us leave our luggage on the property even after the time we were supposed to leave which was a big help as we spent several more hours in Norwich that day. We highly recommend them! :)
Juraj
2016-05-23T00:00:00Z
Eva & Valdis are a very nice couple with an absolutely quiet baby that you can practically never hear :-) Both of them are also very relaxed about what you do and you can come and go as you please.
Stephie
2016-04-23T00:00:00Z
Valdis & Eva are a lovely couple that were very welcoming. The flat has all you need and the company was great for a solo traveller. I hope to see them again next time I am in the area.
Samuel
2016-11-10T00:00:00Z
Eva and Valdis were very welcoming and lovely hosts - great communication. The room was ideal for my short stay - basic, clean and comfortable. It's location is close to the City Centre, but is fairly quiet.
Felix
2016-09-26T00:00:00Z
Kim made me feel very welcome and the room was as described, basic but warm and comfortable. It suited my needs and I really enjoyed my stay here.
Paul
2016-10-20T00:00:00Z
The flat was easy to find from Valdis' instructions, and I was made very welcome on arrival which was quite late in the evening as I had travelled from Somerset. The room was compact but had everything I needed, including neatly laid out towels and welcome tea/coffee etc in the kitchen in the morning. Thank you.
Damon
2016-08-30T00:00:00Z
Nice place to stay for couple of days. The location is good and the room is tidy.
Yang
2016-09-04T00:00:00Z
I felt very welcome with Valdis and Eva. They have a lovely house right in the centre of Norwich. The location is great. The room is a bit on the small side, but big enough for me to stay in a couple of nights. Niko is a very sweet boy, and did not keep me awake at night in any way, so do not let that hinder you to book this accommodation. Value for money on a good location, with very nice people.
Sebastiaan
2016-06-05T00:00:00Z
Тип размещения
Отдельная комната
---
Тип жилья
Квартира
---
Вмещает гостей
2
---
Спален
Норвич, Великобритания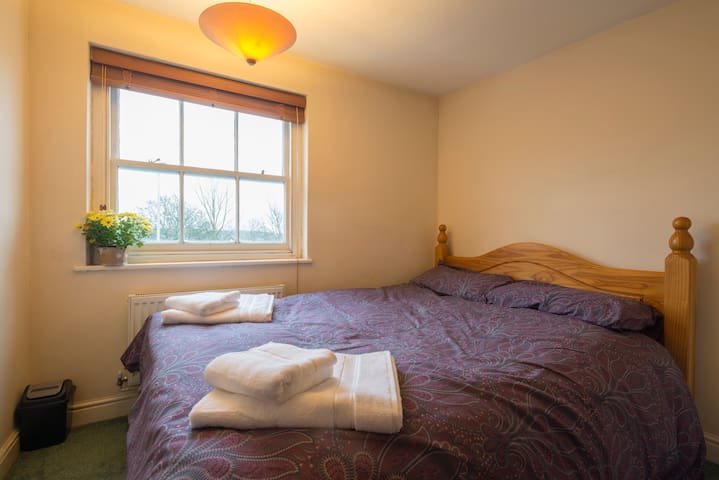 Norfolk - Airbnb
:
В среднем,

4.87

из

5

звезд на основании

575

отзывов гостей
1

–

18

из

214 квартиры в аренду
Введите даты, чтобы увидеть полную цену без учета дополнительных сборов и налогов.