Sie werden diese Kabine eingebettet hinter unserem Haus genießen. Es ist zentral in der Stadt gelegen doch fühlt man sich, als ob Sie die Hektik entkommen haben. Das Cedar riecht, das knisternde Holz, ist sicher, dass Sie warm und gemütlich.
Der eine Raum-Kabine verfügt über ein Full-Size-Bett und ein sehr komfortables Futon. Es gibt einen Holzofen im Inneren sowie eine große Heizung. Gerne stellen wir Ihnen ein Feuer vor der Ankunft beginnen, wenn gewünscht. Das Bad ist etwa 20 Schritte von der Kabine entfernt. Es verfügt über einen eigenen Eingang und verfügt über eine Klaue Fuß Badewanne und Dusche. Es gibt einen Mini-Kühlschrank und keurig für Ihren Einsatz. Sie können Flasche Wasser, Tee, Kaffee und heiße Schokolade erwarten. Es wird auch ein paar Überraschungen geben!
Die Nachbarschaft ist zentral gelegen. Hat ein Wanderweg vor der Tür. Innerhalb weniger Minuten zu Einkaufsmöglichkeiten, Restaurants und Unterhaltung. Wir sind 1,5 Meilen auf der Interstate 70.
Tammy's cabin is darling and she went the extra mile to welcome us, provide local restaurant suggestions (Fifi's is amazing) & make us feel at home. We had a great night!
Meegan
2017-02-11T00:00:00Z
Tammy is super nice, friendly, and accommodating. She truly wants you to enjoy your stay and offers goodies and other amenities for you to enjoy your time. Out of all the places in Terre Haute, pick this one!
Meghan
2017-01-04T00:00:00Z
This cabin was exactly what it seemed like online. It is separate from the main house and I had total privacy. The bathroom is in the main house but with an outdoor entrance. On the nights it was going to get cool, I had Tammy start a fire in the wood burning stove. That got a little warm, and so I could have probably just stuck with the space heater. Tammy was a WONDERFUL hostess and made me feel so welcome! She's really thought of all the details and had an assortment of hot chocolate, coffee, water, and snacks available when I arrived. The location is very safe and Tammy was flexible with arrival hours. Highly recommend this property!
Amy
2017-03-01T00:00:00Z
This is a fantastic place to stay. I would highly recommend it to anyone visiting the area.
Ben
2017-01-12T00:00:00Z
Tammy was so warm and genuine, just like the lovely Cabin my boyfriend and i stayed in! She had little surprises for us, and made us feel so comfortable! Such great people and a comfortable relaxing place to stay. I will definitely be staying here again next time I travel through. She had everything prepared for us when we got there. I'm so so happy with it all! ❤
Savannah
2017-01-25T00:00:00Z
My first time staying with Tammy. I was a little concerned about "20 steps" to bathroom. I shouldn't have been... it was not an issue. The cabin is nice and comfy and the bathroom is big and inviting with the claw foot tub. I have always found the lodging in Terre Haute to be hideously expensive but this is a true hidden gem. Clean, comfy, quiet, no stress. STAY HERE!!!!!!
Amy
2017-03-31T00:00:00Z
This is an adorable private one room cabin in the back yard of a quiet suburban neighborhood. The hosts had a fire in the fireplace for me when I arrived. Tammy was very friendly and had tips for local food and attractions and made sure that I was very comfortable. This would be a sweet place for a romantic weekend getaway, close to Indy.
harry
2017-01-30T00:00:00Z
Tammy is SUCH a sweet and thoughtful woman, and an amazing host. A weekend next to the fire in a quiet little cabin was exactly what I needed, and I loved my trip!! Would recommend to anyone!
Christine
2017-01-29T00:00:00Z
Тип размещения
Дом/квартира целиком
---
Тип жилья
Бунгало
---
Вмещает гостей
4
---
Спален
Terre Haute, Индиана, США
Ce spot simple, mais confortable offre seulement les équipements nécessaires pour créer un séjour merveilleux et confortable. Construit par mon grand-père il y a plusieurs années, il est un foyer heureux que nous aimons partager avec les voyageurs qui peuvent apprécier son charme!
La maison est située dans un quartier calme, proche de tout. Il a également une grande aire de jeux dans la rue pour les petits à jouer.
Nice little house near a school. The pictures gave me a very good idea what the house would be like. Jody was very easy to work with and made my first Airbnb experience a great one.
Schenley
2016-09-25T00:00:00Z
This was my first experience with Airbnb. Everything Jody mentioned about the place was spot on. Far better than staying in a hotel. We were in town for an outdoor experience which was scheduled for 8 days. We only needed 2 days to get everything accomplished. Jody was extremely fair and prompt in crediting my account for our early check out. She went above and beyond. It was greatly appreciated. We would definitely stay again.
Steve
2016-11-19T00:00:00Z
Staying at Jody's house was very pleasant. This is the first time I have ever used Airbnb. Jody was extremely helpful, walked me through what I had to do, and was available to communicate by text whenever I contacted her. The bungalow was very clean and roomy and we will definitely contact Jody again if we are in the area and in need of a place to stay.
Gale
2016-08-29T00:00:00Z
Jody was responsive to questions I had, and the bungalow was comfortable and accurately described! A great place to stay in Terre Haute.
Cathleen
2016-12-20T00:00:00Z
My husband and I stayed at Jody's bungalow for the weekend of Indiana State University Homecoming. Jody was very prompt responding to my messages. We acquired a key from a friendly neighbor. The house was clean and looked just like the pictures. The wifi worked well. The location of the house is central in Terre Haute, close to the football stadium and our favorite restaurants.
Julie
2016-10-03T00:00:00Z
no comment
Valarie
2016-12-26T00:00:00Z
This is a great little bungalow at a fantastic price. Jody is good at communicating and always does everything to make the stay comfortable!
Ashley
2016-08-02T00:00:00Z
Awesome place and in a great location, perfect for my visits. Jody is very helpful and accommodating plus always available for any questions. I will definitely stay again if it is available.
Doug
2016-09-16T00:00:00Z
Тип размещения
Дом/квартира целиком
---
Тип жилья
Дом
---
Вмещает гостей
4
---
Спален
Terre Haute, Индиана, США
2400 pies cuadrados de almacén moderno estudio muy único. Justo en la ciudad, pero el almacén es por sí mismo. Tiene 1 cama king de California, una sección, puf LoveSac, sofás, y todos los electrodomésticos. También un 6'x6' cabina de ducha con un cabezal de ducha de lluvia. Tiene un garaje 3600 pies cuadrados con una bañera de hidromasaje! Este lugar es uno de un tipo y una visita obligada y estancia.
Our stay was fantastic. This place truly is one of a kind and Jase made us feel very welcome and like it was our home away from home. The bed is super comfortable and it was just a wonderful place to stay. We would stay there again in a heartbeat!
Holly
2017-04-11T00:00:00Z
Jase is professional, flexible, and takes pride in his place. I'll be booking this place again in the future.
David
2017-03-19T00:00:00Z
Тип размещения
Дом/квартира целиком
---
Тип жилья
Дом
---
Вмещает гостей
4
---
Спален
Terre Haute, Индиана, США
Brialle was very helpful and considerate.
Anthony
2017-04-06T00:00:00Z
Тип размещения
Отдельная комната
---
Тип жилья
Дом
---
Вмещает гостей
1
---
Спален
Terre Haute, Индиана, США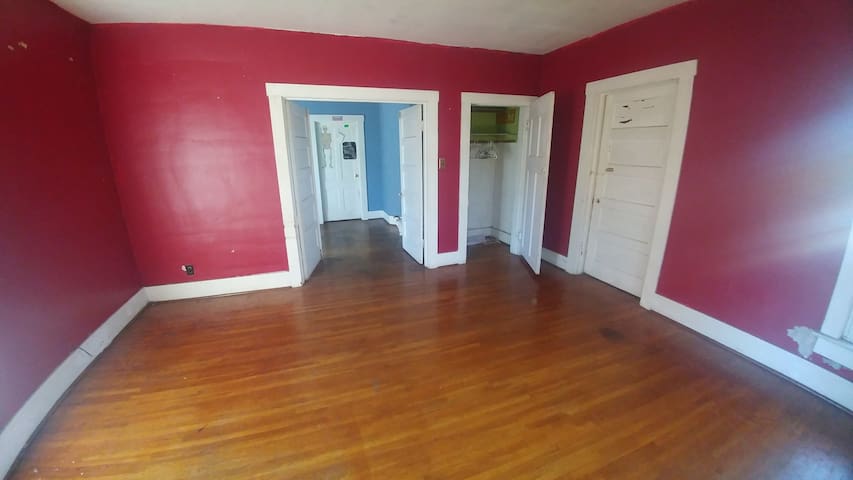 Тип размещения
Дом/квартира целиком
---
Тип жилья
Квартира
---
Вмещает гостей
5
---
Спален
West Terre Haute, Индиана, США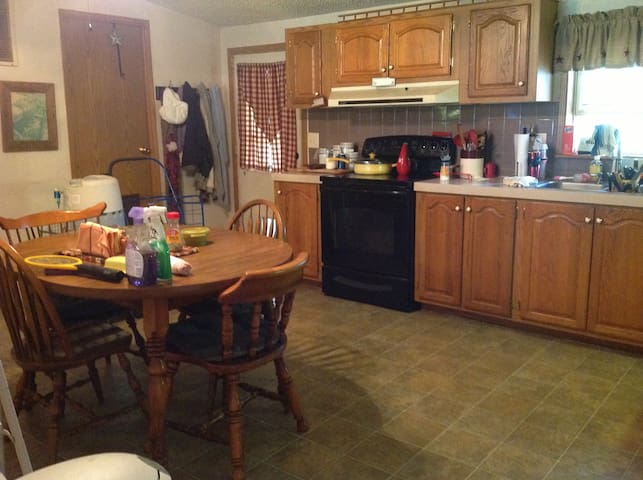 Terre Haute - Airbnb
:
В среднем,

4.66

из

5

звезд на основании

31

отзывов гостей
Введите даты, чтобы увидеть полную цену без учета дополнительных сборов и налогов.