Красивый, маленький, деревенский дом "Musaraña" (часть Eco Farm "La Bohemia"), полностью отремонтированные предлагает полностью комфорт для 2 гостей. Расположенный в северной части острова Гран-Канария, в деревне Arbejales, район Teror.
Красивый, маленький, деревенский дом "Musaraña" (часть Eco Farm "La Bohemia"), полностью отремонтированные предлагает полностью комфорт для 2 гостей. Расположенный в северной части острова Гран-Канария, в деревне Arbejales, район Teror. Абсолютно тихий район в окружении полей с прекрасным видом на долину, горы и Атлантический океан.
Расположенный в северной части острова Гран-Канария, в деревне Arbejales, район Teror. Абсолютно тихий район в окружении полей с прекрасным видом на долину, горы и Атлантический океан.
Una experiencia genial, desde luego un buen sitio para despejarse y descansar
Lores
2016-07-24T00:00:00Z
Dino & Aranzazu waren super Gastgeber und haben sich wunderbar um uns gekümmert! Wer das Frühstück nicht hinzubucht, ist selbst Schuld ;) - es ist hervorragend von frischer Milch über selbst gemachten Butter und Marmelade bis hin zu frischen Eiern der eigenen Hühnern und frisch gebackene Schmankerl! Das Gasthäuschen war sauber und platztechnisch perfekt genutzt. Es ist auf besten deutschen Standard saniert und nicht zu vergleichen mit den meisten spanischen Hotels. Die Finca ist in allen Belangen auf ökologischem Standard ausgelegt. Zudem gibt es einen Entfeuchter, eine Heizung und den Jacuzzi, den man auf einem der Fotos sieht. Der Ausblick ist herrlich - bis runter zum knapp 20-25km entfernten Meer. Man braucht definitiv einen Mietwagen, um die Unterkunft zu erreichen (wer mehr Tage bucht bekommt den Wagen günstiger. AVIS liegt bei rund 200Euro/11Tage inkl. Sprit rund 0.80Euro/Liter). Ach und wer ein bisschen schwache Nerven hat, sollte oben an der Straße parken, es geht dort ungewohnt steil den Berg runter...oder Dino anrufen und fragen, ob er fährt ;-) Zusammenfassend: Klein, fein, OHOoo und absolut zu empfehlen! Vielen Dank für die Zeit an euch zwei!
Sandra
2015-12-04T00:00:00Z
Wir hatten einen fantastischen Aufenthalt. Es gab einen sehr herzlichen Empfang durch die hilfsbereiten Gastgeber. Die Unterkunft hat einen tollen Ausblick und ist in ruhiger, ländlicher Umgebung. Alles war sehr sauber und stilvoll eingerichtet. In der gemütlichen voll ausgestatteten Küche konnten wir unser Abendessen zubereiten. Es herrscht eine familiäre, herzliche Atmosphäre samt Kindern und possierlichen Kätzchen. Nach Bedarf wird ein abwechslungsreiches Frühstück zubereitet. Wir kommen gerne wieder. Empfehlenswert für Naturliebhaber und Wanderer.
Kathrin
2016-03-24T00:00:00Z
We had a very pleasant stay at hajdin! He and his wife where very kind and the breakfast and croquetta's where delicious!! The room was fine and not to hot during the siësta and the night and the terras had a beautiful view, it was lovely drinking wine and Chatting al evening! We did Some hikingtours (within 40 min drive) and visited a few villages. Thank you for everything!
Josephine
2016-07-17T00:00:00Z
Måste upplevas!
Johnny
2017-01-16T00:00:00Z
Hajdin and his nice family have created a small sustainable paradis, where they live an organic and environment friendly life. The place is really charming and very clean. The family is very helpfull and you really get inspired by their lifestyle. The place is perfect for hiking in the mountains. We hiked for 6 days in the mountains and had a fantastic experience. The homemade breakfast is really good. Thank you both for a great stay.
Rikke &
2016-03-20T00:00:00Z
Die Unterkunft ist umgeben von wunderschöner, bergiger und ruhiger Landschaft. Von der Terrasse aus hat man einen fantastischen Ausblick runter bis zur Hauptstadt Las Palmas und dem Meer. Als Gast wohnt man im liebevoll restaurierten zwei-Etagen Häuschen, wo man nichts missen sollte - die Gastgeber haben an alles gedacht. Die Mitbenutzung der Küche und der Waschmaschine etc. war sehr unkompliziert - vielen vielen Dank dafür! Wir haben uns während unseres ganzen Aufenthalts sehr wohl gefühlt und die Zeit unglaublich genossen. In der Nähe kann man auf den Märkten der Umgebung bummeln, den Kolonialstil der alten Städte bewundern und die Hauptstadt inklusive seiner Strände besuchen. Direkt vor Ort (man kann aber auch noch etwas rausfahren, wenn man mag) gibt es auch aufregende Wanderstrecken. Ein Mietauto ist aber in der Gegend ratsam. Das Frühstück ist wirklich empfehlenswert - wir sind noch immer begeistert! Wir haben es während unseres ganzen 5-tägigen Aufenthalts nicht einmal ausfallen lassen :). Vielen lieben Dank für die liebevolle Zubereitung. Wir freuen uns sehr Euch und Euer Zuhause kennengelernt zu haben und können den Aufenthalt bei Hajdin und Arantxa vom ganzen Herzen empfehlen. Viele liebe Grüße aus Köln Erik und Irina *************************************************** A beautiful, quite and mountainous landscape surrounds this accommodation. The terrace offers a magnificent view down to Las Palmas and the sea. The guest house has two floors and has been lovingly restored and embellished. You will want for nothing here - the hosts thought of everything. We used the kitchen and washing machine etc. jointly which was very uncomplicated and nice - many thanks for that! During the whole stay we felt very comfortable and enjoyed the time very much. Nearby you can go shopping at the markets, see the old colonial towns and visit the capital, including its beaches. Directly on-site you can go hiking on exciting trails which are signposted. A rental car is yet advisable in this area. The breakfast is highly recommended! We had it eyery morning during our 5-day-stay :). Many thanks for the loving preparation. It was a pleasure to meet you. We can recommend the stay at Hajdins and Arantxas Home with all our heart. Lovely greetings from Cologne Erik and Irina
Irina
2015-10-21T00:00:00Z
Verwacht een eco-vriendelijke accommodatie, gerund door een hartelijk en bevlogen stel met hun twee kinderen. Het huisje geeft veel privacy en de locatie is werkelijk schitterend. Dit was onze eerste keer aan deze kant van het eiland. Meestal zitten we in het Zuiden. De omgeving is vele malen mooier dan in bijv. maspalomas. Weelderige natuur met slingerende wegen langs valleien, omzoomd door geurige bomen en kleurrijke bloemen. Alsof je in een botanische tuin ronddwaalt! Wel iets minder zon-zekerheid, maar bij bewolking rijd je in een uurtje naar Maspalomas waar altijd de zon schijnt. Een huur auto is hier wel erg handig. Dichtsbijzijnde dorp met winkels en cafés is ongeveer 4 kilometer verderop. Er is een ruime keuken met goede faciliteiten, welke altijd in overleg beschikbaar is. Tevens kun je een wasje lsten draaien. Superplek met supergastheer en -vrouw!
Judith
2017-03-29T00:00:00Z
Тип размещения
Дом/квартира целиком
---
Тип жилья
Квартира
---
Вмещает гостей
2
---
Спален
Arbejales, Канарские острова, Испания
This is a beautiful garden where you can set your tent and feel in contact with nature . There are many organic fruit trees and you can eat from them without paying extra money. Currently oranges, lemons and grapefruits are available. You can use the toilet in the house when you need it. The price is ten euros per person and night. Five are the Maximun people allowed.
Meravigliosa esperienza, in un ambiente immerso nella natura, e frutta deliziosa. Raul disponibile a tutto.
Loris
2017-03-13T00:00:00Z
Тип размещения
Дом/квартира целиком
---
Тип жилья
Квартира
---
Вмещает гостей
4
---
Спален
Teror, Канарские острова, Испания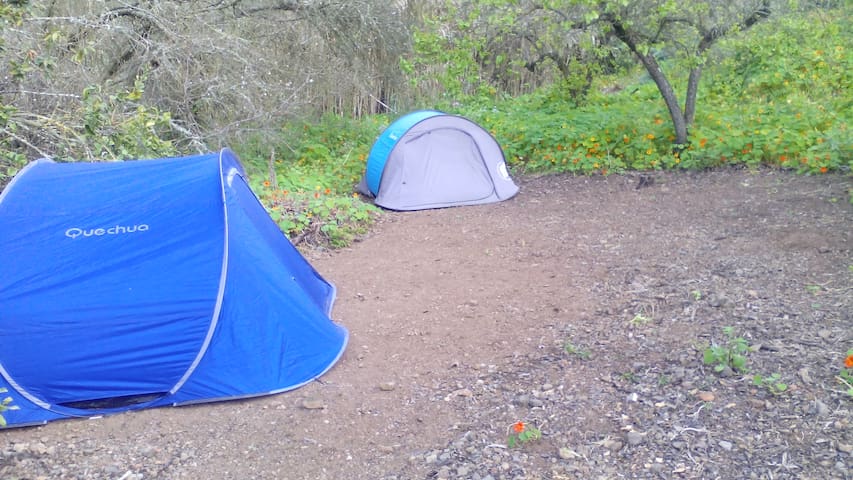 Apartamento a 5 minutos del centro de Teror. Luminoso con maravillosas vistas a las montañas.
El apartamento nos aporta tranquilidad y paz, a tan sólo 5 minutos del centro de Teror. A pocos minutos está la finca de Osorio, con posibilidad de senderos que llegan hasta Firgas.
Zona tranquila con solo 3 vecinos.
Тип размещения
Дом/квартира целиком
---
Тип жилья
Квартира
---
Вмещает гостей
2
---
Спален
Teror, Канарские острова, Испания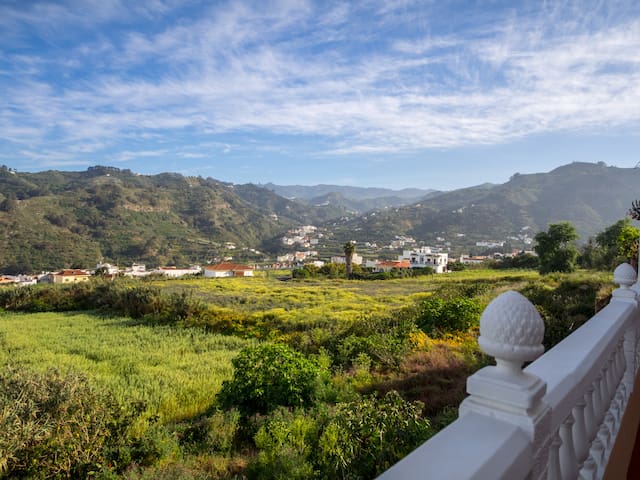 Lovely apartment for rent in Teror. Typical canarian style. Perfect for a holiday! Biking, trekking, walking, culture... Only 2 km from the city center and our church Señora del Pino. Fantastic nature !!!
Completely renovated apartment with garden, free parking, wifi. Easy access for trekking and nearby are typical canarian restaurants. Busstop in front of the house.
The apartment is the ground floor of a two storey house, with lots of space. It was spotlessly clean and nicely furnished. We cooked our own meals there and had no problems. Like many houses in hot countries, it is cool and fairly dark inside - ideal for summer but you may need to take some warm clothes for winter evenings. Like just about every road in Gran Canaria the road down to Teror is full of hairpin corners, but there is a good if quite steep footpath that goes directly to Teror a little way down the road, and a small village shop a little way up the hill. The view from across the road is beautiful, with mountains to one side and Las Palmas on the other. The road is particularly quiet at night, to help you get a good night's sleep. All in all we had a great week 's holiday, and the owners did everything possible to make our stay an enjoyable one.
Mark
2017-02-18T00:00:00Z
Loved the house . I took hand luggage only, expecting to have to buy things you cant carry , toothbrush etc , but Loes thought of everything even wine and beer. The family were so helpful and welcoming too . What a lovely place and Teror is such a picture perfect place to be . Take something warm at night though as it got a bit cold at night , afterall you are in the mountains , sometimes in the clouds. . I will recomend and i will be back
Ian
2017-03-11T00:00:00Z
Ho soggiornato con la mia famiglia nell'appartamento di Loes a teror, abbiamo ricevuto un'ottima accoglienza, l'appartamento era spazioso pulito e ben dotato di ogni confort, il proprietario ed i vicini sono stati molto disponibili ad aiutarci per ogni bisogno! Consiglio l'appartamento a chi vuole visitare il fantastico entroterra ed il nord dell'isola! Ciao
Silvia
2017-01-02T00:00:00Z
Тип размещения
Дом/квартира целиком
---
Тип жилья
Квартира
---
Вмещает гостей
4
---
Спален
Teror, Канарские острова, Испания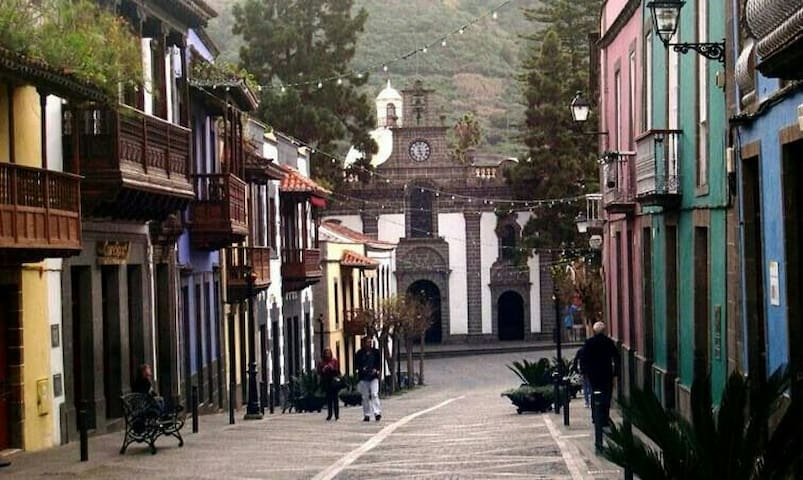 Wonderfull mountain view with nice garden beautifull flowers and bananas tree
Very comfortable bed
The host canceled this reservation 9 days before arrival. This is an automated posting.
François
2016-08-25T00:00:00Z
Thanks for the warm welcome ! We loved the place and the view !
Marie-Aude
2016-11-13T00:00:00Z
Alfredo was a very nice host, he even invited us for Dinner! so that we could chat with him all the evening. His house and the guest room were very cute. My girlfriend and I spent a real Airbnb experience, I would definitely recommend.
Adrien
2016-11-05T00:00:00Z
alfredo is a really nice person, who explained the house and important places to go in the region. the house is a veryx nice old house in the village of Miraflor. we could use the kitchen. the terrasse is wonderful to sit, surrounded by flowers and plants.. but bring a repellant against mosquitos in the area. We are very satisfied and will go to Alfredos house another time. Joachim
Joachim
2016-02-04T00:00:00Z
We hebben een heerlijke tijd gehad bij Alfredo en zijn partner Magnus. Ze zijn erg gastvrij en behulpzaam. Ze hadden veel goede tips en nodigden ons uit om het stadje te bekijken en voor het eten. De locatie is prachtig. Een rustige en hele mooie plek en uitzicht op prachtige natuur.
Anoeska
2017-01-03T00:00:00Z
Great stay, with superb guys, very warming and helpful. The Only place where you want to stay on Grand Canaria!
Jiri
2016-12-25T00:00:00Z
My stay at the home of Alfredo and Magnus where perfect. They were the most friendly and helpful hosts i ever had. When arriving at there apartment the welcomed me super friendly, offered me a great soup and we had some drinks. There recommendations where great and super helpful. They also invited me for dinner on the last evening. I highly recommend to stay at there place.
Nils
2017-03-20T00:00:00Z
Alfredo and Magnus was our first airbnb experience ever. The house is situated in small village near to Teror in beautiful and peaceful countryside with the breathtaking view to the ocean and Las Palmas. The house is very cosy, with charming terase, you will have there everything you need. Bedroom with so comfortable bed, where you will be sleeping like on clouds. But enough about things what I want to speak about is about them. They are so friendly, I've never met open minded people like them. We booked room in 2am and we got answer early in the morning ,,you are welcome in our house" when we came, late in the evening ,they prepared delicious meal for us and they share theirs wines with us. And also nice breakfast with sun and the view. Alfredo is real canarien who tell you secret tips where to go, instead of tourist destination. This place is so warm, which makes you feel like home. We had a really great time there with lots of fun because of you guys! This place for hundred percent worth for stay! Muchas gracias from cave peoples :)
Tereza
2017-01-21T00:00:00Z
Тип размещения
Отдельная комната
---
Тип жилья
Квартира
---
Вмещает гостей
2
---
Спален
Miraflor, Канарские острова, Испания
The building, which dates back to the end of the XVIIIth century is placed in a quiet pedestrian area in the center of Teror, one of the most beautiful towns in G.C. It was restored in the 2003 and is now a set of three apartments.
The building is a set of 3 independent apartments, each of them with views on to the "Alameda". Each of the apartments have 2 bedrooms, living-room, kitchen and bathroom. There can stay a maximun of 4 adults in each house. There is also a solárium on the top floor of the building.
The town is a quiet place with a nice pedestrian area where there are all the services such as supermarkets, postoffice, banks, health center, pharmacy, bus station.... There are nice natural parks and vegetation around.
Тип размещения
Дом/квартира целиком
---
Тип жилья
Квартира
---
Вмещает гостей
4
---
Спален
Teror, Канарские острова, Испания
The flat is in the centre of San Mateo with a beautiful view. Perfect place to stay for two people who wish to relax for few days or even weeks as it has got everything you need to feel at home. Surrounded by nature that offers many activities.
The apartment is in the centre of San Mateo which is located in middle the Protected Natural Areas with a beautiful protected landscapes. Perfect place to stay for two people to enjoy many activities - hiking, climbing and mountain biking - in the surrounding nature. And still just 25 minutes away from Las Palmas, close to Roque Nublo, La Cumbre just to mention few of the geographical landmarks that stand out symbols of the island.
Nos hemos sentido como en casa. Rita y Nacho nos recibieron en San Mateo cuando llegamos del aeropuerto y el piso estaba listo para sentirte como en casa. Fueron muy amables y atentos con nosotros. El piso se corresponde con las fotos y con el anuncio, situado en el pueblo San Mateo, al lado de supermercados, de bares y cafeterias. El pueblo es tambien acogedor cerca de las montañas y tambien muy a mano de la capital. Lo recomendamos sin duda si se busca estar algo alejado del jaleo de turistas y mas cerca de la naturaleza.
Angela
2014-12-08T00:00:00Z
Öt napot töltöttünk itt és nagyon jól éreztük magunkat. A lakás tágas, jól felszerelt és nagyon kellemes helyen van, viszonylag közel minden, számunkra érdekes helyhez. Parkolni a ház előtt is kényelmesen tudtunk, de a ház saját garázsát is használhattuk. Érkezéskor Rita fogadott bennünket a késésünk miatt több, mint egy órás éjszakai várakozás után. Rendkívül kedves, a vele való kommunikáció - főleg, miután kiderült, hogy közös az anyanyelvünk - hatékony, lényeglátó volt. Nagyon melegen ajánljuk mindenkinek!
Istvan
2015-05-24T00:00:00Z
Everthing was perfect! The flat is very nice, clean and calm. You will find everthing you need in the bathroom (towels, hairdryer) and in the kitchen. San Mateo de Vega is a typical canarian village in the heart of the island (green vegetation, hills etc.). There are two larger supermarkets, other shops and some restaurants next to the flat. The village is good located for trips around the whole island. But a car is really necessary. And you must know that in winter it is much colder than in the south of the island. But it wasn't a problem for us because there are good heaters in the flat. It is a good place for people who don't like the touristic areas in the south (no party, not lots of other tourists, just the nice and helpful people of the village) and prefer to go hiking or to discover the whole island.
Anna
2015-01-20T00:00:00Z
Its a clean, spacious apartment. Recently modernized. Wi-Fi band-width limited. Ideal,if you hire a car, for hiking.
Mette
2017-01-16T00:00:00Z
Rita is really nice and came to pick me and my partner up in the town and led us to the apartment: showing us the private parking lot, the apartment itself and giving us some suggestions for travelling around the island. Everything in the apartment is as perfect as it was described on airbnb. San Mateo is a quiet and nice area on a mountain in the middle of the island close to the attraction you can't miss - Roque Nublo. Yet you may want to rent a car as it is half an hour drive to the city centre Las Palmas and an hour drive to Maspalomas. Rita has been very responsive to my inquiry and helpful with everything. We had a warm and relaxing eight day stay at Rita and nacho's place.
Zoe
2014-12-23T00:00:00Z
Lovely flat, superb comfortable bed. Very central in the lovely town of San Mateo - supermarket, restaurants within 2 minutes walk. A great area for hiking.
John
2016-06-07T00:00:00Z
Nice appartment, though the walls are thin enough to hear everything going on in next doors bathroom!
Barry
2017-01-23T00:00:00Z
I was very much satisfied staying in Rita's beautiful apartement. It was located in a nice, quiet town surounded by picturesque hills. Through the one of the apartement's room window it was seen high hills and the white Caribian style cute house with wooden balcony across the street. The apartement is arranged with a high quality kitchen equipment, furniture, and everything else what is needed for a comfortable staying. The bedclothes and towels was very clean like all apartement itself. And of course the owner, Rita, is inteligente young lady who was very kind and helpful. Rita's apartement is spacious, clean and very comfortable with a cute balcony and it I highly recommend to everyone who would like to spend time in a quiet, picturesgue Gran Canarian town.
Eglė
2016-11-25T00:00:00Z
Тип размещения
Дом/квартира целиком
---
Тип жилья
Квартира
---
Вмещает гостей
3
---
Спален
Vega de San Mateo, Канарские острова, Испания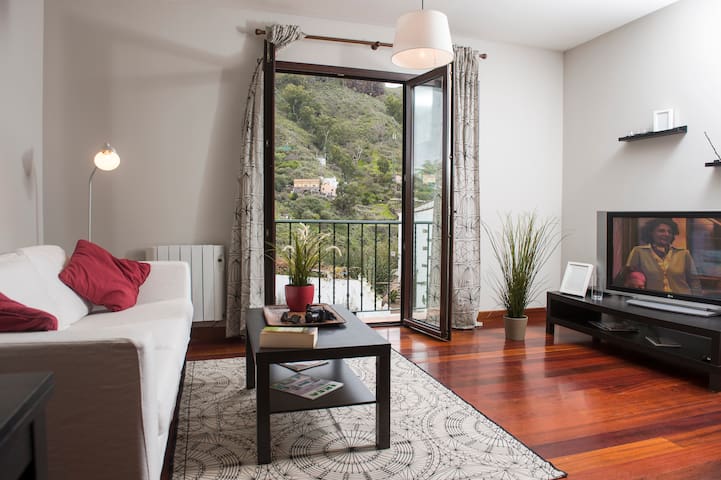 Godetevi questa casa in legno in campagna! Una villa completamente attrezzata a Santa Brigida dove è possibile rilassarsi e stare lontano dal turismo di massa o di inquinamento, ma ben collegato ad ogni punto principale dell'isola, allo stesso tempo. E 'accogliente e tranquillo, immerso nella natura e con diverse aree per rendere la vostra vacanza per essere indimenticabile. - fino a 7 persone.
Godetevi questa casa in legno in campagna! Una villa completamente attrezzata a Santa Brigida dove è possibile rilassarsi e stare lontano dal turismo di massa o di inquinamento, ma ben collegato ad ogni punto principale dell'isola, allo stesso tempo. E 'accogliente e tranquillo, immerso nella natura e con diverse aree per rendere la vostra vacanza per essere indimenticabile. - fino a 7 persone. - 1 camera con letto king size. - 1 camera con 2 letti singoli. - 1 camera con 1 letto singolo. - bagni 2 completi. - Soggiorno con divano letto doppio e TV con canali internazionali. - Grande cucina con forno a microonde, frigo, forno elettrico, macchina per il caffè e tutti i tipi di utensili da cucina. - Lavanderia con lavatrice e asciugatrice. - Parcheggio in strada. Dimensioni: 200 m2. Servizi: pentole Utensili da cucina, Ferro asse da stiro, asciugacapelli, Lenzuola Asciugamani, lavatrice, bollitore, TV via cavo, Stereo, TV, terrazza, cucina, forno a microonde, tostapane, macchina per il caffè, frigorifero con congelatore, piano cottura, giardino, Asciugamani, barbecue grill , sala da pranzo, Cortile, asciugatrice, Mountain View, internet wireless, parcheggio, frigorifero, Chiedi per il fumo, piscina privata, Adatta per i bambini, adatto ai bambini; Camera da letto: letto matrimoniale; Camera da letto: 2 x letto singolo; Camera da letto: letto singolo; 2 x Bagno, Cucina
Тип размещения
Дом/квартира целиком
---
Тип жилья
Квартира
---
Вмещает гостей
7
---
Спален
Santa Brígida, Испания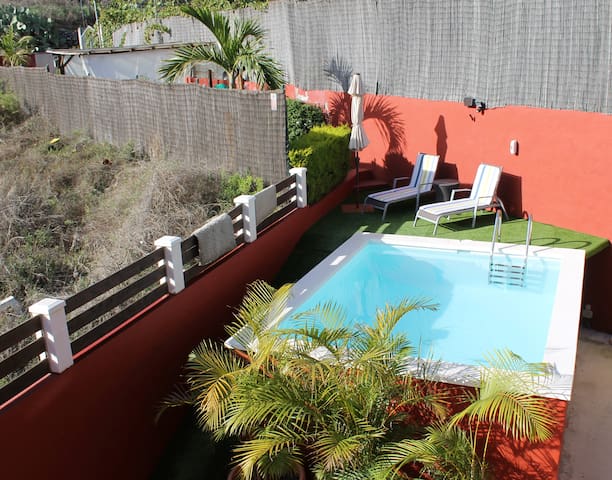 Attractions: Wine Museum, walking trails, restaurants and food, natural and agricultural spaces .. My accommodation is good for couples, adventurers and families (with children).
Really nice and large house. We visited Gran Canaria in nes years eve and stayed for week. House has nice pool. Location is not easy to get to, but well worth it. You are near to St. Brigida and most attractions are 15-50 mins driving away. House has all you need for self service. We were welcomed late night with Cava anf local fruitz anx tapas. I suggest to prefer this house to a hotel, rent a car and you see alot more. Super good authentic reataurants are nearby.
Edvin
2017-01-05T00:00:00Z
Тип размещения
Дом/квартира целиком
---
Тип жилья
Квартира
---
Вмещает гостей
6
---
Спален
Santa Brígida, Канарские острова, Испания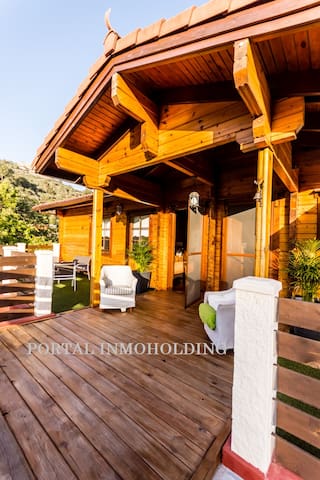 La Caldereta is the core center of San Mateo, and its name refers to a small volcanic caldera located on site. It shows the Canarian architectural style. Ideal starting point for walks on the island. High-frequency bus. Traditional market weekend. Lookouts surrounded in nature and hiking trails. Very near the summit of the island. Access to supermarket and restaurants. cozy house with everything we needed.
The only modern building in the old town. Made with materials and excellent thermal insulation.
The landscapes of San Mateo and its old town are one of the wonders of Gran Canaria. You can find good food, crafts, trails and a privileged place to visit another interest places
A spacious,cosy,modern apartment close to restaurants & shops.Excellent location for walking in the spectacular volcanic mountains & exploring inland Gran Canaria& local life.
Una
2016-11-22T00:00:00Z
We enjoyed staying in San Mateo, which is a friendly little village with a nice covered market. However of you want to go anywhere on the island you have to take a mountain road for at least 20 mins in a much appreciated car. We were there in February and, the place being in the mountains, it was quite cool and foggy, even rainy sometimes. Probably great in the summer (good bus service everywhere on the island).
Michiel
2017-02-24T00:00:00Z
Nos encantó la casa, también el pueblo San Mateo. Muy bonito los dos. Excelente para conocer la isla. Muy limpio la casa. Pino es muy amable y nos dejaba muy buena información sobre la isla. Fui la primera vez en Gran canaria y nos gustó bastante. Muchas gracias y Saludos :-)
Simon
2017-04-09T00:00:00Z
My Dad and I stayed in the apartment for a 2 week and 2 day walking and cycling holiday in Gran Canaria. We chose Vega de San Mateo for its ease of access to the cycling and walking routes in the internal, mountainous parts of the island, its rural but not isolated feel and to escape the tourist resorts of the south: San Mateo did not disappoint. It is a tranquil town (except for the ferias on the weekend!) well-connected with local amenities and a range of good restaurant choices; I would highly recommend it for anyone visiting with a hire car. Paola was a brillirant host. Check-in and check-out were smooth and we felt very welcome by Paola who is very friendly and helpful. Arriving on New Year's Eve, Paola provided us with a welcome hamper of food and wine which was a lovely touch. Paola was easily contactable, responded quickly and answered all our queries fully. A brilliant host always makes Airbnb holidays more relaxing! The apartment was spacious for 2 people, modern and well equipped with essentials and amenities, not least the underground, off-street parking underneath the apartment block!! The apartment felt secure and clean, and it was ideal for our purposes. Thank you again Paola for having us to stay! All the best, James y Robert
James
2017-01-15T00:00:00Z
Sehr geräumige und gemütliche Wohnung mitten im schönen Örtchen Vega de San Mateo. Läden und Restaurants sind zu Fuß in wenigen Minuten zu erreichen und der Ort ist ein idealer Ausgangspunkt für Wanderungen und Ausflüge über die Insel.
Johannes
2016-12-06T00:00:00Z
Тип размещения
Дом/квартира целиком
---
Тип жилья
Квартира
---
Вмещает гостей
6
---
Спален
Vega de San Mateo, Канарские острова, Испания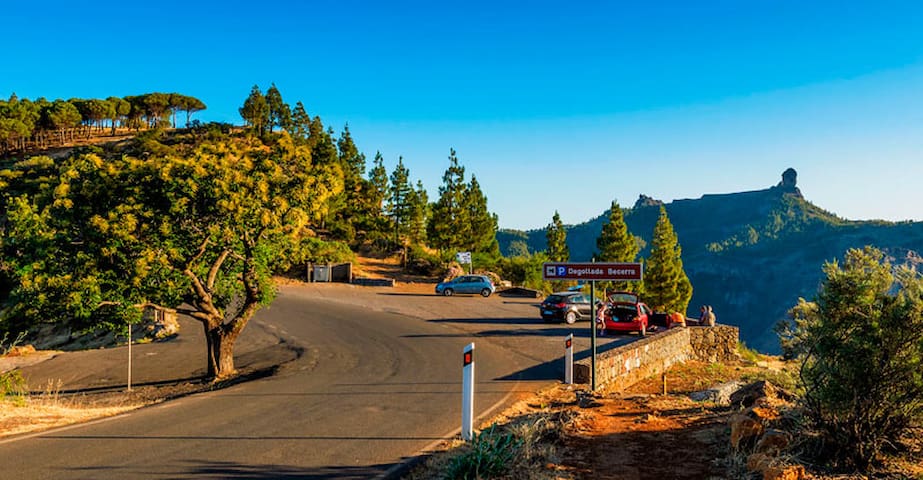 Klein, sonnig, moderne Wohnung in ruhiger Umgebung fahren 3 Minuten vom Dorf Santa Brigida. Perfekt für die viele Bergwanderwege auf der Insel und gut angebundenen von der Straße auf die Hauptstadt Las Palmas (15-20 Minuten) oder die Strände im Süden der Insel (40 Minuten) oder die Nordküste erreichbar (30 Minuten ).
Ideal für Paare, die für einen ruhigen Urlaubsort zwischen den Bergen und dem Meer, oder für Geschäftsreisende suchen, die von dem Lärm des Verkehrs und der Hektik der Stadt entfernt zur Ruhe bevorzugen.
Das Haus befindet sich in ruhiger, ländlicher Umgebung, mit herrlichem Blick auf die Berge, die das Zentrum der Insel bilden. Santa Brigida ist ein ruhiges Dorf, in dem Menschen in der Regel freundlich und hilfsbereit sind. Es gibt mehrere Supermärkte, Banken mit Geldautomaten, Apotheken, Bäckereien und andere Geschäfte kleine lokale und internationale Produkte zu verkaufen.
Тип размещения
Дом/квартира целиком
---
Тип жилья
Квартира
---
Вмещает гостей
2
---
Спален
Las Meleguinas, Канарские острова, Испания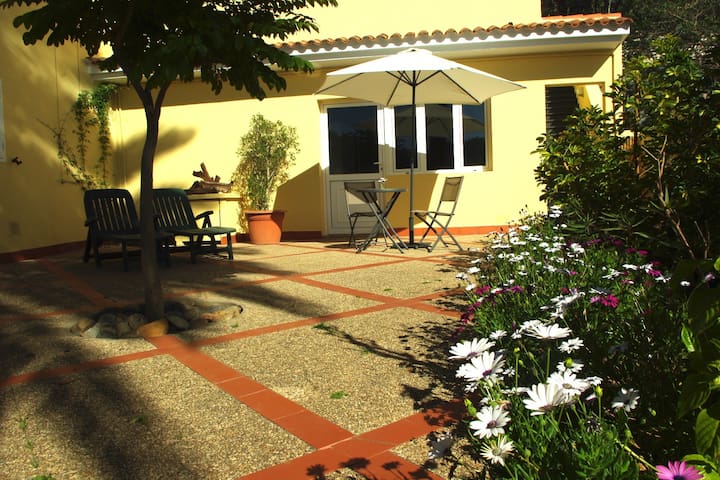 If you want to spend a few days away from the noise, close to Teror comfortably, and hiking in the area, I have the perfect place for your stay. Ideal for two people! Feel free to contact!
Calm and quiet place. Ideal to rest. But just 15 minutes drive from the bustling and busy city of Las Palmas.
Very quiet neighborhood. Very kind people.
Nice and cozy apartment. Very helpful was that Conchi gave directions how to get till apartment, because it is located in small village. There is chance to listen a collection of good music :) As we were visiting in end of February, it was necessary to use a heater.
Agris
2016-02-27T00:00:00Z
The apartment is in a calm neighborhood, in a village on the top of a hill. At walking distance you can find a restaurant, a pharmacy and a small grocery shop. I had no problem finding a place where to park my car close to the house. The apartment itself is precious, clean, the bed is comfortable, there is a washing machine and even a tumble dryer! The wifi worked with no problem whatsoever. Conchi is the perfect host, it was a pleasure dealing with her. I would strongly recommend her apartment to all who want to enjoy a relaxing stay, away from noise and traffic.
Paolo
2017-03-27T00:00:00Z
At first, we were not sure, whether the location of Conchi's apartment would be ideal for our plans. As it turned out: it was perfect! Granted you have a rental car, you can reach remote mountains, sunny beaches, excellent restaurants, beautiful churches, the dunes in the south, within maximum 30 minutes of driving. Again, if you are the type of independent explorer, this is a perfect base camp. Speaking of 'base camp' is actually a huge understatement. The apartment has a fully equipped kitchen (even a blender and sandwich maker), fast WiFi, a washing machine & a dryer. Of course, everything is super clean. Bed sheets, towels, blankets – everything there. Conchi is a super nice person, very helpful, and always available in case of problems. Upon request she provided us a baby cot within 1 day after arrival. This was amazing! Muchas gracias!
Steffen
2017-02-26T00:00:00Z
Was soll man zu Conchi Cubas sagen außer: Wunderbar! Sie hat uns unseren Aufenthalt nicht nur versüßt, dank ihrer freundlichen und aufgeschlossenen Art, sondern stand uns auch immer mit Rat und Tat zur Seite! Als wir viel zu verspätet im Apartment ankamen, war sie uns keineswegs böse, sondern begrüßte uns mit einem Gastgeschenk a la Wein und frischem Obst. Obwohl ihr Englisch eher gebrochen und unser Spanisch so gut wie gar nicht vorhanden ist, haben wir uns prima verständigen können und Conchi gab sich alle Mühe, damit wir uns wohlfühlen! Das Apartment liegt in Lo Blanco, einem Ort, der vom Navi nicht gefunden wird und ist, genau wie wir es wollten, fernab von jeglichem Tourismus und tratra! Nähe der Wohung ist ein super süßes und günstiges Restaurant und direkt um die Ecke eine Art Kiosk, wo man, wie in einem Supermarkt alles zu super Preisen kaufen kann! Die Wohnung war auch bestens ausgestattet. Die Küche bietet von Toaster zu Entsafter, zu Sandwichmaker, zur Saftpresse alles was man braucht und noch viel mehr! Wir waren rundum zufrieden bei Conchi und würden immer wieder kommen!
Charlotte
2015-01-12T00:00:00Z
Een sfeervol, schoon, rustig én compleet ingericht appartement. De eigenaresse is vriendelijk en behulpzaam, ze is goed te bereiken bij vragen.  De omgeving is prachtig, bergachtig: een schitterend wandelgebied! Het is wel aan te raden om in het voorjaar, zomer of najaar te gaan. Wij waren er in januari en hadden regen en lage temperaturen. Ondanks dat toch genoten! Veel plezier! Monica en Markus
Marukusu
2015-01-21T00:00:00Z
We verbleven in een ander appartement op het eiland en konden dat appartement huren tot 3 dagen voor vertrek van ons vliegtuig terug naar Nederland. We hadden dus nog een appartement nodig voor deze laatste drie dagen. We reageerden op het appartement van Conchi. Conchi reageerde heel snel dat we de laatste 3 dagen in haar appartement konden verblijven. Toen we aankwamen bij het appartement, bleek het appartement erg gezellig en netjes te zijn. Conchi had een fles wijn voor ons op de eettafel gezet. Het verblijf was aangenaam. Het was alleen jammer dat de boiler erg klein was en je daardoor maar een paar minuten warm kon douchen. Als het lekker weer buiten is, is dat minder erg, maar in ons geval was het maximaal 17 graden buiten en 's ochtends en 's avonds dus nog veel kouder. In vrijwel alle huizen op het eiland ontbreekt een centrale verwarming, omdat het normaal gesproken niet zo koud is. Daardoor was het voor ons af en toe wel kou lijden. Er waren wel elektrische kachels aanwezig in het huis om je aan te verwarmen, maar dat werkt alleen plaatselijk. Lo Blanco, het plaatsje waar het appartement is gelegen, is een erg klein plaatsje in de buurt van Las Palmas. Heerlijk rustig, maar weinig te doen in de buurt. Je hebt beslist een huurauto nodig als je hier verblijft. Je kunt - meestal - voor de deur parkeren, dus dat is geen probleem. Las Palmas is een erg leuke stad om te bezoeken (vanuit het appartement van Conchi)!
Pier
2015-02-16T00:00:00Z
Many thanks to Conchi for a truly amazing time at this beautiful home. The house came with many amenities and was even more comfortable than it looks. We were really surprised by her attention to detail - like the local fruit, sweets and wine that she had prepared for us. Nice restaurant a minute's walk away and a couple stores. Beautiful view of Teror from the apartment. We walked from the apartment to Teror through the mountains. The view was breathtaking, but so was the 1.5 hours we spent on foot hiking through the hills. It feels much closer if you go by bus. I would absolutely recommend this place for a quiet, scenic weekend.
Monica
2014-12-28T00:00:00Z
Merci à Conchi pour son accueil chaleureux, son sourire et sa bonne humeur permanente. Gîte agréable et bien équipé. Bonne situation pour découvrir le nord de l'île et la montagne dans une petite bourgade agréable.
Jean
2015-01-28T00:00:00Z
Тип размещения
Дом/квартира целиком
---
Тип жилья
Квартира
---
Вмещает гостей
3
---
Спален
Teror, Канарские острова, Испания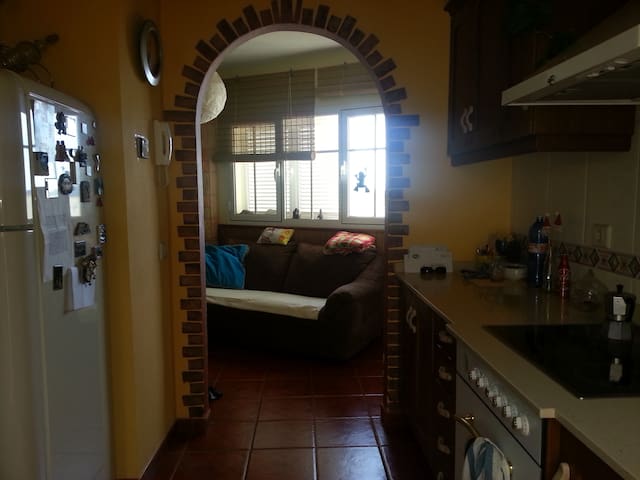 Дом находится рядом с Вилья-де-Санта-Бригида, с его торговых площадок, полных типичных местных продуктов питания специальностей, с вечера пятницы до утра воскресенья. Гастрономическое предложение очень разнообразен и видом на Гран Canaria's горных вершин и его закатов захватывает дух. Вы будете любить место, как вы сможете насладиться видом на island's средней высоты над уровнем моря районах Н. мир и покой его окрестностей. В гостинице отлично подходит для семейных пар.
Дом с великолепным видом на вершины острова, tranquila.Amplio светлая гостиная с камином, ТВ, музыкальный центр, WiFi. Ну расположен, с хорошими связями в городе Санта-Бригида и остальной части острова. Дом с панорамным видом на самые высокие горы Гран-Канария, спокойной и светлой гостиной, камином, телевизор, хорошее звуковое оборудование. Ну размещены, с хорошими связями с Санта-Brigida Village и остальной части острова.
Спокойный и тихий район в сельской местности, в сельском хозяйстве и жилой среде, с хорошими связями к остальной части острова.
De woning en de plek voldeden aan de verwachtingen. Ook de buitenruimte was goed met voldoende schaduwplekjes. De verhuurder heeft ons goed ontvangen en leuke suggesties gedaan voor bezienswaardigheden in de omgeving. Al met al een prettig verblijf in een mooie omgeving.
Eddie
2017-01-07T00:00:00Z
Muy bien desde la llegada hasta la salida, la zona es muy práctica si quieres visitar la zona centro de la isla, hay un restaurante cerca y también un supermercado. Muy bonita la casa a demás y el trato del anfitrión.
Pepa
2016-12-07T00:00:00Z
Our stay at Tito's place was AMAZING! The house looks exactly like the photos and is in a quiet and friendly area. There is a supermarket nearby with everything you'd need. The house is very clean and very spacious. We enjoyed using the house to work from for a few days (great wifi) and then spent our other days exploring. You Do NOT need a car to stay here. We visited the botanical gardens, volcano crater and nearby villiages with easy using the local bus services (global). We would recommend Tito's place for anyone looking for a quiet escape. We cooked for the majority but also enjoyed a meal at Casa del vino (30 mins walk or 10 mins on the bus from the house) which cost €45 for 2 ppl including wine. we hope to return Later in the year.
Rebecca
2017-04-06T00:00:00Z
Tito is the most generous host you could imagine. We met him at Santa Brigida and he gave us lots of tips of things to do in the area. We felt really welcome and the place was spacious, clean and had an awesome view! Thank you so much Tito for making this trip perfect.
Charlien
2017-02-11T00:00:00Z
Wonderful place! Would recommend it to everyone. Tito was a fantastic host, very easy and prompt in communication. He had nice recommendations and even provided us with bread, fruit and plenty of other goodies when we arrived. Thanks Tito!!
Nina
2017-02-04T00:00:00Z
The house was very comfortable. Tito our host help us with information on variety of things we needed to know about the island. Would recommended this house to any one who like quiet rural living. You need our own transport to stay here.
elspeth
2017-03-18T00:00:00Z
highly recommended
Mih
2017-03-01T00:00:00Z
sehr hüpsche und sauber Wohnung mit große Garten, in einer ruhige Lage, perfekt gepflegt. Aber am besten ein Auto zu mieten, da es nur ein Buslinie in der Nähe ist. Es gibt gute Möglichkeit zu Parken.
Chang
2016-12-28T00:00:00Z
Тип размещения
Дом/квартира целиком
---
Тип жилья
Квартира
---
Вмещает гостей
3
---
Спален
Santa Brígida, Канарские острова, Испания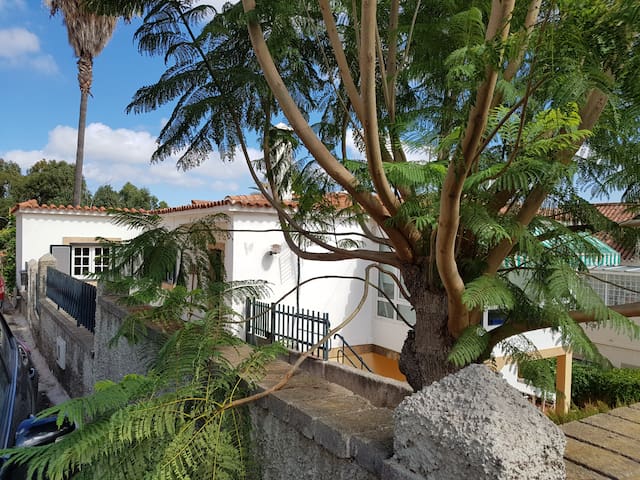 Nuestro apartamento dispone de todo tipo de comodidades para pasar una estancia cómoda en la isla. Por su ubicación podrás disfrutar de todos los rincones de éste continente en miniatura ya que se encuentra cerca del centro de la isla.
Тип размещения
Дом/квартира целиком
---
Тип жилья
Квартира
---
Вмещает гостей
4
---
Спален
Vega de San Mateo, CN, Испания
Ideal für Naturliebhaber und Wanderer. Apartment in einem Hotel in einer ländlichen Gegend mit einen eigenen Eingang und Garten. Sie werden sich auf halber Strecke zwischen Bergen und Stränden zu finden, abseits vom Massentourismus und der Hektik und dem bustle.Stunning Blick
Komfort, Ruhe und Licht. Ein großes Schlafzimmer mit Doppelbett, Kleiderschrank und Blick auf den Garten. moderne Lounge hell mit Schlafsofa und eine Küche. Badezimmer mit großer Dusche. Terrasse auf Gartenebene. Die gesamte Wohnung mit Blick auf den Garten und die Gipfel der Insel.
Santa Brigida gibt es viele Geschäfte, Dienstleistungen, Restaurants, Bars, Agrarmarkt am Wochenende
Una de las mejores experiencias con AirBnb que hemos tenido. La casita esta como parece en las fotos, y aun mejor. Es evidente que los caseros han pensado en cada detalle para hacer las visitas las mas comodas posibles. La casa esta preciosa, super limpia, y con todo que se puede necesitar, con una vistas preciosas al jardin. Muchisimas gracias a Maurice y Marga--estais bienvenidos en Beas!
Catherine
2016-02-12T00:00:00Z
Wir waren für drei Nächte in dem Apartment und hatten eine tolle Zeit! Maurice und Marga sind sehr herzliche Gastgeber und haben die Ferienwohnung liebevoll eingerichtet. Es ist alles neu renoviert und wir konnten morgends unser Frühstück auf der eigenen, kleinen Terrasse genießen. Die Lage ist optimal, wenn man die Insel mit dem Auto erkunden will, Parkplatz ist kein Problem. Alles in allem - sehr empfehlenswert!
Katja
2016-02-26T00:00:00Z
Los días que hemos pasado en casa de Maurice y Marga los podemos calificar, sencillamente, de espectaculares. El trato recibido por ellos ha sido magnífico, disponibilidad total para la hora de entrada y salida, detalles de bienvenida, indicaciones de la isla. Un 10. En cuanto al apartamento, está situado en el interior de su propia casa, está muy nuevo y cuidado. Las vistas son bastante buenas, zona muy tranquila y con aparcamiento en la misma puerta. Ideal para relajarse y conocer la isla, sobre todo bien conectado para ir a la montaña. La playa y la capital quedaban a unos 20 minutos en coche.
Sergio
2015-12-08T00:00:00Z
It's a piece of heaven hidden in a marvellous island! The flat is far from what we were used to. With an amazing garden in front of the entrance, the design strikes the host for its clean research of details and for the perfect balance between the different elements. You feel that time has been spent to make the guests feeling at home. Moreover, all the flat is very comfortable and the presence of many books offers a very warm welcome in many languages. Maurice and Marga are fantastic. They help you in what they could and they really love to have guests to share the fortune of the amazing place where they live. We felt that our presence was important for us, and we loved it. The location is amazing for travelling across the island and far from the busy streets of Las Palmas! Silent and with plenty of safe parking space is very convenient if you would like to stay clear of the busy beaches of Las Canteras but be able to chose every day where you want to go! Thanks for the amazing days spent at yours!
Alessandro
2015-07-26T00:00:00Z
We had a super super experience with Maurice and Marga. They are wonderful hosts, warm, kind and generous with their time. We loved chatting and spending time with them and our eight year old made a new friend in Chacu (their canine companion). The suite itself is new, large, bright and welcoming. If anything, the apartment looks better in person than in pictures. The tiled patio is particularly pleasant for sunlit mornings sipping coffee and contemplating the nearby mountains. It is quiet, tranquil and hard to believe one is only 20 minutes (by car) or 30 minutes (by local bus, 1.65 euros) from the bustle of Las Palmas and Las Canteras.
michael
2016-01-02T00:00:00Z
C'est un vrai accueil que nous avons reçu chez Maurice et Margua: Appartement très soigné donnant sur un jardin canarien plein de charme, une corbeille de fruit de bienvenue fort appréciée, de bons conseils pour le séjour. L'endroit est idéalement situé pour profiter de l'ile hors des foules et des sentiers battus. Une adresse à recommander sans hésitation.
François
2016-10-23T00:00:00Z
Mi familia y yo hemos estado muy a gusto en casa de Maurice y Marga, como en familia. Son muy amigables y disponibles. El apartamento está decorado con buen gusto y el entorno es maravilloso.
Asier
2015-09-21T00:00:00Z
Todo era tal cual lo descrito y las fotos. Hemos quedado encantados.
Rosa Mª
2016-06-17T00:00:00Z
Тип размещения
Дом/квартира целиком
---
Тип жилья
Квартира
---
Вмещает гостей
3
---
Спален
Santa Brígida, Канарские острова, Испания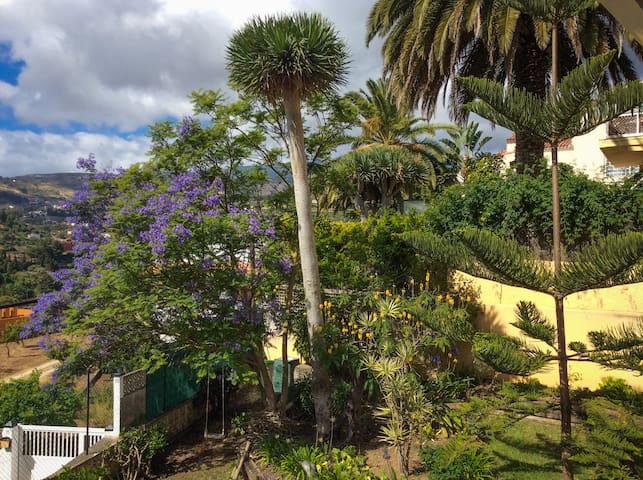 Nice apartment in the center of the Villa de Santa Brigida. Very bright and quiet. Perfect for two people.
Non-smoking area. If you smoke, do so on the balcony and throw the cigarette in the ashtray. It is a community, so called for respect for the neighbors. Prohibited parties. Well we ask that question the house and furnishings.
Near bus stops and taxis to anywhere on the island, a 20-minute drive from the capital Las Palmas and 50 minutes from the southern beaches of the island. All services nearby: supermarkets, taxis, buses, pharmacy, dry cleaners, cafes and restaurants, post office, town hall, tourist information points.
Тип размещения
Дом/квартира целиком
---
Тип жилья
Квартира
---
Вмещает гостей
2
---
Спален
Santa Brígida, Канарские острова, Испания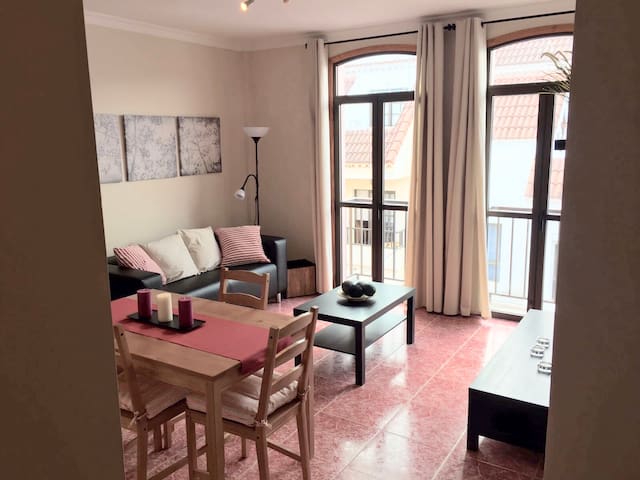 Расположенный в деревне Санта-Бригида, в уникальной среде, со всеми услугами: супермаркет, парки, рынок, магазины, парковка, всего в 15 минутах от пляжа, в окружении гор. Очень яркий и гостеприимный.
Оформленные таким образом, чтобы посетители чувствовали себя как дома, со всеми удобствами. Лично я получаю, корзина с фруктами, чай, кофе приветствия.
Santa Brigida является прекрасной деревне, в окружении гор, где у людей есть время, чтобы остановиться и сказать привет и чат. Есть пешеходные тропы для настоящих путешественников.
Adriana was very accommodating, met us on arrival and the house had everything we needed for our week of cycle training. Santa Brígida was a great base for riding each day and hoping to return to stay with Adriana again next year.
Andrew
2016-12-18T00:00:00Z
Está situada en una zona bien comunicada y céntrica, casa espaciosa y enfocada para gente joven. Adriana simpática y atenta.
Modesto
2016-12-06T00:00:00Z
Very spacious and well furnished to give it that "at home" feeling while enjoying your time on the island.
Guillermo
2016-12-09T00:00:00Z
The host canceled this reservation 11 days before arrival. This is an automated posting.
eduardo
2016-07-03T00:00:00Z
Adriana was a fabulous host, we arrived quite late and she was very accommodating even supplying us with juice, coffee, milk and breakfast :-) We stayed there for about 1 month and found the apartment to be very comfortable and cozy. Santa Brigida is a charming village in the mountains with lots of charming restaurants and scenic views. Also fabulous views as you drive to Las Palmas of green hills and the Atlantic Ocean. I would really recommend Adrianas apartment and am very grateful to her for being such a wonderful host. I very much hope to return one day :-)
Jonathan
2016-03-30T00:00:00Z
La estancia fue perfecta, la casa es tal como la pública Adriana, el precio muy bien, el edificio muy tranquilo y la zona muy linda y relajante, recomiendo el sitio ya que en 15 minutos tienes playa, ciudad y centros comerciales y la tranquilidad del pueblo y vistas son hermosas.
Gomez
2016-08-17T00:00:00Z
Eine sehr schöne Wohnung in einem kleinen Ort auf Gran Canaria. Sie ist für vier Personen perfekt! Das auszuziehen Not Bett (für zwei Personen notfalls geeignet) passt für Kinder perfekt , für Erwachsene ist es allerdings nicht wirklich. Auch die Ausstattung der Küche: Besteck, Teller, Tassen etc. ist für vier Personen super! Die Wohnung ist auf zwei Etagen und gut und geschmackvoll eingerichtet. Eine Waschmaschine ist vorhanden. Direkt um die Ecke gibt es eine kleine Fußgängerzone in der auch Cafés und Restaurants sind. Hier kann man ganz gut ins Internet gehen. Die Wohnung selber hat kein Internet Zugang. Es ist eine sichere Wohnlage! Direkt um die Ecke kann man das Auto kostenfrei parken. Alles in allem eine sehr preiswerte Variante auf Gran Canaria einen schönen Urlaub zu verleben.
Dorothee
2016-07-26T00:00:00Z
El pueblo de Santa Brigida está en una zona muy tranquila y la casa es estupenda, tal como se ve en las fotos (tiene nueva tele más grande). Es espaciosa y muy comfortable con los dos pisos y 4 habitaciones. Estuvimos 5 amigos una semana y lo pasamos muy bien. Adriana es una mujer muy maja y agradable, pendiente de todo cuando llegamos. La gente del pueblo nos trató muy bien, sobre todo los del bar de abajo, donde se desayuna y se come genial y barato. Alquilamos un coche y la playa de las canteras está a 15 minutos. También se puede ir al sur donde suele hacer muy buen tiempo en 45 minutos en coche, porque todo está muy cerca allí. Si quieres pasar unas vacaciones tranquilas con los amigos o la familia recomiendo a cualquiera esta casa y el pueblo de Santa Brigida!
harri
2016-07-02T00:00:00Z
Тип размещения
Дом/квартира целиком
---
Тип жилья
Квартира
---
Вмещает гостей
6
---
Спален
Santa Brígida, Канарские острова, Испания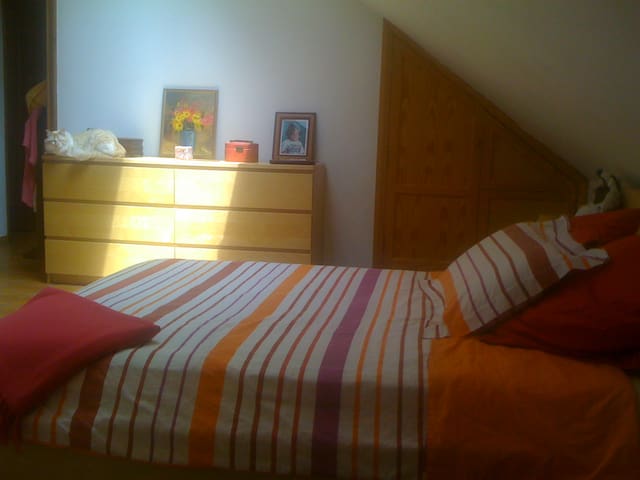 Attractions: Entertainment Venues, restaurants and meals in the same area, and from 10 to 40 min of areas like San Mateo, Tejeda, La Cruz de Tejeda, Las Palmas, Gran Canaria and south. Near beaches like Las Canteras beach Melenara, English beach, Maspalomas beach. A 25 minutes from the airport by taxi. About 40 minutes by bus. (Two buses, 60 from the airport to San Telmo Park and 301 to Santa Brigida)
They will have coffee and tea at all times. very bright, cozy and pleasant temperatures all the time accommodation. You'll love my space located in a beautiful area of the island. Suitable for couples, adventurers and business travelers. If you have children sleeping alone have a sofa bed in the living room of the house.
It is a beautiful area with tourist information point, wonderful walking area in Finca El Galleon with a restaurant rich dishes of the country, and in the center of our little town is the famous Mallow restaurant where if you want to celebrate an event would the right place, in addition to rich dishes, cafeteria Giorgio with its rich sweets, coffees and teas, and we have two pizzerias both with high quality products, playground for children, barbershops and hair salons.
Muy recomendable !! Loli es muy cercana, desde el primer momento te hace sentir como en casa además te orienta de los lugares de interés de la isla con mucho detalle. La casa es amplia y muy limpia, se encuentra en la zona centro de Santa Brigida donde tienes restaurantes, supermercados, así como tambien ubicada a 15 minutos del centro de Las Palmas ya 10 minutos de las zonas de interes de la isla. Si lo que buscas es un lugar acogedor y visitar la isla es sin duda el lugar. Espero regresar pronto !! Highly recommended! Loli is very close, from the first day it makes you feel at home besides it guides you to the places of interest of the island in great detail. The house is spacious and very clean, also located in the center of Santa Brigida where you have restaurants, supermarkets, as well as located 15 minutes from the center of Las Palmas and 10 minutes from areas of interest of the island.
BERNARDA MARÍA
2017-04-04T00:00:00Z
Тип размещения
Отдельная комната
---
Тип жилья
Квартира
---
Вмещает гостей
2
---
Спален
Santa Brígida, Канарские острова, Испания
1

–

18

из

35 квартиры в аренду
Введите даты, чтобы увидеть полную цену без учета дополнительных сборов и налогов.