Тип размещения
Дом/квартира целиком
---
Тип жилья
Бунгало
---
Вмещает гостей
6
---
Спален
Falls of Rough, Кентукки, США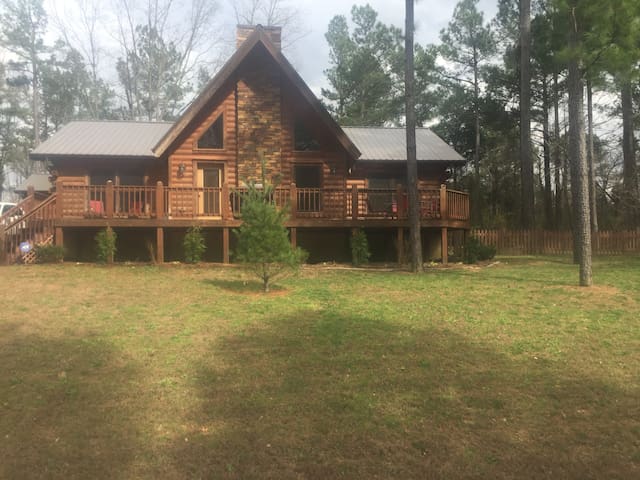 Well appointed 3 bedroom home featuring a deck overlooking the pool for evening cocktails. Located on a quiet cul de sac in a mature neighborhood. However pool is only open from near end of March until approximately middle of October.
This 2,400 square feet home features two floors, the downstairs for living and the 3 bedrooms upstairs. There are 2 full bathrooms upstairs which have showers but no bathtub, and a half bath downstairs. The 2 car garage and driveway provide ample parking. The fenced in back yard includes a deck, the pool and a small fish pond.
Our house sits on a quiet cul de sac and has very little traffic except for the people who live here.
What a beautiful stay. We thought we were using your home just as a work base to cater a Bridal luncheon at the Botanical Gardens but your kitchen was so wonderfully equipped, clean and functional we found ourselves with extra time to relax. We had an incredibly packed 48 hours but slept great in the quiet cul de sac and in your very comfortable beds. I always wake with severe backache even in the best hotels. I was shocked to wake both mornings completely refreshed. Thank you for answering all our questions and being easily accessible by phone. Most of all thank you for making your home available. Your husband meeting us so we could follow him, when our GPS wasn't working, was just incredible.
Lori
2016-10-22T00:00:00Z
Monika was very helpful in guiding us in the rental process, and also to locate everything we needed that was close by. The home was private and quiet, very comfortable. Highly recommend!
Terry
2016-04-12T00:00:00Z
The Logan's were extremely friendly and wanted to make sure we felt welcome. The house is very charming and fell well within what was outlined in their listing. We had a very comfortable week end and plan to return the next time we need to be in Owensboro.
Ronald Reagan
2016-08-02T00:00:00Z
Monika's home is lovely and she is a very gracious host! The beds were very comfortable. The pool was great fun! The location is very central and in an excellent neighborhood. We are a family of 4 and we were extremely comfortable on every level. I would love to stay here again the next time I am in Owensboro.
Elissa
2016-06-17T00:00:00Z
Monika and her husband were supper nice and very welcoming. Their home was great, very clean and had every convenience we could have hoped for. I would highly recommend staying at this home if you need an affordable place to stay in Owensboro. Very nice folks! :) Blake McCoach
Blake
2016-10-04T00:00:00Z
We went to a bussiness tradeshow and wanted a place to stay that was like home..this house is a great place to stay and it felt like home very comfortable and clean ..pool was amazing
Kari
2016-09-04T00:00:00Z
very convenient location and comfortable place to stay
Rick
2016-09-12T00:00:00Z
Great place and a great stay at a nice house. The kids really enjoyed the swimming pool, and so did I. We have nothing negative at all to report; it was a very positive experience and Monica was great.
Steve & Sue
2016-06-20T00:00:00Z
Тип размещения
Дом/квартира целиком
---
Тип жилья
Дом
---
Вмещает гостей
6
---
Спален
Owensboro, Кентукки, США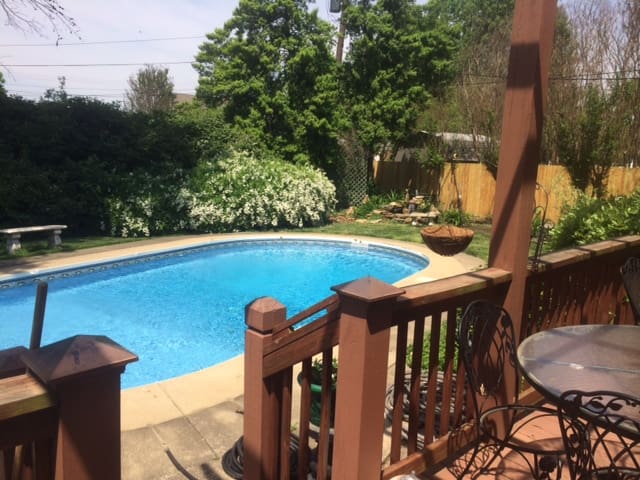 Very clean and great service.
Nimish
2016-10-24T00:00:00Z
Тип размещения
Дом/квартира целиком
---
Тип жилья
Квартира
---
Вмещает гостей
2
---
Спален
Гринвилль, Кентукки, США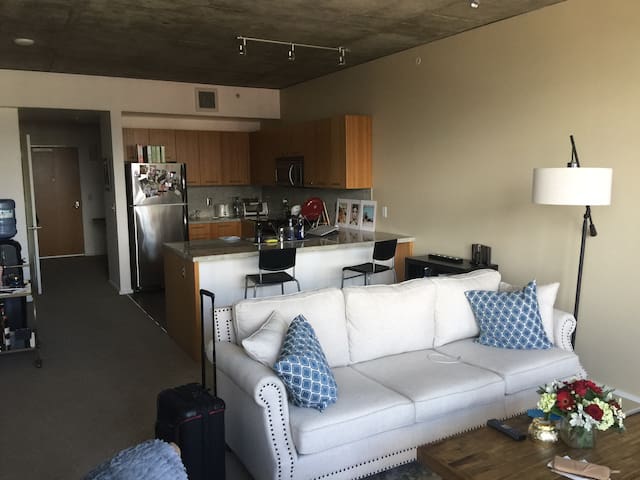 Queen size bed, double dresser, closet, dressing table, and recliner are in your clean, spacious, private room. Shared spaces: full bathroom with larger walk in shower, huge sunny fully stocked kitchen, 1/2 bath, laundry room, and living room.
Тип размещения
Дом/квартира целиком
---
Тип жилья
Квартира
---
Вмещает гостей
2
---
Спален
Owensboro, Кентукки, США