It's a cozy area with a front porch to watch the street in a regular neighborhood. It's got running water and electricity. It gets pretty cold at night. You can spend the evening on top of the building in the wind. You'll be warmly welcomed! Depending on your travel arrangements, you may be picked up from the airport to the apartment by a hired and trusted driver for a small fee of $25. It's about an hour's drive in between.
Тип размещения
Отдельная комната
---
Тип жилья
---
Вмещает гостей
2
---
Спален
Monrovia, Montserrado 00000, Либерия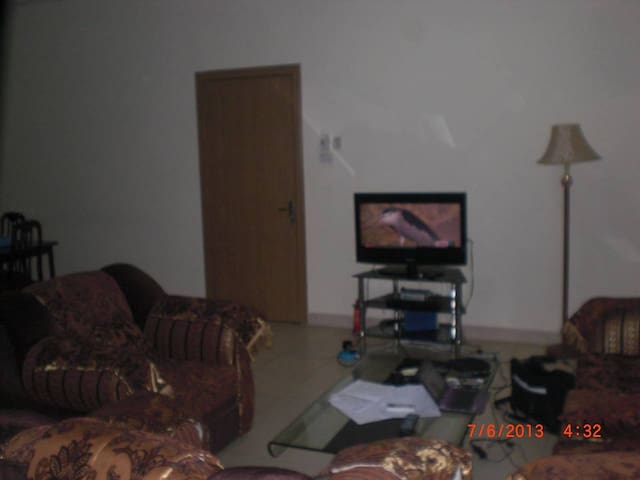 Welcome to our colorful little home overlooking the ocean. The house is clean, secure, and in a relaxing setting. You will have a private room and may make full use of the kitchen, bathroom, living room, front porch, and back porch/grilling area. Almost everything you'd need is here. Just bring your easy-going self and your suitcase!
This is a row house (1 of 3) with a big front yard and a porch overlooking a lagoon and the ocean. The house is in a compound but only has a security guard on duty at night (from about 8:00pm-6:00am). The unit has steel bars and gates, and a walled-in area that extends from the side of the house to the back door. The location near the sea and breeze make this a great space to work or relax. No AC but don't let that scare you. It's considerably cooler here by the ocean - and there are fans. Electricity is nearly constant (pretty much 24-7 since the Mount Coffee hydro plant upgrades) but we have a small generator as a back-up. And we also have running water (no hot water as is quite common here). Liberia Water and Sewer usually shuts off overnight but we have plenty of water stored so we'll never be without. Our WiFi connection is pretty decent. You can usually stream, torrent, and download without much issue. The neighborhood is pretty safe and people generally look out for each other. We've built good relationships with some of neighbors and speak to them regularly. Although people (especially children) sometimes drop by unexpectedly, it's nice to feel like you are part of the community. The neighborhood/compound is MUCH quieter than a lot of other places in Monrovia. Occasionally the music from the nearby shop plays a bit loud and there are roosters roaming about. Usually they are far away enough not to be obnoxious but do bring your earplugs just in case!
This house in Oldest Congo Town is, outside of rush hour, about 10 minutes from Paynesville (ELWA Junction), 15-20 minutes from Sinkor, and 40 minutes from Monrovia city centre. It is also within walking distance to the new Ministry of Health and several embassies. You can also walk or take a motorbike to Stop and Shop for groceries. The beach is also just a short walk way. Although litter (plastic mostly) can be found along the beach, the water is clean and the beach is virtually empty! I swim here a lot but you should pay attention to the tide times and don't take valuables to the beach if you are going alone. Personally I've never had a problem but thieves/robbers have been known to steal here. You can also take a short walk to dance, gamble, eat and/or drink at the nearby Palm Springs Resort and Casino. As someone who lived for six years in China, I also highly recommend Silk Road, a truly fantastic Chinese restaurant in walking distance. There are also some great spots nearby to get local street fare.
Lisa is a wonderful host, and a good cook too! I wish I had stayed longer, and had time to take advantage of the beach a bit more, but Lisa was kind to take the time to take me down there. In brief, I had a really nice time. And the internet is really fast.
Mads
2016-02-15T00:00:00Z
Lisa communicates well and keeps a tidy house. I arrived in the middle of the night and she stayed in to make sure I got in. The room is just like it appears in the photo and the house has plenty of amenities you might have to do without in Liberia in other places. Overall, everything was advertised and I consider Lisa a friend I will stay in touch with for many years.
zach williams
2016-07-03T00:00:00Z
Lisa is a fantastic hostess and a lot of fun to be around! She kindly provided breakfast, had my clothes washed and cooked for me on several occasions. The house is in a lovely quiet part of town just next to a beautiful, secluded beach. However, I would not recommend the house for light sleepers - a nearby shop plays loud music until midnight every night.
Kieran
2016-01-25T00:00:00Z
Great personality - one of the nicest people you'll ever meet! And if you don't like animals, be careful, her cute dog "Bruce Lee" could change your mind!
Kobort K.
2016-01-11T00:00:00Z
Lisa's place is probably the most enjoyable accommodation in Monrovia. She lives in a cozy neighborhood, only 20 minutes' drive to the crowded, noisy city center. The place is perfect: 2 minutes to the main road, 2 minutes to nice local shops and restaurants, 10 minutes to the beach (you can see the sea from the window of your guest room). And I loved the house itself – a lovely building with a little garden in the front and a porch in the back, perfect for smoking and drinks, surrounded by a basically save wall with thousands of Savannah bottles on top which makes it almost to a piece of art. Six nights a week there is a security guy in the compound, so I never felt insecure. Lisa is a very special wonderful person and it was an honor for me to build a deeper friendship with her. You can actually talk with her about everything, from interpretations about Machiavelli to the right use of diaphragms. She is a very caring person and an unbelievable chef (excellent mixes of Canadian and Liberian cuisine), but if you just want to be alone, she will never impose herself on you. She actually saved my life at least one time, so I will always remember her. When I was there Lisa married a wonderful Liberian man. Matthew was the perfect friend for interesting conversations about Liberia, for just hanging around and watching TV series or for getting to know some other sides of the country. Through him and his contact network you will always find a solution if you are in trouble. And of course there are two other guys in Lisa's house: Norman (cat) and BB (dog). And I fell in love with them. Nothing more to say. I just fell in love with them and I miss them so much. You will fall in love with them even if you are an animal hater … So to live with Lisa gives you the chance to get in contact with the "real" Liberia outside the big walls of the NGO compounds in Sinkor (because you will get to know many of her Liberian friends), but still have a Western person on your side which is sometimes very helpful. I enjoyed it so much with her and will join her again as soon as I travel again to Liberia.
Manuel
2016-10-16T00:00:00Z
I am so happy to have stayed with Lisa, she is a very Nice and sweet hostess who makes you to feel like home immediately. Thanks again for the nice time together, and hope to visit you back soon :-) Greeting Geert
Geert
2016-05-18T00:00:00Z
I was so glad I extended my stay at Lisa's and she was extremely kind to have me for an additional night when my flight was cancelled. Can't recommend Lisa's highly enough- she's a very conscientious host (provided flip-flops for indoor wear and a cup for teeth brushing!) as well as being knowledgeable about the area and the country. Hope to be able to repay, or pay forward, her hospitality some day!
Britt
2016-04-05T00:00:00Z
Staying with Lisa has been a highlight of my visit to Monrovia- so much so that I extended my stay by a number of days. The house is a short walk from a beautiful, clean beach with great swimming, as well as nearby to various embassies and NGOs' offices. The area is safe and friendly. Lisa's house is very comfortable (and wonderfully colorful!) As other reviewers have mentioned, she is an excellent cook and being able to take meals here has made life a lot easier. And she is great company. Staying here has been eminently preferable to a guest house or hotel in terms of both value and comfort. Highly recommended.
Britt
2016-03-27T00:00:00Z
Тип размещения
Отдельная комната
---
Тип жилья
---
Вмещает гостей
1
---
Спален
Monrovia, Montserrado, Либерия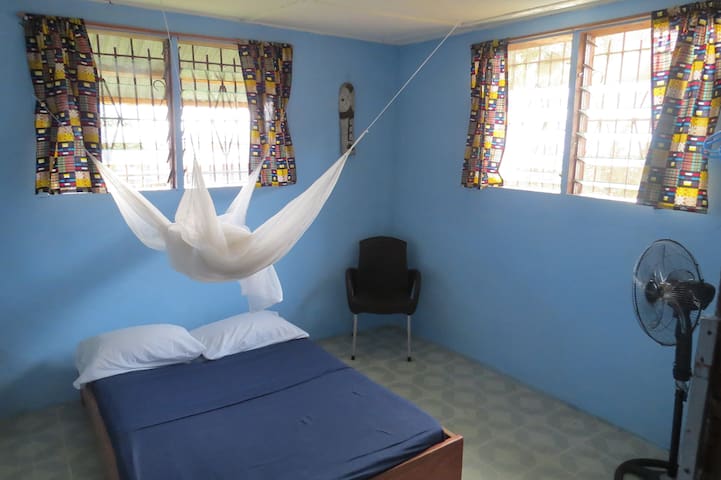 Central city location, Fully furnished with a well equipped kitchen, Gas Stove/Oven, BLENDER, 24Hr Electricity/water, 12 hour security (in barbed wired fence, Iron Gate and Personal Room key), housekeeping. All inclusive the rent. Tenants are usually INGO workers or Foreign Interns. Cheers!
The space is in the heart of the city so you can walk just about anywhere.
The house is in a great location, close to lots of restaurants and bars and a short taxi ride to downtown. The house is clean and the other (SENSITIVE CONTENTS HIDDEN) were very friendly. Menekeni is a really good host - helpful and knowledgable. He picked me up from downtown when I arrived and was flexible with dates when I wanted to leave Monrovia for a few days.
Ed
2016-08-23T00:00:00Z
This place is great for longer term stays in Liberia. The host is really friendly and always a phone call away for any needs. Location is fab and easy to get about. Would recommend!
Laura
2017-02-17T00:00:00Z
I had a wonderful stay and even extended one day. The room is nice and clean with a comfortable bed, the location is great, and the host was always very helpful. Definitely recommend!
Sal
2016-04-08T00:00:00Z
The host responded to my message quickly when I told him it was urgent. He both called me and messaged me. His responsiveness was nice. Also, he wasn't available to meet me at the time I arrived, but he had someone there for the few-hour time period in which I thought I would arrive. That was also nice. Unfortunately, I did not end up staying here because it was presented as an "entire home/apt" when it was in fact a "private room" within a home (there were 2 or 3 others staying there, at least). However, the room was simple and clean, with sheets and towels. The bathroom and kitchen seemed fine. And there was a key to lock the bedroom door. So it felt nice enough. When I asked for a refund, the gentleman accepted without contesting me. This was also very nice. The location in Sinkor was pretty central (and right by a supermarket -- "Exclusive"), but I can't comment on safety/ease of access to beaches or activities/actual living experience since I was there for such a short time. From what I saw, and the owner's respectable behavior, it deserved 4 stars.
Abbas
2016-01-29T00:00:00Z
This was a great place to stay! The home is very comfortable with very friendly staff who are always happy to help. The host is also incredibly helpful and went above and beyond to make me feel welcome during my first days in Monrovia. The home is located in a safe and quiet area. It is easy to find public transit (shared taxis and moto taxis) and easy to travel downtown.
Renée
2017-02-24T00:00:00Z
Great host! Flat is nice and central. Would definitely recommend.
Emmanuel
2016-08-29T00:00:00Z
The place-- great and secure ! I stayed there for 10 weeks and it felt like home. Plus i met amazing people who also live there. Will definitely come again! Already miss adorable host's dogs!
Arsenii
2017-01-04T00:00:00Z
Тип размещения
Отдельная комната
---
Тип жилья
---
Вмещает гостей
4
---
Спален
Monrovia, Montserrado, Либерия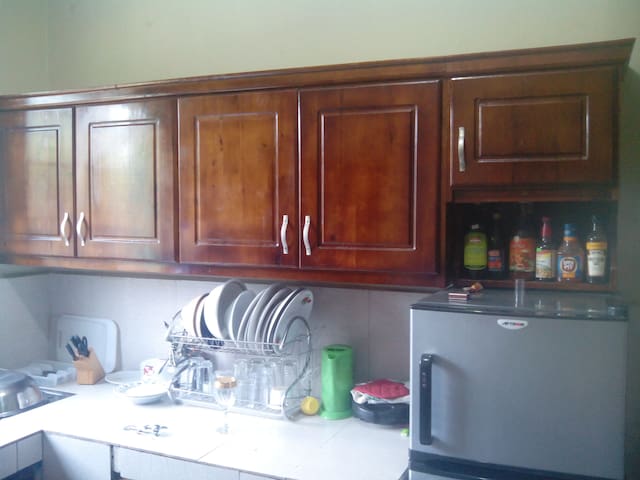 its a 4storey apartment building built in the 1940 renovated in the late 1990's owned by renowed liberia family , in the heart of the capital broadstreet, and gurly intersection .!
The host canceled this reservation 4 days before arrival. This is an automated posting.
Wendy
Тип размещения
Отдельная комната
---
Тип жилья
---
Вмещает гостей
2
---
Спален
Monrovia, Montserrado, Либерия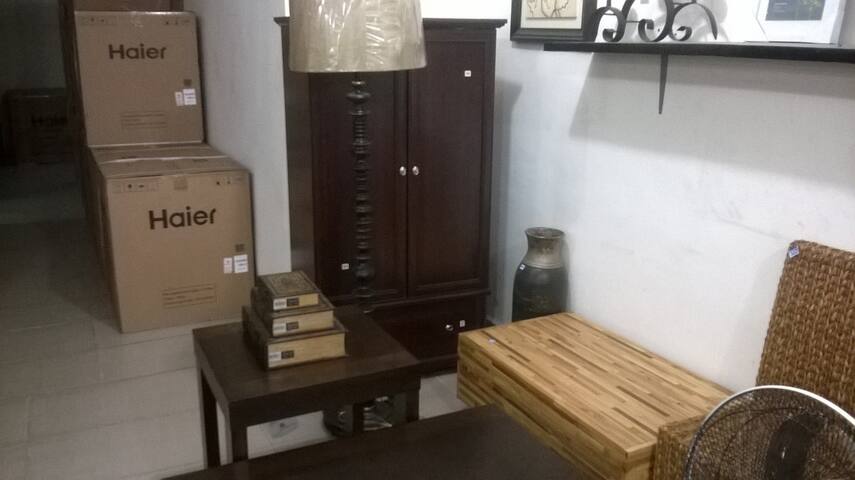 Ideal location with an Ocean view, 2 balconies, Projector for movie nights, Coffee machine, blender and fully equipped kitchen.
Ocean View, Handmade Pallette Furniture, fully furnished, 24 Hour security
Great location, 3rd floor views of the ocean, two minutes from a great swimming beach, often has an ocean breeze to keep things cool, and now only a two minute walk to Monrovia's newest supermarket! Place is safe, secure, and guarded. Host was proactive in taking care of any problems that came up (e.g. he keeps the generator fueled and maintained in case the LEC goes out, as it often does). And he has a cleaner who is nice and friendly and comes most weekdays.
Ben
2017-03-07T00:00:00Z
Тип размещения
Отдельная комната
---
Тип жилья
---
Вмещает гостей
2
---
Спален
Monrovia, Montserrado, Либерия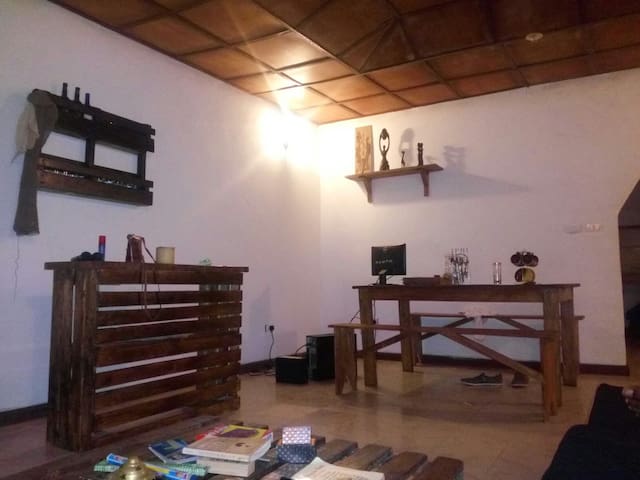 Our quaint comfortable eight bedroom guest house is ideally located in the center of the city.Provides easy access to all major shopping areas,banks,business houses,restaurants and night life locations.With 24hrs electricity,starting at $45 up to $65
Eight elegant rooms each equipped with private baths and or kitchenettes with exceptional hospitality service.Small enough to make you feel completely at home,providing absolute privacy and yet easy access to all major business areas as well as commercial and entertainment areas eg.beaches restaurants etc.Each room is individually priced and subject to availability.Prices range from $45 and goes up to $65 per night depending on facilities provided.
Neighborhood provides a good chance to view local lifestyle within your private space.Close proximity to beach.
Unser Besuch bei Annette war super. Sie und Ihr Mann Ibrahim waren äußerst hilfsbereit und konnten uns viel helfen. Die Zimmer sind einfach eingerichtet, werden aber gerade renoviert. Wir haben uns wohl gefühlt, beim nächsten Besuch sicher wieder zu Annette :-)
Franz
2017-03-07T00:00:00Z
Dear Annette: thank you for being constantly available for all my request. You made me feel very comfortable at your place. I think your place was great and made me feel a little bit as a local. This is something I usually miss whenever I go to one of those international hotels in African capitals. Good luck, Manuel
JM
2016-12-19T00:00:00Z
Тип размещения
Дом/квартира целиком
---
Тип жилья
---
Вмещает гостей
8
---
Спален
Monrovia, Montserrado, LR, Montserrado,Monrovia, Либерия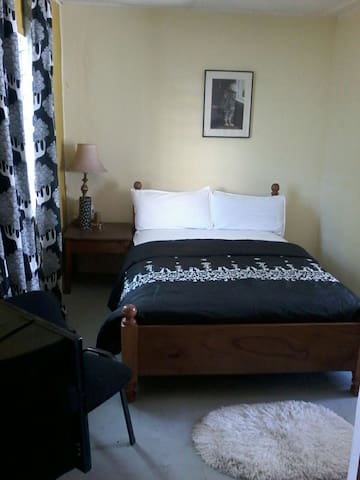 Our spacious studio apartment is located in a secured compound with 24 hours of electricity and security. It also air conditioned with a water heater for hot relaxing showers.
The compound have a nice sitting area with a green garden. A parking space for many cars and a washing area with a dryer and automatic washer.
We live with 2 other friendly residents and 2 dogs. We are close to a supermarket for your needs.
Тип размещения
Дом/квартира целиком
---
Тип жилья
---
Вмещает гостей
2
---
Спален
Monrovia, Montserrado, Либерия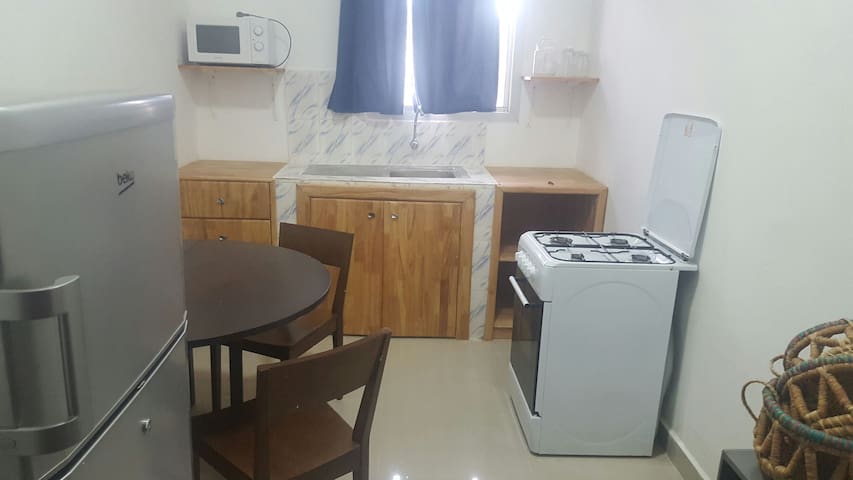 The Service To Servants guest rooms is a great place to be. It's located between the Palm Spring hotel and the ala lagoon resorts. Great sea and lagoon views! . STS GuestRoom is good for couples, solo adventurers, and business travelers.
Тип размещения
Отдельная комната
---
Тип жилья
---
Вмещает гостей
6
---
Спален
Paynesville, Montserrado, Либерия
Quiet And Beautiful Home In Monrovia
Well secured home in close proximity to the beach
Тип размещения
Отдельная комната
---
Тип жилья
---
Вмещает гостей
2
---
Спален
Monrovia, Montserrado, Либерия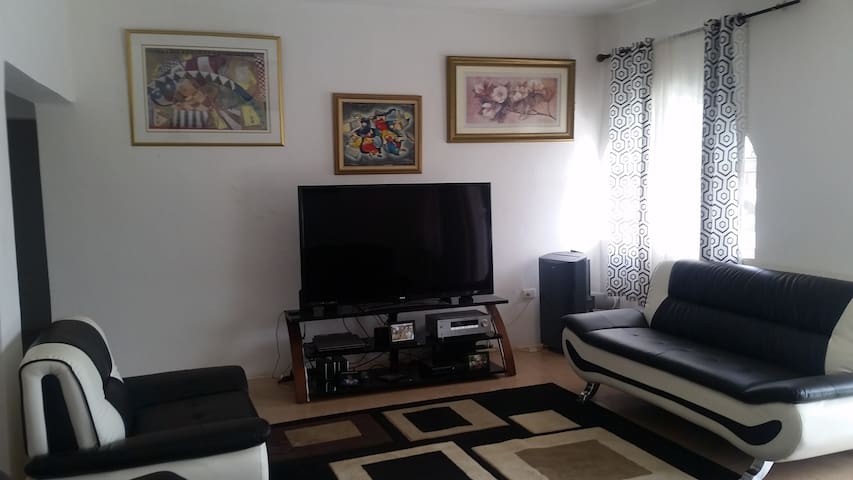 My place is close to the beach, restaurants and dining, nightlife, family-friendly activities, and public transport. My place is good for couples, solo adventurers, and business travelers.
Тип размещения
Отдельная комната
---
Тип жилья
---
Вмещает гостей
1
---
Спален
Monrovia, Montserrado, Либерия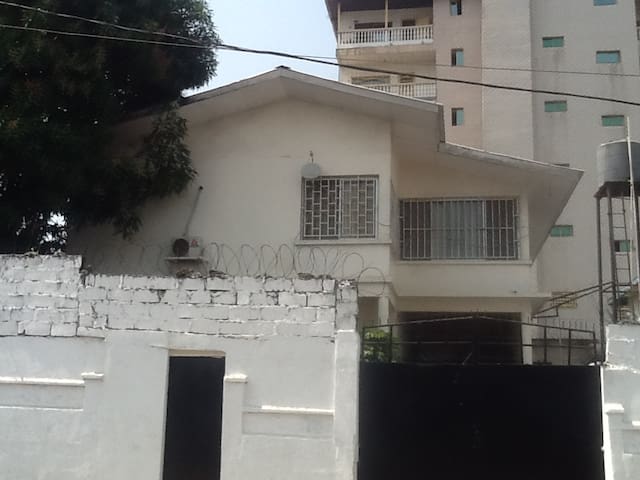 Located in Mamba Point by Coconut Plantation, this rustic 3 bedroom apartment has two extra rooms available for those interested in short term stay.
Private room with shared kitchen, front and back porch. Guests have a separate bathroom.
Тип размещения
Отдельная комната
---
Тип жилья
---
Вмещает гостей
1
---
Спален
Monrovia, Montserrado, Либерия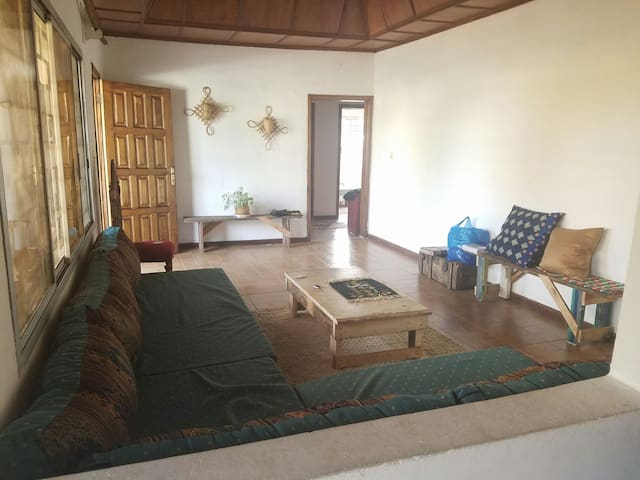 My place is close to #Beach #Gym #Supermarket #HomeAppliances #GasStation #LiquorStore #GrandHotel #UnitedNationHQ #Restaurants. My place is good for couples, solo adventurers, business travelers, families (with kids), big groups, and furry friends (pets).
Тип размещения
Дом/квартира целиком
---
Тип жилья
---
Вмещает гостей
6
---
Спален
Monrovia, Montserrado, Либерия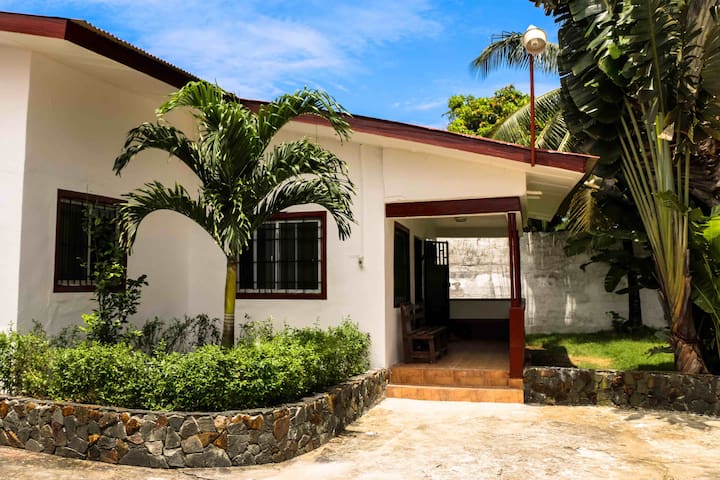 Введите даты, чтобы увидеть полную цену без учета дополнительных сборов и налогов.