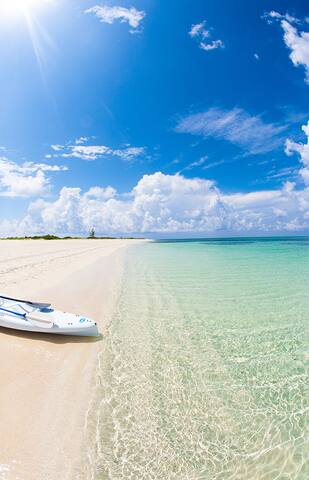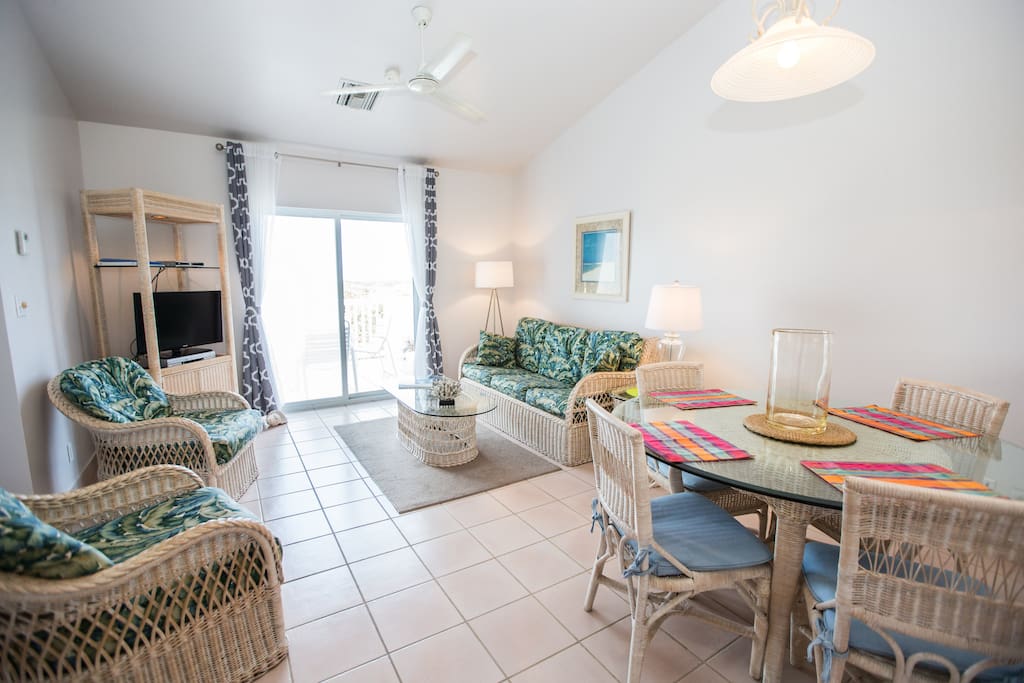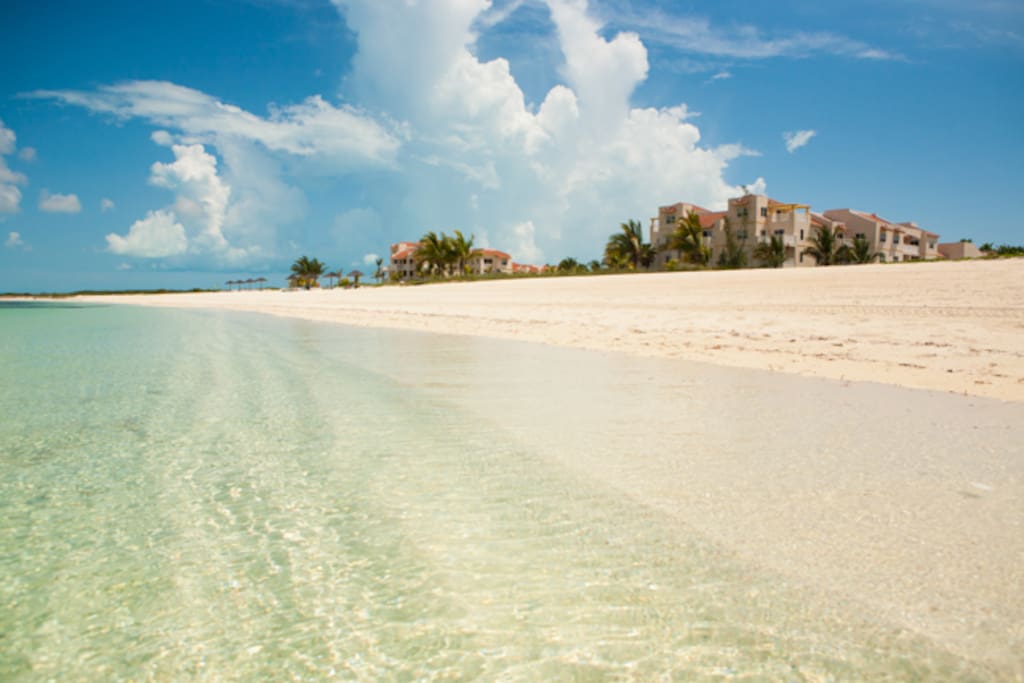 this 2 bedroom condo is located on a beach front property, featuring views of the ocean and access to a huge outdoor pool, hot tub and 6 miles of private beach it truly is a destination to enjoy a quiet, tranquil vacation.
---
When I rented Lisa's place I was very excited, we had not been on vacation in 2 years and I had heard great things about Turks & Caicos. The reviews for Lisa's place were good, I thought it would be wonderful. The apartment we were given was beach front, an upgrade from beachview (as I was told later, I did not ask for an upgrade nor was I told it had taken place) however an upgrade is only as good as the apartment is comfortable. Beachfront means no beachview and a walk around the vegetation, so don't expect to be directly on the beach. The apartment had cockroaches, non-working screen doors, curtains that flew off their rods, a dirty tub and a diswasher that was full of water and dead bugs. The bedroom on the facility's walkway never was dark because they left all of the lights on. The pool was freezing because the location is windy and they only pumped warm water during the weekend. The restaurant on the resort only stays open until 7pm if no one is there before then and it charges a resort tax on top of the 12% state tax. Expensive. Overall for what Lisa is charging I was very dissappointed and at this point I just hope I did not bring any cockroaches back with me to my house.
It is unfortunate that you feel this way, several attempts were made to reach out to you during your stay, to remove unpleasant bugs that many islands in the caribbean face, I can't control weather, personally I don't think you did enough research on the location of the resort, Northwest Point Resort is ideal for travelers that enjoy a peaceful, remote and very tranquil vacation, traveling with small toddlers to a remote destination did pose some challenges for you however, I'm disappointed in the way you handled it especially with our courteous, and warm housekeeping staff on site, your demands on them were very uncomfortable, the condition to which you left the condo was also disappointing, Our resort is located on a national marine park it's unfortunate that you didn't take advantage of the natural unobstructed views of our ocean, beach and pool. Our pool is heated, our restaurant prices are the most reasonable on the island. This is a wonderful location with plenty of natural beautiful surroundings and we are located where travellers can escape day to day stress.
---
Lisa's Condo was great. She has multiple condo's to suite your needs. The premises was clean nice resort with pool and hot tub. Absolutely no complaints. Private clean beach with nice decor. Nice restaurant on premises with good cook. I plan to visit back soon.
---
Stayed for a 3 day weekend and Lisa was absolutely incredible. She made arrangements when we needed them in a pinch and she is very responsive (we booked the place Thursday night and arrived Friday). The property was amazing. Private, peaceful, beautiful views...can't ask for anything more. Thanks for making my girlfriend's birthday weekend a blast!
---
We love it! Love the location. Prompt communication. Lisa was super fast in fixing what we needed. What a fantastic stay! Love Turks & Caicos!
---
Turks and Caicos is a lovely destination to visit , the turquoises waters that surround the island are beautiful !
Частота ответов:
100%
Время ответа:
в течение дня