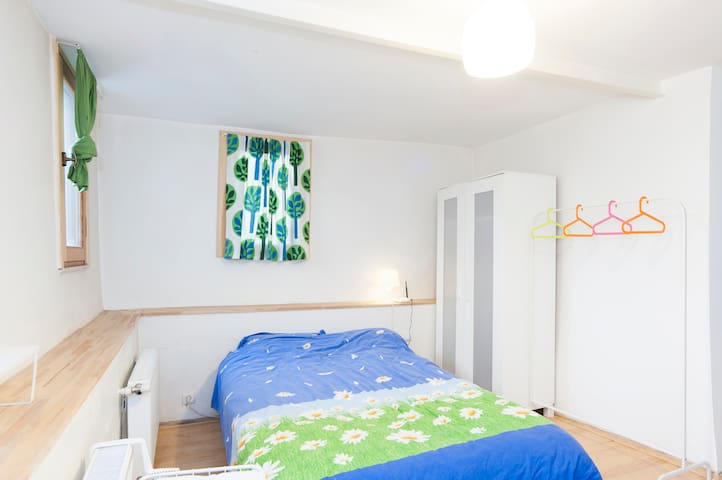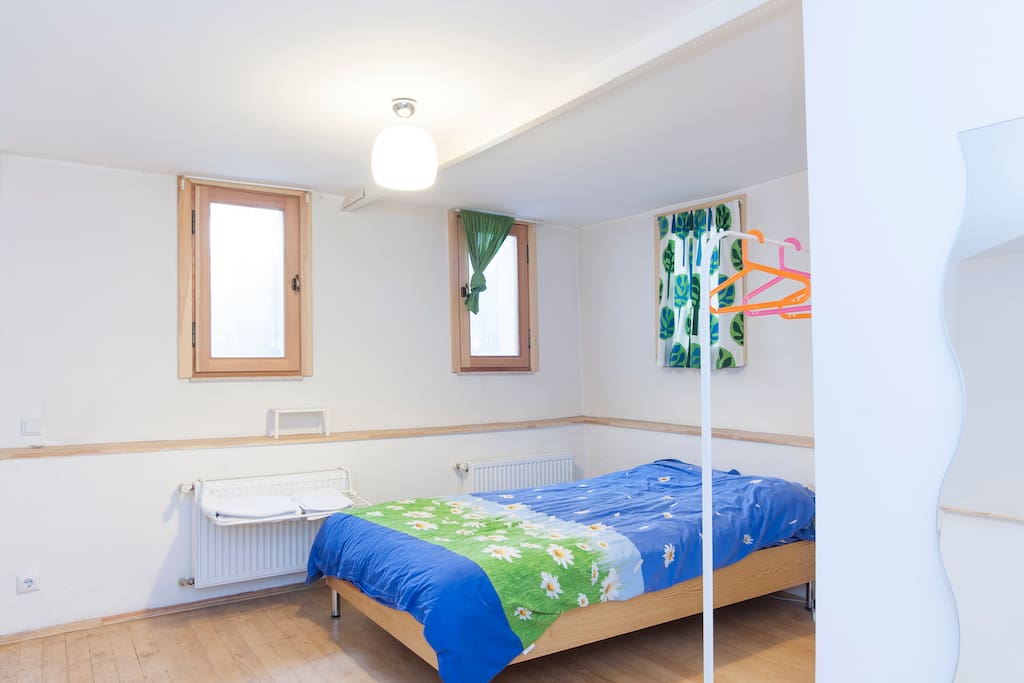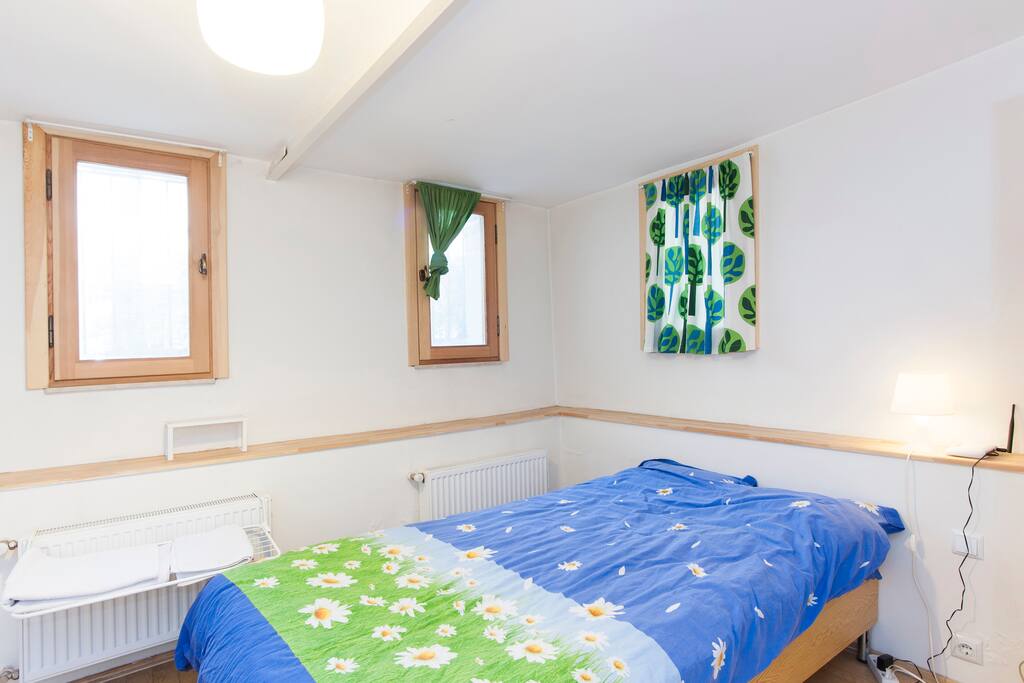 Это место является садовым этажом моего маленького исторического здания, которое я отремонтировал в конце 2011 года. Я сдаю свои квартиры обычно молодым путешественникам, студентам или некоторым профессионалам, которые хотят получить некоторый опыт в Стамбуле.
This place is the garden floor of my little historical building, which i renovated in late 2011. I rent my flats usually to young travelers, students or also some professionals who wants to get some experience in Istanbul.
Жилье
- цокольный этаж здания с небольшим садом. - спальня с мини-кухней и собственной ванной комнатой. (Ванная комната находится не внутри комнаты, а всего в нескольких шагах, и все это ваше) - очень удобно расположен в центре города, на улице Курдела, Омер Хайям в Бейоглу. Всего в пяти минутах ходьбы от оживленной улицы Истикляль и Таксим. - отличная планировка, светлая квартира. - система безопасности и сигнализации для всего здания, включая газовые и пожарные извещатели в кухнях и спальнях, камеры на переднем и заднем фасадах. - общая прачечная с двумя стиральными машинами, утюгом и пылесосом. - базовая мебель (кровать, рабочий стол, гардероб), деревянные окна с двойным остеклением и пол для тепла и бесшумной, круглосуточная горячая вода, недавно оборудованная современная кухня (кухонная часть, холодильник), общий двор. - Размер кровати 120 см, достаточно для пары, обширной для сингла :)
- basement floor of the building with a small garden.
- a bedroom with kitchenette and a private bathroom. (bathroom is not inside the room, but just one step away, and it's all yours)
- very conveniently located in the heart of the city center, kurdela street, omer hayyam in Beyoglu. Only five minutes to walk to bustling Istiklal Street and Taksim.
- great orientation, bright apartment.
- security and alarm system for the entire building, including gas and fire detectors in kitchens and bedrooms, cameras in front and back facades.
- shared laundry room with two washing machines, iron and vacuum cleaner.
- basic furniture (bed, study desk, wardrobe), double glazed wooden windows and floor for warmth and noiseless, 24 hours hot water, newly fitted modern kitchenette (cooking unit, fridge), common backyard.
- 120 cm bed size, enough for a couple, extensive for a single :)

Общение с гостями
К сожалению, я не живу в Стамбуле, я живу в Найроби. Но особенно в летнее время я стараюсь как можно больше провести время в Стамбуле. Когда я нахожусь в Стамбуле, вы можете быть уверены, что я провожу много времени со своими гостями! И иногда получается хорошая дружба :) Когда я не в Стамбуле, мой племянник Баран, который является студентом университета и также живет в этом здании, помогает мне приветствовать моего гостя. Он отличный парень!
Unfortunately I don't live in Istanbul, I live in Nairobi. But especially summer time I try to spend my time in Istanbul as much as I can. When I am in Istanbul, you can be sure that I spend a lot of time with my guests! And sometimes it turns out to be a good friendship :)
When I am not in Istanbul, my nephew , Baran, who is uni student and also lives in the building, helps me to welcome my guest. He is a great guy!
Другие важные подробности
- Для поздней регистрации (после 8 вечера), я прошу вас дополнительно заплатить 25 евро / 35 долларов США, чтобы покрыть расходы на транспорт.
- For the late check in (after 8pm), I kindly request you to pay €25 / $35 extra, to cover transport expense.
---
---
Без вечеринок и мероприятий
Недостаточно безопасно или не подходит для детей (0‒12 лет)
General Info:
•There is a local market in front of the building on Sundays.
•Your security is at your own risk and we do not accept responsibility for any loss.
•Over crowded parties are not allowed in the property.
•Close and open roof and stairs windows according to weather condition.
•Clean your shoes before entering the building or wear plastic bags provided in the entrance especially during the rainy weather.
•Do not throw out any items from the windows to garden or outside.
•Backyard use is allowed only upon agreement with basement tenant. Please keep the backyard clean and do not forget watering the plants time to time.
•Note that 20 Euro will be charged for the loss of key of the flat.
•You are obliged to leave the flat clean and neat when you finish your tenancy stay.
In the flat:
•Smoking is strictly not allowed.
•Pets are not allowed.
•Note that you are not allowed to host your guests more than two weeks without permission.
•In case of a need we can provide extra mattress for short-term stay.
•Gas stove and electricity bulbs should be switched off after use.
•Keep the windows closed when you are not at home.
•Do not throw sanitary pads or other improper items into the toilet.
•Do not use towels to wipe up floors.
•Put your litters in front of the building everyday after 8 pm.
•Do not touch or adjust security cameras.
•Do not reset Internet settings and modem setup.
•Always lock the entry door of the building twice.
•Do not leave bad foods in the fridge.
•Do not throw your hairs in the shower drainage, and use particular chemicals to remove blocked items regularly.
•Do not keep your personal items in common places including shoes and garbage.
•Use only cleaning chemicals that are particularly made for wooden floors. Bleach and other non-wooden cleanings are not allowed for wooden floors, doors and windows.
Laundry room:
•Be aware that 2 washing machines, 1 iron, 1 vacuum cleaner, 1 laundry hanger and cleaning materials are for common use and to be shared.
•Keep all shared items and materials at common place, do not keep them in your room/flat.
•Be aware that in case of misuse and damage to any common purpose items, you will be charged.
•Be responsible in using the cleaning materials and replace the amount you use.
•Do not forget your laundry in the washing machines. Please turn off the washing machine after the use.
•Do not adjust the level of central heater. Due to the security, it should not be exceeded 60 degrees.
•Toilet at the basement is only for use of basement tenant and strictly not allowed other than her/him.

---
I liked staying there. The apartment is located away from touristic areas, but this makes it even more charming. Below I mention some pros and cons. The street is quite steep and can be slippery. Note, that subway or tram stations are not very close. You'll need to go uphill to get to Taksim or İstiklal. Walking with luggage is awkward (but still manageable). There a lot of inexpensive places to eat around, just walk down the street. The neighborhood may seem insecure at first glance, but I had no issues during my 10 days stay. Sunday market is just outside your door. The apartment is dark, you would need electric light most of the time. Bathroom is private, but separated from the living room, so you need to walk through communal area. It wasn't a problem for me, though. You'll be provided with several towels, hangers. Wifi connection is good. The room was clean and cost. Contact with Pinar and Firat was easy.
---
I rented the room for 4,5 months during my exchange. When I arrived I was not really happy about the place, because everything inside the kitchen was gross, but I cleaned everything up and then I really felt at home in the room. It is a nice and spacious room in general, and it is just like on the pictures. The bed is really nice, but it is really cosy with two people (120x200). The kitchen could use a few new things like pans and maybe a coffee machine. The bathroom and shower are also nice, but it smells a bit funny. Washing machines are working fine. Baran really took care of the building well and fixed every problem in the building within the same day, which was really nice. I felt very safe inside the building, but the neighborhood is really bad. I did not want to go outside after it got dark. When I came back home in the dark I would always take a taxi and I usually had to argue with the taxi driver, because they did not want to go inside Tarlabasi. Everyone will look at you like you are mad if you say you live there as a (blonde) girl alone. Nothing every happened to me, though, so I cannot say I do not recommend it, because my stay overall was nice! I do think it would be easier to live there if you are either a couple, a man, or if you are (partly) Turkish and understand the language.
---
Η περιγραφή της καταχώρησης ήταν αρκετά ακριβής και η Pinar αλλά και ο πολύ ευγενικός ανιψιός της έκαναν τα πάντα κάθε φορά που εμφανιζόταν κάποιο πρόβλημα για να με βοηθήσουν να το λύσω. Ήταν πάντα δίπλα μου όταν τους χρειαζόμουν και ήταν πραγματικά ευγενέστατοι άνθρωποι και οι δύο. Η γειτονιά, αν και όχι από τις καλύτερες της Κωνσταντινούπολης, ήταν πολύ κοντά στην Istiklal Caddesi και στην Πλατεία Taksim αλλά και στην κεντρική λεωφόρο από το Taksim όπου περνούσαν πολλά λεωφορεία συνέχεια και αυτό ήταν πολύ βοηθητικό. Πήγαινα στη σχολή μου πάρα πολύ γρήγορα κάθε μέρα και δεν ταλαιπωρούμουν να αλλάζω πολλά μέσα μεταφοράς παρά μόνο ένα λεωφορείο.
---
Pinar and Zeki were great hosts. Pinar answered all my questions literally in a few minutes after I sent the message. The apartment is well located: 15 min walking distance from the Taksim square and the Istiklal street. Nearby the apartment are few shops and local restaurants. The neighborhood is safe, but not so clean. I highly recommend Pinar and her apartment.
---
Nice Place to spend a couple of days in Istanbul. It is a small studio with the bathroom outside the studio, but it is private bathroom, and it is just at few meters from the studio. The Pinar's friend was a really good host, he show us some bars, and let us know a little bit about Turkey culture. The neighborhood is close to Taksim Square, and you can find a really traditional Turkish market every sunday morning, it is quite impressive. Thanks for everything, Lena and Manu
---
I am an urban planner and bought a historical building in the city center of istanbul. I completely renovated my building and let it now. Currently I live in Nairobi, but I have a friend called Firat, who assists me excellently to welcome my guests in Istanbul. We try to provi…
Языки:
English, Français, Italiano, Türkçe
Частота ответов:
100%
Время ответа:
в течение часа
Открывайте новые возможности в г. Стамбул и поблизости
Другие варианты жилья в г. Стамбул: