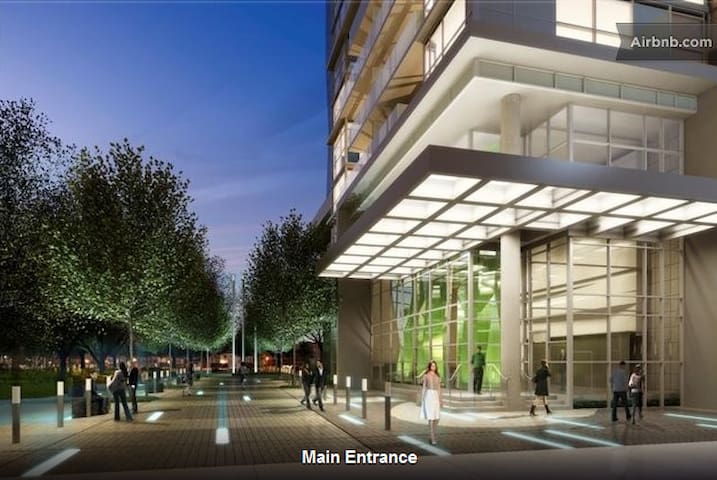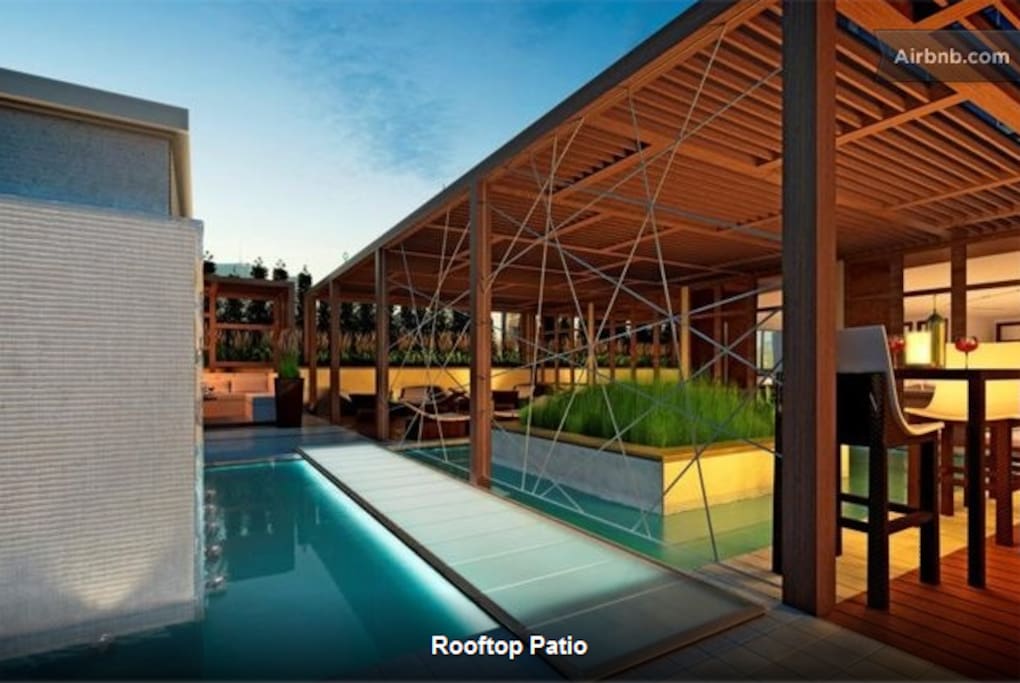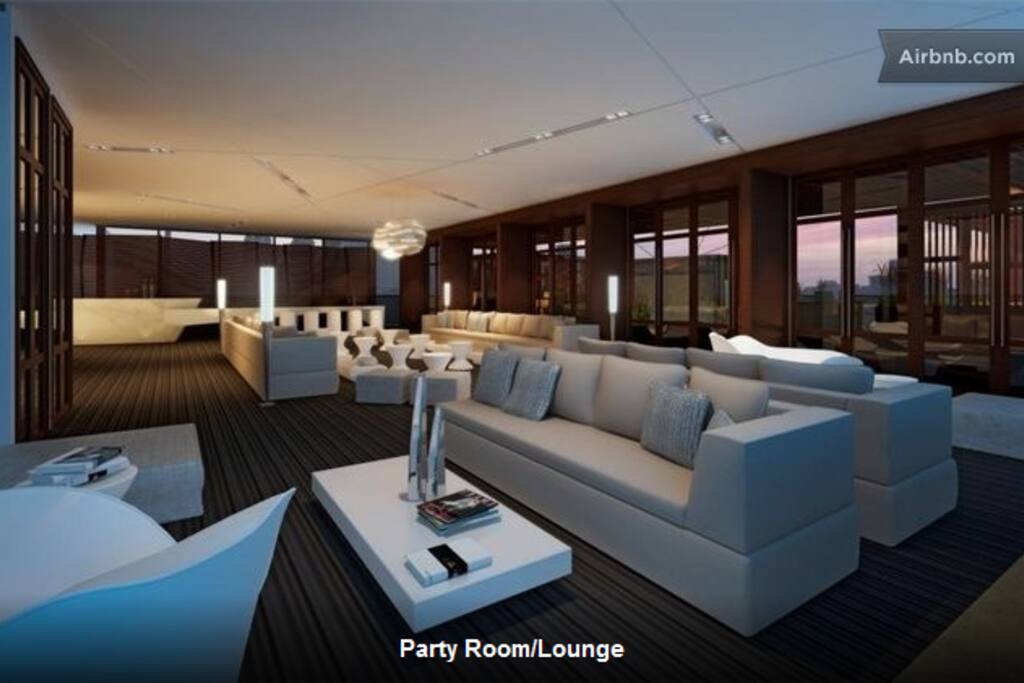 Great Downtown Apt - Queen/Beverley
Enjoy Queen West and all its amazing attractions just steps away from this location. Osgoode stn is a 5 min walk, as is Much Music, Chinatown, Kensington Market, Movie Theater, plenty of food/bar spots and unique boutique shopping. Bump into many celebs on your strolls as well!
Жилье
The unit is a great size, and can comfortably accommodate 3 people. It has a balcony for easy fresh air access, and a gorgeous view of The Art Galary of Ontario as well as the Ontario College of Arts & Design
Доступно гостям
There is laundry in the building, and there is parking close by the building.
We also provide:
-Iron & Ironing Board
-Hair Dryer
-Kettle
-Pots & Pans
-Speakers to listen to music (w/ auxiliary jack provided)
-Internet phone (free calls to North American numbers)
-Work desk with 2 sturdy chairs
-Closet & Shelf space
Общение с гостями
Would love to point you to the good sites of the city or just give you a local's perspective. I've traveled a lot so know how beneficial this can be
---
---
1) Biggest thing is to leave the place in the condition you found it in!
2) No pets
3) No smoking in the unit (balcony available)
---
The entire building had an old wet carpet smell. The apartment itself smells like a man-cave, musty, thick & stagnant. Upon entry the bin was full of trash. I was met by Sho's cousin whom informed me that the room was to undergo bathroom renovations from 09:00-17:00, with servicemen coming in and out of the apartment and water being turned off for 2 weeks during our 1 week stay. Which was an inconvenience and a security risk. (Although Sho had known one week prior, his was never mentioned to me prior to booking) The terms of stay I was threatened not to not contact the property manager which leaves one to believe that Sho is himself renting and then sub-renting the room in his absence - probably breaking the terms of his rental agreement. The cooking amenities were limited as was the space to store anything, all wardrobes and cupboards etc were full & most specified as off limits. I was grateful that I was only renting for one week as otherwise I'd fight for a refund and would recommend that people look elsewhere unless looking for a backpacker type stay.
I have had lawyers, writers, government interns, medical professionals and many others stay with me, and have all had incredible experiences. Unfortunately, with this review Tanya continues to conduct herself in immature and unprofessional manner to which it is disappointing to see in this Airbnb community, which is filled with good and honest people. She is correct in a few items, but is fabricating the rest for which I will give my side of the story, and you can be the judge. You can also see all the other positive feedback for which I have received as both a host and a guest to make your decision about considering my place in a fabulous location in the city. I have taken the time to write this lengthy response to hopefully show you that I take the security, comfort and enjoyment of all my guests seriously and do genuinely want to make your stay truly eventful. The Situation: All buildings, from time to time, have to conduct maintenance. This was the case during her stay. For only 3 days out of her 9 days stay the water was to be shut off during 9-5 (only in the bathroom). I realize that this would cause significant inconvenience for anyone, so I mentioned to her that I would offer a discount for her discomfort (if this happened to me I would surely expect something in return). I had mentioned that the work was finished, but there is a slight chance that someone may enter the unit under the supervision of building management. (The unit also has a chain lock, so if you apply that, nobody can enter). There was nothing I could do at that point, and if she wanted to cancel the reservation at that stage, she had 24hrs to do so (as per Airbnb policy), and I would have no choice but to refund her all the money. I texted her after the first night to ask how things are going, and she said 'Everything was great.' (I have a copy of the text message if any doubt). My notification did come last minute, but I have taken steps with building management to ensure that I have enough lead time so I can inform new guests of any changes of service, which is very rare. Fabrications on Tanya's part: 1) There were certainly no threats about not contacting building management. I carefully explain in the same manner to all of my guests that there is no building in Toronto where short term rentals are condoned. I'm sure that this is the same for the rest of Canada and likely all or most of North America. Tenancy laws have not adapted to a service like Airbnb. The BBC and the NY Times have published articles regarding this issue. I simply try to be proactive by explaining the situation. If anyone has issue with this, then not only would you have an issue with my place, but you'd have an issue with all the apartment and condo buildings in the city. This, unfortunately, is the state of the world and if you want to do Airbnb, this is the reality. All this meant is that I ask all my guests to bring any issues up with me and not building management, for which all my guests say they prefer anyway. Basically, in all buildings, if the guest says to building management that they are staying in the building via Airbnb, the management can ask the guest to leave, and then everyone loses. I simply try to explain that to my guests so that they have all the facts at their disposal. 2) I take great care in ensuring that the place is entirely clean and very comfortable for my guests. Please see all other reviews and I'm sure every other guest will confirm. 3) My cooking amenities may be considered by a master chef to be limited, but as my posting says, I have at least one of all the essentials, which people rarely use, so i haven't been compelled to add to the inventory. If any new guest explains to me that they would really need a stocked kitchen, i can surely add to it. The unit also has 4 sets of all dishware, and I also have free teas, sugar, condiments etc.. 4) The building conducts weekly cleaning and the place is generally spotless, and not musty. Its not the Hilton, but all my guest have positive things to say about it. 5) Storage wise, I have plenty of space for hanging and drawer space. My closets are virtually empty, so this is factually incorrect on Tanya's part. I can provide pictures if necessary. Tanya's lack of communication: As mentioned, Tanya mentioned that everything was going great. Then on the third day, i get a text saying that she has an issue with people being able to come into the apartment (all buildings have a master key and ability to enter at any time), and that she is leaving and has found a new place. No discussion, when we mentioned that we'd do all we can to make it a pleasant stay. All she had to do was discuss her concerns with me and I would have bent over backwards to accomodate. She also was staying at my place with a "friend," who she was always very cryptic about. She said that they both would be checking in together. But he did not appear and I never really knew who he was, which was disturbing to me. I prefer that as I like to meet all my guests to ensure they were all trustworthy, but never got that chance. Conclusion: I believe Tanya left this misrepresentation of a review because I had to charge her at my nightly rate for the 3 nights that she stayed, instead of the lower weekly rate that she got. I believe her feedback to be very unfair, and thank you for taking the time to read my response. I do take full responsibility for any inconvenience given to any of my guests and am very willing to compensate them to rectify any situation. Unfortunately i do not have all the resources of a hotel, but do my best in making feel at home and comfortable in their journey, as I would like to be treated when i travel.
---
This apartment is great. The location is perfect and just around the corner from shops, restaurants, cafes, bars (without being noisy). The apartment was clean and bright. Sho was a great host, was flexible and was very communicative when making arrangements. I would recommend this apartment and stay there again!
---
I'm an avid traveler and love discovering new places and meeting interesting people. Life is all about exploration and the many gems there are out are priceless. I'm certainly a more well rounded person for the my experiences abroad. I work as a Risk Consultant and have close …
Языки:
English, Español, Français, Hindi
Открывайте новые возможности в г. Торонто и поблизости
Другие варианты жилья в г. Торонто: