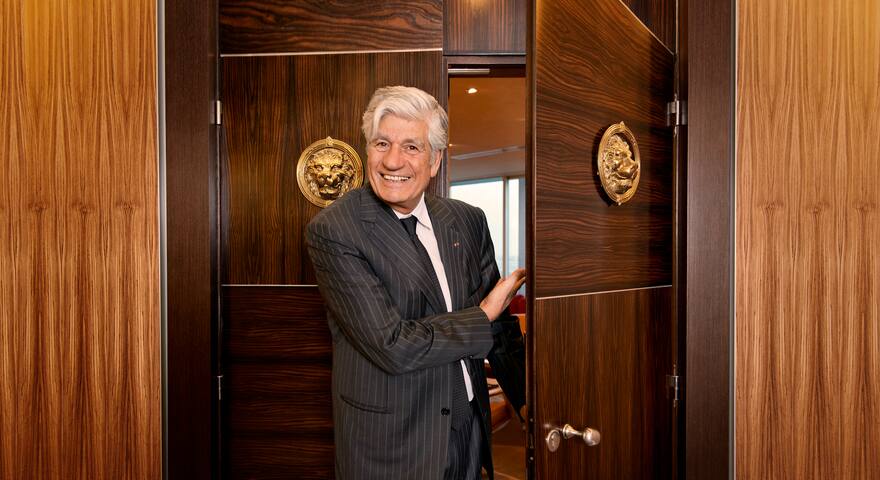 Night At
The top of the ad world
Жилье целиком
2 гостя
1 спальня
1 кровать
Об этом жилье
---
Тип размещения: Жилье целиком
Тип кровати: Настоящая кровать
Тип размещения: Другое
Вмещает гостей: 2
Спален: 1
Ванных комнат: 1
Кровати: 1
Время прибытия: 08:00 – 10:00
---
Удобства
Предметы первой необходимости
Предметы первой необходимости
Полотенца, простыни, мыло и туалетная бумага
Отопление
Центральная система отопления или электрический нагреватель
Беспроводной Интернет
Круглосуточный доступ
Завтрак
Предоставляется завтрак.
Кухня
Кухня
Гости могут готовить себе
Интернет
Телевизор
Предметы первой необходимости
Предметы первой необходимости
Полотенца, простыни, мыло и туалетная бумага
Отопление
Отопление
Центральная система отопления или электрический нагреватель
Кондиционер
Стиральная машина
Стиральная машина
Платно или бесплатно, в здании
Сушильная машина
Сушильная машина
Платно или бесплатно, в здании
Бесплатная парковка
Бесплатная парковка на улице
Платная парковка рядом
Беспроводной Интернет
Беспроводной Интернет
Круглосуточный доступ
Кабельное телевидение
Завтрак
Завтрак
Предоставляется завтрак.
Можно с питомцами
Можно с питомцами
За исключением животных-поводырей
Подходит для детей/семей
Подходит для проведения мероприятий
Подходит для проведения мероприятий
Жилье может вместить в себя 25 или более участников.
Можно курить
Подходит людям с ограниченными возможностями
Подходит людям с ограниченными возможностями
Легкодоступно для людей в инвалидных креслах
Лифт
Лифт
На пути к лифту нет ступеней. Дверь лифта открывается, как минимум, на 81 см в ширину.
Камин
Домофон
Вахтер
Бассейн
Бассейн
Частный или общий
Джакузи
Спортзал
Спортзал
Бесплатно, в здании или неподалеку
Плечики
Утюг
Фен
Место для работы на ноутбуке
Место для работы на ноутбуке
Стол, за которым удобно работать с ноутбуком, и комфортный стул
Воздухоочиститель
Отдельная комната
Отдельный вход
Отдельный вход
Отдельный вход с улицы или из здания
Прибытие круглосуточно
Прибытие круглосуточно
Ключ в специальном ящике, доступ без ключа, дверь открывается через домофон или гостя кто-то встретит вне зависимости от времени приезда
---
Описание
Do you have what it takes to spend a day in the shoes of an advertising boss?
With Maurice Lévy's office "vacant", now is your chance to find out as you experience 24 hours in the busy life of a global CEO.
Well, almost. Unlike most busy CEO's you won't spend the night at the office, but in a beautiful apartment nearby instead.
Now that we've helped Maurice Lévy move out of his office in this year's #WhatsNext wishes video, we're ready to hand you the keys to his prestigious Champs Elysées office, located all the way up on the 6th floor of the iconic Publicis building.

His corner office was formerly used as Headquarters of General Eisenhower, so not only is it home to some of the most important deals in history, but Eisenhower probably also did some work here. And now it is your turn to step into history, along with a companion of your choice.

Around the clock – Your Executive Day.
To make sure you don't miss any deadlines, a private chauffeur will pick you up and drive you directly to the office, where your bodyguard, professional photographer and personal assistant await you. The day starts off with a briefing on your painfully long to-do-list, while you have breakfast on the 560 m2 (6,027 sq ft.) rooftop terrace, with a view of Paris only obstructed by the colossal Arc de Triomphe.

First task of the day is a crash-course in leadership. Tough, but crucial when you run a company filled with hard working people - and creatives too.

Leading can be tiresome, so it's finally time for a short break and a quick bite. You'll be accompanied up to the Publicis private dining room to enjoy a luxurious lunch. And as everyone knows, it is practically impossible to work right after a meal, so after lunch, head downstairs for a private screening in the plush leather chairs of Publicis' very own movie theater.

In a fast-paced life it's crucial to unwind once in a while, so we've booked you a private meditation session to help you stay calm in your new life.

After all that hard work, you've probably got quite the appetite. As time is of the essence, you'll have to settle for the closest restaurant: the Michelin-starred L'Atelier de Joël Robuchon, located in Publicis building, where you will be treated to the tasting menu.

Exhausted after a long day it's finally time to rest. Your chauffeur will drive you to a beautiful apartment nearby where you can get a good night's sleep, knowing you won't have another tough day as CEO tomorrow.
...Okay, maybe this is not exactly a day in the life of Maurice Lévy, but since you only get one day as an executive, we want to make it extra special.
The Entry:
Such a big day ahead does not allow for indecisiveness, so tell us: what you would do with a day in the office of Maurice Levy? Tell us by 11:59pm CET on 22nd December 2016, comply with the contest rules, and you could spend a day in the office of a CEO at the top of the ad world.
Not a Parisian? No worries. Winners will be flown in from anywhere in the world.
You and your guests must be over 18 years old. You must be available to spend the night on February, 4th-5th 2017.
In the form provided, please write an artistic and creative story of 100 words maximum, in English or French, answering the question "What would you do with a day in the office of Maurice Lévy?" and explaining why you should be the one to stay one night in Paris.
Please read the full contest rules (under "House Rules", below) for further details of the prize and restrictions.
------
Terms & conditions
One day at MAURICE LEVY'S OFFICE – Publicis Groupe 133 Avenue des Champs Elysées Paris and One night in Paris on 4 February 2017.
NO PURCHASE OR PAYMENT NECESSARY TO ENTER OR WIN. A PURCHASE OR PAYMENT WILL NOT INCREASE YOUR CHANCES OF WINNING.
When you submit a submission for this Contest, you agree with the Official Rules below.
Sponsors. The Sponsors of this Contest ("Contest") are Airbnb Ireland UC, The Watermarque Building, South Lotts Road, Dublin 4, Ireland ("Airbnb") and Publicis Groupe, 133 Avenue des Champs-Elysées, 75008 Paris, France ("Partner").
How to Enter. Participants who have reached the age of 18 at the time of participation, or have reached the age of 18 or the age of majority in their jurisdiction, whichever is higher, may enter the Contest from 13 December 2016 at 10 am Central European Time until 22 December 2016 at 11:59 pm Central European Time by following the process below. Submissions must be
received through the below process, by the close of the Contest to be eligible.
Process: To participate in the Contest and to try to win the prize described below, you have to:
1. Sign in with an Airbnb account
2. Go to the One Day at Maurice Maurice Levy's Office and One night in Paris competition
listing page
3. Click on the "Enter to Win" button
4. In the form provided write an artistic and creative story of 100 words maximum, in English or French, answering the question "What would you do with a day in the office of Maurice Lévy?" and explaining why you should be the one to stay one night in Paris France (the " Submission").
The Submission must be sent from the participant's Airbnb account to be verified and reviewed. Each participant can only participate once and you represent that you are more than 18 years old or the age of majority in your jurisdiction, whichever is higher. To the maximum extent permitted by law, Airbnb is not responsible for computer or network problems, problems with servers, problems with email accounts or the failure to receive any Submission for any reason whatsoever. By entering the Contest, participants agree on their own behalf and on behalf of any guest that they are permitted to share the prize with, that (a) they may be contacted by Airbnb in relation to the Contest and agree to take part in any publicity that occurs as a result of the Contest, and (b) grant Airbnb and Partner and their group companies and agents the right to use their name and/or image and/or town/country of residence. In the event that the guest does not agree to take part in such publicity, the participant shall not be permitted to share the prize with such guest.
Eligibility.
1. The Contest is not open to residents from: Cuba, the Crimea Region of Ukraine, North Korea, Syria, Iran, Sudan, any country subject to embargo by the United States of America, or the Province of Quebec, or any jurisdiction where the Contest would be prohibited or restricted by law. This means that you are not allowed to participate if you reside in one of these jurisdictions. The Contest is for residents of all other countries of the world and by entering participants agree that the individual winner[s] will be selected from all Submissions received from these countries.
2. Directors, officers, panel of judges, independent contractors and agents of Partner and Airbnb, or their subsidiaries or affiliates, and the members of their immediate families or households, are not eligible.
3. Participants who are selected as finalists must provide their passport as verified ID through their Airbnb account in order to be eligible to win the prize. Airbnb or Partner will notify any finalists who have yet to provide passport as verified ID. Finalists must submit verified ID by following this link: https://www.airbnb.co.uk/verify#section/jumio within 24 hours of the request in order to be eligible to win the prize.
Winner Selection. 1(one) participant will be selected from the Submissions and will be nominated winner and best story writer of the Contest. The winner will be chosen entirely on merit, based on the following criteria applied by a panel of judges:
- Originality and creativity of the submitted story. Does it surprise and delight us?
- Spirit of the Submission. How does your Submission relate to One day at Maurice Levy's Office?
The panel of judges will be comprised of members of the marketing teams of Airbnb and Partner (Publicis Groupe), and one independent judge. The judges' decisions are final and binding. If substantially similar Submissions are submitted by different entrants, judges will select only the
best version of that idea, as determined by the judges in their sole discretion. If in the opinion of the judges no suitable Submissions are received, or no winner can be contacted or responds as set out in these Official Rules, then the Sponsors may cancel, extend or repeat the Contest in their sole discretion.
Prohibited Content. Submissions/content must be the original and personal work of the participant and not have been previously published, or entered in any other competition, and must not violate the rights of any other party, including but not limited to intellectual property rights or rights of privacy, publicity or other moral rights. Submissions must NOT contain: (a)
advertising or commercial content for any party other than Airbnb or Partner; (b) content that endorses/promotes illegal or harmful activity; (c) violent, profane, vulgar, obscene, defamatory or otherwise objectionable material; (d) adult material; or (e) defamatory content. The Sponsors
reserve the right to disqualify any participant who violates these prohibitions or any other provision of these Official Rules, or that the Sponsors deem inappropriate for any reason, in their sole discretion.
License. By submitting a Submission, participants grant each of Airbnb and Partner a perpetual (or for the term of the protection granted by the relevant intellectual property rights), worldwide, irrevocable, royalty-free, license to transform, edit, modify, reproduce, distribute, transmit, publish, communicate to the public, broadcast, publicly perform, publicly display, communicate to the public or otherwise use in any manner they deem fit (a) the Submissions and all other information and material provided by the participant arising out of or in connection with this Contest at any time; and (b) the participant's name, likeness, photographs, personal information
and all other personal attributes and forms of personality or publicity rights, in whole or in part, with or without modifications, in any form or medium (including but not limited to: internet, any printed medium distributed via press, billposting, point of sale advertising, flyers, leaflets…), whether now existing or later developed, for entertainment, promotional and/or advertising purposes and/or any other purpose. To the greatest extent permitted by law, participants agree to waive and not to assert or invoke and waive any so-called moral rights in relation to their Submissions (including without limitation the right to be identified as the creator of the work and the right to object to derogatory treatment of the work). The participants also waive any revisionary rights or any rights that have a similar effect. The participants further agree that non-use of the Submission by Airbnb and Partner shall not be grounds for revocation of such license. For the avoidance of doubt, the license referred to in this paragraph is a fully paid-up license and entry into the Contest is adequate consideration for such license. By entering, you guarantee that your Submission is original and personal as referred to above, and that you have all necessary rights to provide the entry and to grant to Airbnb and the Partner as applicable the rights set out in these Official Rules, as well as the consent of any person identified, depicted or referred to in the Submission. You will indemnify and hold Airbnb and the Partner harmless for any breach of these provisions. Only the winner[s] will receive a prize according to the next paragraph: 'Prize'.
Prize. The winner will receive, in recognition of their personal writing talent and as full and comprehensive consideration for the License described above, the following trip for themself and one guest :
- A Day in Maurice Lévy's Office, in Publicis Groupe, 133 avenue des Champs-Elysées, 75008
Paris, France on January XX 2017 and one night in Paris.
The Prize includes for the winner and their guest :
- Roundtrip Airfare or train travel costs to Paris up to €3000 maximum. This amount corresponds to the cost of transport for the winner and his/her guest from their home city and Paris, and return. If actual value is less than advertised value, the difference will not be awarded to the winner and/or his/her guest.
- A private chauffeur from arrival (airport or train station) to 133 avenue des Champs Elysées and from 133 avenue des Champs-Elysées to the Airbnb accommodation in Paris.
- A private security guard and a personal assistant for the day, during the presence in the Publicis Groupe offices
- Maurice Lévy will meet the winner and the guest, at his office to hand over the keys for the day
- A VIP Breakfast served on the 7th Floor of Publicis Groupe.
- A leadership class, taught in Maurice Lévy's Office.
- A VIP Lunch served on the 7th Floor of Publicis Groupe.
- 2 tickets to Publicis Cinema (movie depending on programmation on event Day)
- A meditation session in Maurice Lévy's Office.
- A tasting menu dinner for 2(two) at the restaurant l'Atelier Etoile de Joël Robuchon, located in the Publicis Drugstore at 133 avenue des Champs Elysées
- A personal photographer to remember this special day.
- Double-occupancy accommodations with host on Airbnb , as selected by Partner , in Paris on February 4, 2017.
The Prize does not include :
- additional costs or expenses not expressly included in the prize description (airport extras, in-flight extras),
- additional travel within Paris,
- visa fees,
- airport transfers from the winner's home to/from their airport or train station,
- any meals (except for meals expressly included in the prize description),
- any expenses (except for any expenses or spending money which are expressly included in the prize description).
Participants represent that they are available to travel to Publicis Groupe, 133 avenue des Champs-Elysées, 75008 Paris, France to be there on February 4, 2017. Participants must have a valid passport with mandatory visa if needed (or EU Identity Card, as applicable) to travel to France during the period of the trip to redeem the prize. It shall be the sole responsibility of the participants to avail of the necessary authorizations including visas for such trip. The total value of the prize is approximately 5000 EUR (or the equivalent in local currency). The Sponsors are allowed to ask for a written confirmation or proof of the place of residence and age of the winner[s] and any guest(s) they are permitted to share the prize with before awarding the prize. No substitution or transfer of the prize is permitted. The prize may not be redeemed for cash. If due to circumstances beyond Airbnb's or Partner's control, Airbnb or Partner are unable to provide the stated prize, Airbnb and Partner reserve the right to award, as substitute, a prize of equal or higher value.
Notification/Announcement of Winner.
The winner will be selected by January 13th 2017 and will be notified by email / via the Airbnb message centre within 24 hours. The winner must confirm his/her acceptance of the Prize, while specifying the name of his/her guest, in writing within 72 hours of such notification. The Sponsors reserve the right to disqualify any winner who does not confirm acceptance of the Prize in accordance with these Official Rules or who is in breach of these Official Rules, and reserves the right to select an alternative winner in such event. In the event of a dispute about the identity of a winner, the Sponsors will award the prize to the authorized account holder of the Airbnb account from which the winning Submission was sent. The Sponsors may publicly announce the name of the winner within 30 days of the close of the Contest, including through social media channels such as Twitter (@airbnb / @publicisgroupe) and Facebook.
Prize Conditions. Save as may be required by any applicable mandatory laws, the prize will be referred to in these Official Rules and is provided as-is with no express or implied warranty or guarantee. Nothing in these terms and conditions operates to limit or exclude the application of relevant consumer protection laws or the liability of Airbnb under such laws. This Contest is subject to applicable local laws and regulations, including but not limited to tax laws. The winner is solely responsible for any taxes applicable to or resulting from the award of the prize, and the Sponsors will have no obligation for any taxes that may be payable. Sponsors may require the winner, and where applicable, the winner's guest, to sign and return an affidavit of eligibility, a liability release and a publicity release permitting the Sponsors to use the winner's name, image and winning Submission in promotional materials where permitted by law and in accordance with the authorization form for use which has to be signed by the winner and the guest. Refusal or inability to sign and return such forms within 72 hours of receipt may result in disqualification and awarding of prize to an alternate winner. The winner and guest represent they will behave as good citizens during their stay at Publicis Groupe, 133 avenue des Champs-Elysées, 75008 Paris, France and that they will cooperate with the security personnel that will be present at Publicis Groupe, 133 avenue des Champs-Elysées, 75008 Paris, France on February 4, 2017.
General Liability Release. By entering this Contest, participants release the Sponsors and their agents from any liability whatsoever, on any theory, and waive all claims and causes of action arising from or related to this Contest and/or fulfillment and/or use of the Prize, to the extent permitted by applicable law. However, nothing in these Official Rules limits or excludes any person's or entity's liability for death or personal injury caused by their negligence or any other liability which may not as a matter of law be limited.
Data. Airbnb's privacy policy will apply and Airbnb is the sole responsible for the processing of participants' Data and undertakes to comply with the applicable rules, and in particular European Data Protection Legislation. By entering the Contest and submitting a Submission and any other personal information, participants are expressly consenting to the processing of
their personal information by Airbnb for the purpose of the Contest or any associated publicity by Airbnb or Partner. Airbnb may share the Submissions with Partner and third party prize providers that may be located outside of your home jurisdiction, only for Contest administration and prize fulfillment purposes. Participants who do not consent to the collection of their personal
information will not be able to enter the Contest. For information on how to access or seek correction of your personal information, or how to make a complaint in relation to our handling of your personal information, please see our privacy policy at www.airbnb.com/terms/privacy_policy.
Interpretation and Disputes. Participants agree: (a) to be bound by these Official Rules and all decisions of the judges, which are final and binding; (b) that any disputes shall be governed by the laws of Ireland (or by mandatory local laws, if applicable), and shall be resolved only in the courts in Ireland (or in mandatory local jurisdiction, if applicable), without resort to any form of class action or other form of collective action, to the extent permitted by applicable law; and (c) that they consent and waive any objection to the jurisdiction of said courts for any such
disputes.
Miscellaneous. The Contest is void where prohibited. If any provision or part-provision of these Official Rules is held by a court of competent jurisdiction to be invalid, illegal or unenforceable, it shall be deemed modified to the minimum extent necessary to make it valid, legal and
enforceable. If such modification is not possible, the relevant provision or part-provision shall be deemed deleted. Any modification to or deletion of a provision or part-provision under this clause shall not affect the validity and enforceability of the rest of these Official Rules. To the extent permitted by applicable law, the Sponsors may suspend, modify or terminate the
Contest if they believe, in their sole discretion, that malfunction, error, disruption or damage is impairing or will impair the administration, security, fairness, integrity or proper conduct of the Contest, in which case the prizes will be awarded among the eligible Submissions received that
were unaffected by the problem, if possible. With reference to the Italian participants please note that this Contest does not constitute a "Manifestazione a Premio" under the provisions of D.P.R. 430/2001 because winners are selected and prizes are assigned to them on the basis of
their personal writing talent and consequently the exception described under Article 6, par. 1, letter a) of the above mentioned decree shall apply. With reference to the Chinese, Japanese and Korean participants, please note that any local language version of these Official Rules is
for reference only, and the English version shall prevail.
---
• Bring a friend. It can get lonely at the top.
• No matter what - it's always your fault.
• Don't get any bad ideas.
• Only sign deals with black pencils.
• Don't even pretend like you have a cat when you spin around in the chair.
• Ties are optional. But if you are to wear one, the tip should always touch your belt line.
• Leave screaming "I'm the king of the World" to Leo.
• Never let them see you cry.
• No pets. You won't have time for them anyway.
• If you type the wrong code for the safe twice it... Just don't.
• Ironically, leaders have to follow the rules.
---
О хозяине Maurice
Bonjour! I am Maurice Levy, you might know me from some of my wishes videos, or maybe you've heard of the company I have been running since 1987, Publicis Groupe. While I may be a legendary advertising executive according to some, here, I am your humble host. I started at Publicis as an IT Director back in 1971, and worked my way up to the office that could now be yours for a day.

I'm a passionate fan of modern art, chess and skiing – very executive level hobbies, I know – but I am also a proud father of three, grandfather of six and husband for over 50 years.