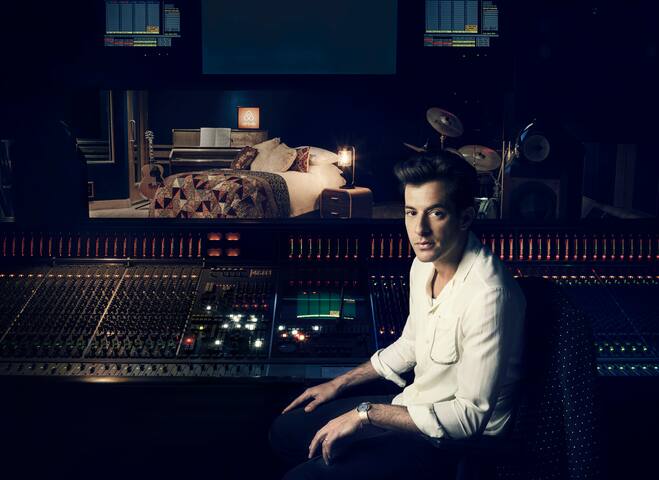 Night At
Abbey Road Studios
Жилье целиком
4 гостя
2 спальни
2 кровати
О жилье
---
Тип жилья: Жилье целиком
Вмещает гостей: 4
Спальни: 2
Ванные: 1
Кровать: 2
Время прибытия: 16:00 – 18:00
Время выезда: 11:00
---
Удобства
Кухня
Гости могут готовить
Предметы первой необходимости
Предметы первой необходимости
Полотенца, простыни, мыло и туалетная бумага
Wi-Fi
Круглосуточный доступ
Кухня
Кухня
Гости могут готовить
интернет
Телевизор
Предметы первой необходимости
Предметы первой необходимости
Полотенца, простыни, мыло и туалетная бумага
Шампунь
Отопление
Кондиционер
Стиральная машина
Сушильная машина
Бесплатная парковка на территории
Бесплатная парковка на улице
Платная парковка рядом
Wi-Fi
Wi-Fi
Круглосуточный доступ
Кабельное ТВ
Завтрак
Завтрак
Предоставляется завтрак
Можно с питомцами
Можно с питомцами
Животные-помощники допускаются всегда
Подходит для детей/семей
Подходит для проведения мероприятий
Подходит для проведения мероприятий
В этом жилье можно провести встречу с участием 25 и более человек
Можно курить
Подходит людям с ограниченными возможностями
Подходит людям с ограниченными возможностями
Легкодоступно для людей в инвалидных креслах
Лифт
Лифт
В доме или здании есть лифт с глубиной кабины не менее 132 см и шириной дверного проема не менее 81 см.
Камин
Домофон
Вахтер
Бассейн
Джакузи
Спортзал
Плечики
Утюг
Фен
Место для работы на ноутбуке
Место для работы на ноутбуке
Стол, за которым удобно работать с ноутбуком, и комфортный стул
Отдельная комната
Отдельный вход
Отдельный вход
Отдельный вход с улицы или из здания
Прибытие круглосуточно
Прибытие круглосуточно
Ключ в специальном ящике, доступ без ключа, дверь открывается через домофон или гостя кто-то встретит вне зависимости от времени приезда
---
Описание
Abbey Road Studios, the most famous townhouse in North London, has hosted generations of music legends.
A few blocks from the St. John's Wood tube stop, you'll find a 9-bedroom townhouse - just like any other on a quiet London street. But when you step through the graffitied gates, it's as if you've been there all along. Music history echoes through this old building in the form of skiffle chords and chromatic concertos, soul beats, cry baby distortions, and a touch of Honky-Tonk.
Abbey Road has always been a place where the next great music artist is discovered, where the next recorded track becomes the greatest hit. In October, the accolade can be yours.
Split-level Studio 3 will be your bedroom, and you'll be hosted by resident chart-topper and renowned DJ, Mark Ronson, as you make Abbey Road Studios your home for the night. He has plenty of stories to tell--from the recording of 19 to tales of his own "Uptown Funk."
Walk the hallowed halls and tap your fingers on the keys of John Lennon's piano, still marked with cigarette burns dating back to the recordings of The White Album. Feel the reverberation of the cymbal shot that set pace for Tony and Amy's duet. Count "Time" on the Dark Side of the Schiedmayer Celesta, or just get lost in the knobs and buttons of the studio's famed mixing board.
And if you're moved, then make your own music history. Harmonize on the fire escape, or jam on the Persian rugs. Grab your instrument of choice, unleash your inner Winehouse, and ask your host - who just so happens to be one of the best producers of our day - for some advice.
Who knows? Maybe your tale of musical fame will be the next to emerge from this storied old home.
The Entry:
With such a rich back catalogue of albums, it's difficult to choose which song's recording you most wish you'd witnessed at Abbey Road Studios, but that's exactly what we're asking you to do. So tell us by 11:59pm BST on 6th October 2016, comply with the contest rules, and you could be rocking out and crashing out at the home of recorded music.

Not a Londoner? No worries. Winners will be flown in from anywhere in the world.
You and your guests should be over 18 years old. You must be available to spend the night on 15-16 October 2016.
Submissions should be between 100-500 characters in English, French, German, Spanish, Italian or Portuguese and 100-300 characters in Chinese (Simplified or Traditional), Japanese or Korean.
House rules
•Turn it up to 11 - we've got good sound-proofing.
•If you catch nostalgia, don't worry. It's not contagious.
•No smoking near the Moog.
•If the phone rings, a standard "Hello, it's me" will do.
•No matter what happens, just… let it be.
•Don't go chasing pavements.
•Leave your mark.
Night at Abbey Road Studios on October 15th, 2016
NO PURCHASE OR PAYMENT NECESSARY TO ENTER OR WIN. A PURCHASE OR PAYMENT WILL NOT INCREASE YOUR CHANCES OF WINNING.
When you submit a submission for this Contest ("you" or "participant"), you agree with the Official Rules below.
Sponsor. This Night At Abbey Road Studios Contest ("Contest") is co-sponsored and co-promoted by Airbnb Ireland, The Watermarque Building, South Lotts Road, Dublin 4, Ireland ("Airbnb") and Virgin Records Limited, trading as Abbey Road Studios ("Abbey Road Studios"), together the "Sponsors".
How to Enter. Subject to the restrictions below, participants who have reached the age of 18 at the time of participation, or have reached the age of 18 or the age of majority in their jurisdiction, whichever is higher, may enter the Contest from 29 September 2016 at 6 am British Summer Time until 6 October 2016 at 11:59 pm British Summer Time by following the process below. Submissions must be received through the below process by the close of the Contest to be eligible.
Process. To participate in the Contest and to try to win the prize described below, you have to:
Sign in with an Airbnb account
Go to the Night At Abbey Road Studios competition listing page
Click on the "Enter to Win" button
In the form provided, state the name of a song that was recorded at Abbey Road Studios in London and explain why you wish you had been there when it was recorded. Your submission must be in English, French, German, Spanish, Italian, Portuguese, Chinese (simplified or traditional), Japanese or Korean ("Submission") and between 100 and 500 Characters if you are writing in English, French, German, Spanish, Italian or Portuguese, or between 100 and 300 characters if you are writing in Chinese (Simplified or Traditional), Japanese or Korean.
Each participant can only participate once and you represent that you are more than 18 years old or the age of majority in your jurisdiction, whichever is higher. To the maximum extent permitted by law, Airbnb is not responsible for computer or network problems, problems with servers, problems with email accounts or the failure to receive any Submission for any reason whatsoever. By entering the Contest, participants agree on their behalf and, if applicable, any guest that as a winner they are permitted to share the prize with ("Guests"), that they may be contacted by Airbnb in relation to the Contest and agree to take part in any publicity that occurs as a result of the Contest. You hereby grant Airbnb, Abbey Road Studios and their agents the right to use your name and/or image and/or town/country of residence, and those of your Guests. In the event that any Guest does not agree to take part in such publicity, the participant shall not be permitted to share the prize with such Guest.
Eligibility. The Contest is not open to residents from: Crimea Region of Ukraine, North Korea, Syria, Iran, Sudan, any country subject to embargo by the United States, or the Province of Quebec, or any jurisdiction where the Contest would be prohibited or restricted by law. This means that you are not allowed to participate if you reside in one of these jurisdictions. The Contest is for residents of all other countries of the world and by entering participants agree that the individual winners will be selected from all entries received from these countries. Directors, officers, employees, independent contractors and agents of Airbnb or Abbey Road Studios, or their subsidiaries or affiliates, and the members of their immediate families or households, are not eligible to enter.
Winner Selection. One (1) participant will be selected from the Submissions and will be nominated winner and best story writer of the Contest. The winner will be chosen entirely on merit, based on the following criteria applied by a panel of judges:
It must comply with all the Submission criteria and restrictions stated above
Originality and creativity of the submitted story. Does it surprise and delight us?
Spirit of the submission. How does your submission relate to Night At Abbey Road Studios?
The panel of judges will be comprised of members of the marketing teams of Airbnb and Abbey Road Studios and one independent judge. The judges' decisions are final and binding. If substantially similar Submissions are submitted by different entrants, judges will select only the best version of that idea, as determined by the judges in their sole discretion.
Prohibited Content. Submissions must be the original work of the participant and not have been previously published, or entered in any other competition, and must not violate the rights of any other party, including but not limited to intellectual property rights or rights of privacy, publicity or other moral rights. Submissions must NOT contain: (a) advertising or commercial content for any party other than Airbnb; (b) content that endorses/promotes illegal or harmful activity; (c) violent, profane, vulgar, obscene, defamatory or otherwise objectionable material; (d) adult material; or (e) defamatory content. The Sponsors reserve the right to disqualify any participant who violates these prohibitions or any other provision of these Official Rules, or that the Sponsors deem inappropriate for any reason, in their sole discretion.
License. By submitting a Submission, participants grant Airbnb a perpetual (or for the term of the protection granted by the relevant intellectual property rights), worldwide, irrevocable, royalty-free, sub-licensable license to transform, edit, modify, reproduce, distribute, transmit, publish, broadcast, publicly perform, publicly display, communicate to the public or otherwise use in any manner they deem fit (a) the Submissions and all other information and material provided by participants arising out of or in connection with this Contest at any time; and (b) the participant's name, likeness, photographs, personal information and all other personal attributes and forms of personality or publicity rights, in whole or in part, with or without modifications, in any form or medium (including but not limited to: internet, any printed medium distributed via press, billposting, point of sale advertising, flyers, leaflets…), whether now existing or later developed, for entertainment, promotional and/or advertising purposes and/or any other purpose. To the greatest extent permitted by law, participants agree not to invoke and waive any so-called moral rights in relation to their Submissions (including without limitation the right to be identified as the creator of the work and the right to object to derogatory treatment of the work). The participants also waive any revisionary rights or any rights that have a similar effect. The participants further agree that non-use of the Submission by Airbnb shall not be grounds for revocation of such license. For the avoidance of doubt, the license referred to in this paragraph is a fully paid-up license and entry into the Contest is adequate consideration for such license. By entering, you guarantee that your Submission is original as referred to above, and that you have all necessary rights to provide the entry and to grant to Airbnb the rights set out in these Official Rules, as well as the consent of any person identified, depicted or referred to in the entry. You will indemnify and hold Airbnb harmless for any breach of these provisions. Only the winners will receive a prize according to the next paragraph: 'Prize'.
Prize. Each winner will receive, in recognition of their personal writing talent and as full and comprehensive consideration for the License described above, the following prize:
Accommodation for 1 winner and up to 3 extra guests In Abbey Road's Studio 3, on the night of October 15th 2016
Chauffeur driven to and from Abbey Road Studios from any London airport or London train station
Meet & Greet with Mark Ronson
Champagne upon arrival
Access to the lounge and control room of Studio 3
Exclusive Tour of Abbey Road Studios
Meet some Abbey Road Studios staff
Enjoy listening to music and/or watching a film in the control room of Studio 3
Play with the instruments in Studio 3
Option to record a track with an Abbey Road Studios engineer
Dinner, snacks, beverages and breakfast all included
For all non-London residents: Economy class return travel to London, UK for 1 winner and up to 3 guests
2 nights in an Airbnb listing nearby before and/or after the stay
(together the "Prize")
PLEASE NOTE: the Prize does NOT include:
Travel visas and other authorisations, and any associated cost and fees
Transport from the winner or Guest's home(s) to/from their airport or train station
Any meal, except for any meals which are expressly included in the Prize
Any expenses, except for any expenses or spending money which are expressly included in the Prize.
Any travel insurance
Participants represent that they are available to travel to Abbey Road Studios in London to arrive on 15th October 2016. Participants and Guests must have a valid passport (or EU Identity Card, as applicable) to travel to United Kingdom during the period of the trip to redeem the Prize. It shall be the sole responsibility of the participants and Guests to avail of the necessary authorizations including visas for such trip. The total value of the prize is approximately 10,000 EUR (or the equivalent in local currency) plus the cost of return trips to London, United Kingdom for all non-London residents. The Sponsors are allowed to ask for a written confirmation or proof of the place of residence and age of the winners and any Guests before awarding the prize. No substitution or transfer of the Prize is permitted. The Prize may not be redeemed for cash or transferred to another person. If due to circumstances beyond Airbnb's control, Airbnb is unable to provide the stated Prize, Airbnb reserves the right to award, as substitute, a Prize of equal or higher value.
Notification/Announcement of Winner. The winner will be selected by 11 October, 2016 at 11:59 pm British Summer Time and will be notified by phone, email or via the Airbnb message centre within 24 hours. Each winner must confirm their acceptance of the Prize in writing within 24 hours of such notification. The Sponsor reserves the right to disqualify any winner who does not confirm acceptance of the Prize in accordance with these Official Rules or who is in breach of these Official Rules, and reserves the right to select an alternative winner in such event. In the event of a dispute about the identity of a winner, the Sponsor will award the prize to the authorized account holder of the Airbnb account from which the winning entry was sent. The Sponsors may publicly announce the name of the winner within 30 days of the close of the Contest, including through social media channels such as Twitter (@airbnb) and Facebook
Prize Conditions. Save as may be required by any applicable mandatory laws, the Prize is provided as-is with no express or implied warranty or guarantee. Nothing in these terms and conditions operates to limit or exclude the application of relevant consumer protection laws or the liability of Sponsors under such laws. This Contest is subject to applicable local laws and regulations, including but not limited to tax laws. The winner is solely responsible for any taxes applicable to or resulting from the award of the prize, and the Sponsors will have no obligation for any taxes that may be payable. Sponsors may require the winner, and where applicable, the winner's Guest(s), to sign and return an affidavit of eligibility, a liability release, publicity and appearance release permitting the Sponsor to use the winner's name, image and winning Submission in promotional materials where permitted by law and subject to applicable rules. Airbnb may also require the winner and their Guest to enter a royalty free licence agreement in respect of any music content created during the stay at Abbey Road Studios, and a confidentiality agreement. The refusal or inability to sign and return such forms within 24 hours of receipt may result in disqualification and awarding of Prize to an alternate winner. The winner and guest represent they will behave as good citizens during their stay at Abbey Road Studios and that they will cooperate with the security personnel that will be present at Abbey Road Studios on October 15-16.
General Liability Release. By entering this Contest, participants release the Sponsors and their agents from any liability whatsoever, on any theory, and waive all claims and causes of action arising from or related to this Contest and/or fulfillment and/or use of the Prize, to the extent permitted by applicable law provided that nothing in these Official Rules limits or excludes any person's or entity's liability for death or personal injury caused by their negligence or any other liability which may not as a matter of law be limited.
Data. By entering the Contest and submitting a Submission and any other personal information, participants are expressly consenting to the processing of their personal information by the Sponsors for the purpose of the Contest or any associated publicity by Airbnb. Airbnb's privacy policy will apply. Airbnb may share the Submissions with third party prize providers that may be located outside of your home jurisdiction, for Contest administration and prize fulfillment purposes. Participants who do not consent to the collection of their personal information will not be able to enter the Contest. For information on how to access or seek correction of your personal information, or how to make a complaint in relation to our handling of your personal information, please see our privacy policy at www.airbnb.com/terms/privacy_policy.
Interpretation and Disputes. Participants agree: (a) to be bound by these Official Rules and all decisions of the judges, which are final and binding; (b) that any disputes shall be governed by the laws of Ireland (or by mandatory local laws, if applicable), and shall be resolved only in the courts in Ireland (or in mandatory local jurisdiction, if applicable), without resort to any form of class action or other form of collective action, to the extent permitted by applicable law; and (c) that they consent and waive any objection to the jurisdiction of said courts for any such disputes.
Miscellaneous. The Contest is void where prohibited. If any provision or part-provision of these Official Rules is held by a court of competent jurisdiction to be invalid, illegal or unenforceable, it shall be deemed modified to the minimum extent necessary to make it valid, legal and enforceable. If such modification is not possible, the relevant provision or part-provision shall be deemed deleted. Any modification to or deletion of a provision or part-provision under this clause shall not affect the validity and enforceability of the rest of these Official Rules. To the extent permitted by applicable law, the Sponsors may suspend, modify or terminate the Contest if they believe, in their sole discretion, that malfunction, error, disruption or damage is impairing or will impair the administration, security, fairness, integrity or proper conduct of the Contest, in which case the prizes will be awarded among the eligible entries received that were unaffected by the problem, if possible. With reference to the Italian participants please note that this Contest does not constitute a "Manifestazione a Premio" under the provisions of D.P.R. 430/2001 because winners are selected and prizes are assigned to them on the basis of their personal writing talent and consequently the exception described under Article 6, par. 1, letter a) of the above mentioned decree shall apply. With reference to the Chinese, Japanese and Korean participants, please note that the local language version of these Official Rules is for reference only, and the English version shall prevail.
---
О хозяине Mark Ronson
Hello music lovers, Mark Ronson here. I was born and grew up around the corner from Abbey Road Studios, one of the greatest studios ever. I spent many a day walking past there as a kid and now I've spent many a late night there recording and performing with people like Duran Duran, Miike Snow, the BBC Concert Orchestra and many more.
I pretty much eat, sleep and breathe music and couldn't imagine a better place to spend a 'Good Night' than in Abbey Road Studios. So come on over, let's set up some amps, an old Challen piano and make some memories.
--
Salut à tous, c'est Mark Ronson. J'ai grandi juste à côté d'un des studios les plus mythiques au monde, Abbey Road ! Enfant, je passais devant tous les jours, et aujourd'hui, j'y passe la plupart de mes nuits ! J'ai collaboré avec des tonnes d'artistes ici, de Duran Duran à Miike Snow, en passant par le BBC Concert Orchestra.
La musique, c'est toute ma vie. Je ne vois pas de meilleur endroit qu'Abbey Road Studios pour s'endormir sur un bon vieux « Good Night ». Venez me rejoindre, moi et mes amplis, pour un moment inoubliable. Je vous attends !
--
Hallo Musikfreunde! Mein Name ist Mark Ronson und ich bin direkt um die Ecke der Abbey Road Studios geboren und aufgewachsen – den vielleicht legendärsten Aufnahmestudios der Welt. Als ich ein Kind war bin ich fast jeden Tag an den Studios vorbeigelaufen. Mittlerweile habe ich hier so manche Nacht verbracht, um mit Künstlern wie Duran Duran, Miike Snow, dem BBC Concert Orchestra und vielen weiteren ihre Platten aufzunehmen.
Ich liebe und lebe die Musik und kann mir keinen besseren Ort für eine "Good Night" vorstellen als die Abbey Road Studios. Also kommt her, lasst uns die Verstärker aufdrehen und eine unvergessliche Zeit zusammen verbringen.
--
Piacere di conoscervi, amanti della musica. Mi chiamo Mark Ronson e sono cresciuto poco lontano dagli Abbey Road Studios. Se da ragazzino passavo davanti a questo studio leggendario tutti i giorni, ora ci trascorro molte nottate, registrando e suonando con gente come i Duran Duran, Miike Snow, la BBC Concert Orchestra e molti altri.
Vivo di musica, la amo e non riesco a immaginare un luogo migliore degli Abbey Road Studios per trascorrere una "Good night". Unisciti a me, accendiamo gli amplificatori e creiamo un po' di magia.
--
Olá, amantes da música, aqui é o Mark Ronson. Eu nasci e cresci bem pertinho do Abbey Road Studios, um dos estúdios mais incríveis do mundo. Eu sempre passava em frente a ele quando criança, e hoje em dia já fiquei até altas horas gravando e tocando com artistas como Duran Duran, Miike Snow e a Orquestra de Concertos da BBC, além de muitos outros.
Minha vida basicamente gira em torno da música e não consigo imaginar um lugar melhor do que o Abbey Road Studios para passar uma noite. Talvez você até ouça o eco da gravação de "Good Night" na hora de dormir. Então venha logo para ligarmos os amplificadores, abrirmos o piano antigo e criarmos algumas memórias juntos.
--
Hola, amantes de la música, soy Mark Ronson y crecí cerca de Abbey Road, uno de los estudios más míticos del mundo. De niño pasaba a menudo delante de este lugar y ahora paso incontables noches grabando y colaborando con artistas como Duran Duran, Mike Snow o la Orquesta de Conciertos de la BBC.
Vivo por y para la música. Para mí este es el mejor lugar para pasar una «Good Night». Acércate, conectaremos unos amplificadores y crearemos algo único acompañados del mejor piano.
--
안녕하세요! 저는 마크 론슨입니다. 세인트존스 우드에서 자란 저에게 애비로드 스튜디오는 또 하나의 집 같은 곳입니다.
음악이 삶의 전부이자 연인이기도 한 저에게 애비로드 스튜디오만큼 편하게 밤을 보낼 수 있는 곳은 없습니다. 여러분도 이곳에서 저와 함께 앰프의 볼륨을 높이며 잊지 못할 추억을 만들어요!
--
どうも、マーク・ロンソンです。ここセント・ジョンズ・ウッドは僕が育った街で、「アビーロード」は第二の家みたいなものかな。
僕は音楽が大好きで音楽で生きている人間なので、1夜を過ごす場所として「アビーロード・スタジオ」以上の場所はちょっと思いつかないなあ。一緒にアンプ鳴らしていい思い出つくろうね。待ってるよ。
--
您好!我是马克.罗森。我在圣约翰伍德长大,艾比路是我第二个家。
我热爱音乐,活在音乐的世界里,如果要选一个特别的地方待上一晚,我无法想象还有比艾比路录音室更好的选择了。所以我在此邀请您跟我一起开大扩音器,一起创造美好的回忆吧!
--
嗨!我是馬克·朗森。我在聖約翰伍德這裡長大,艾比路錄音室就像我的第二個家。
我熱愛音樂,音樂是我生命中不可或缺的元素,我覺得能在艾比路錄音室度過一個神奇的音樂之夜,是世界上最棒的事。快讓我們打開音響,一起譜出難忘的回憶吧。